Paris Wedding Photographer | Chateau du Fey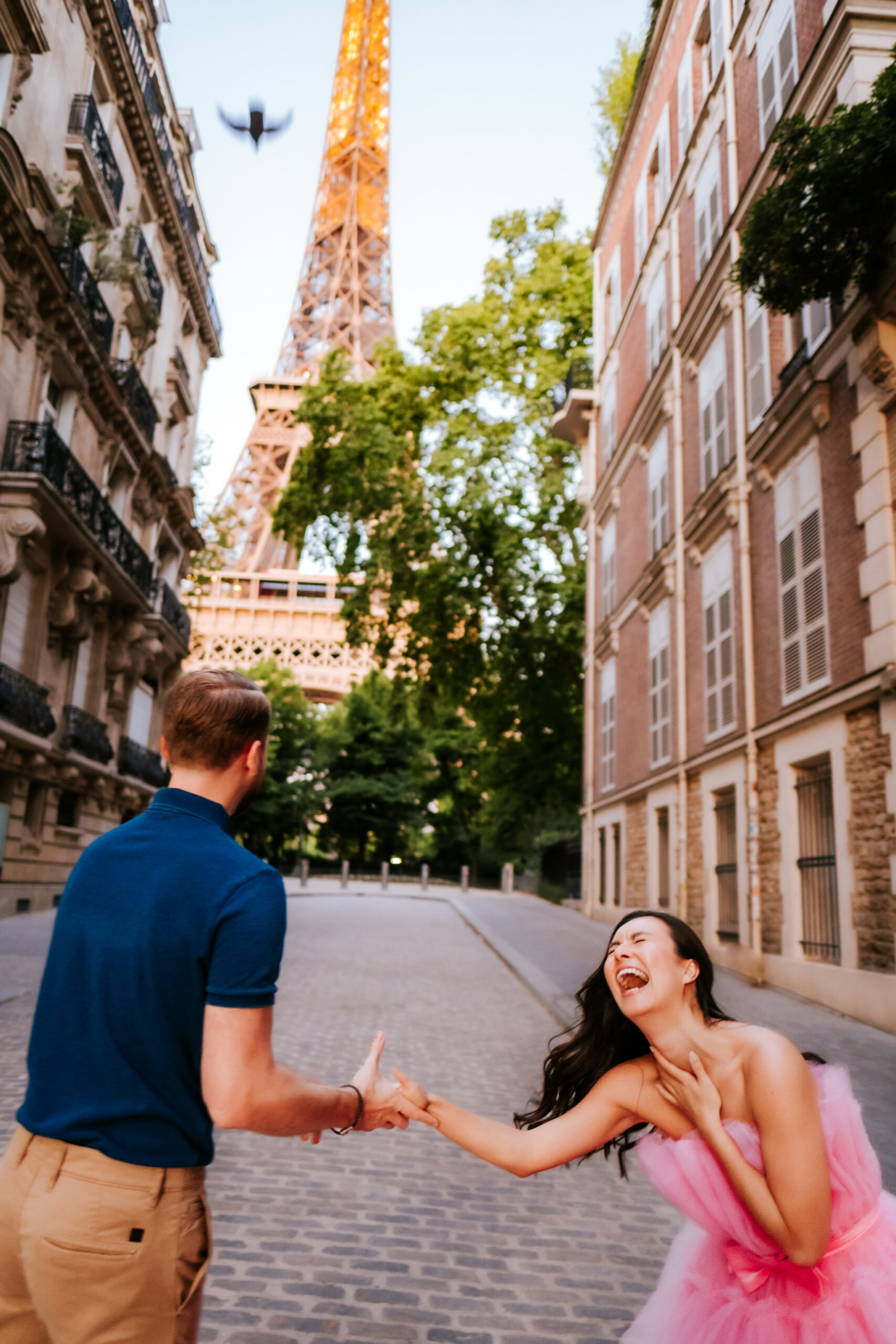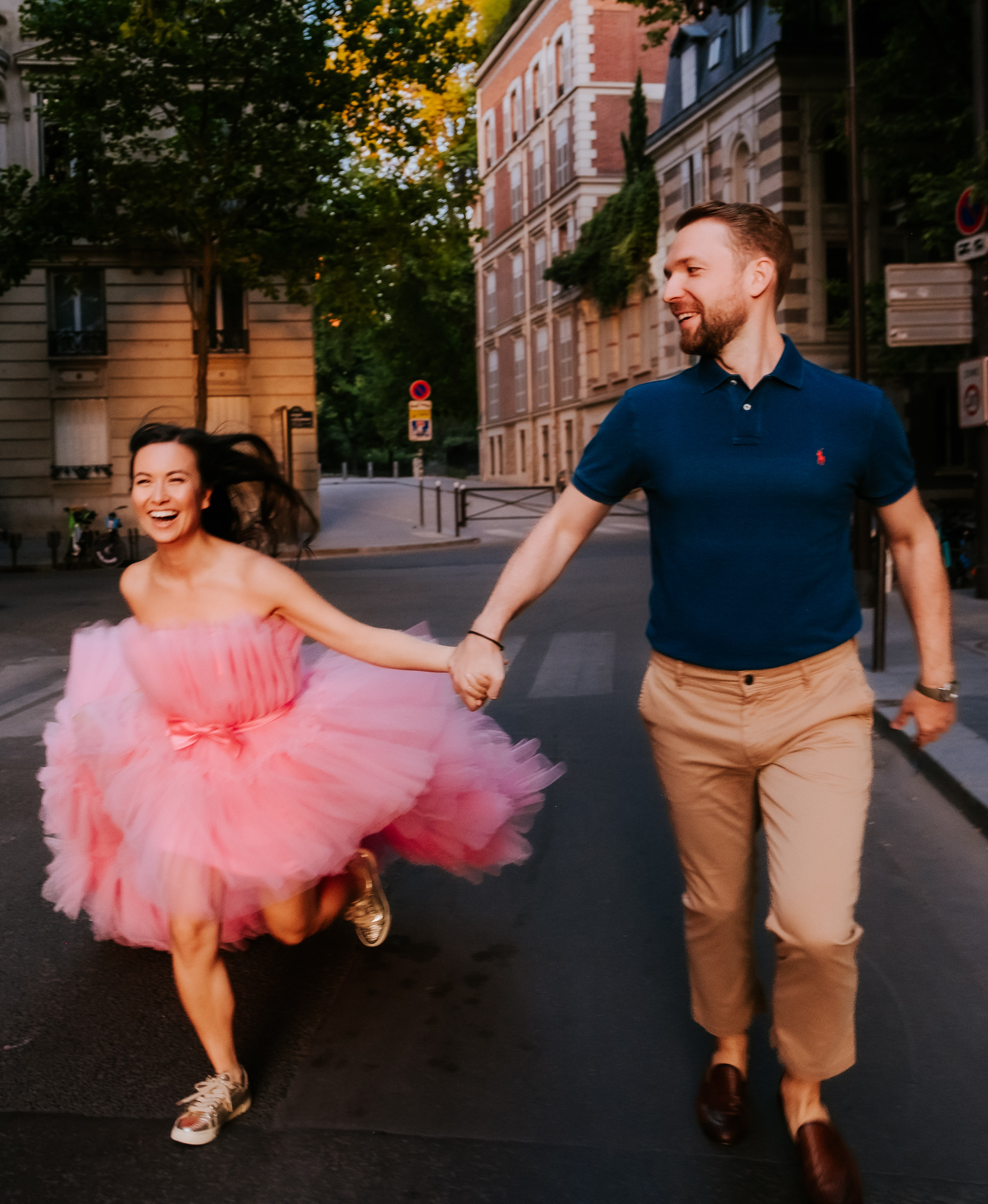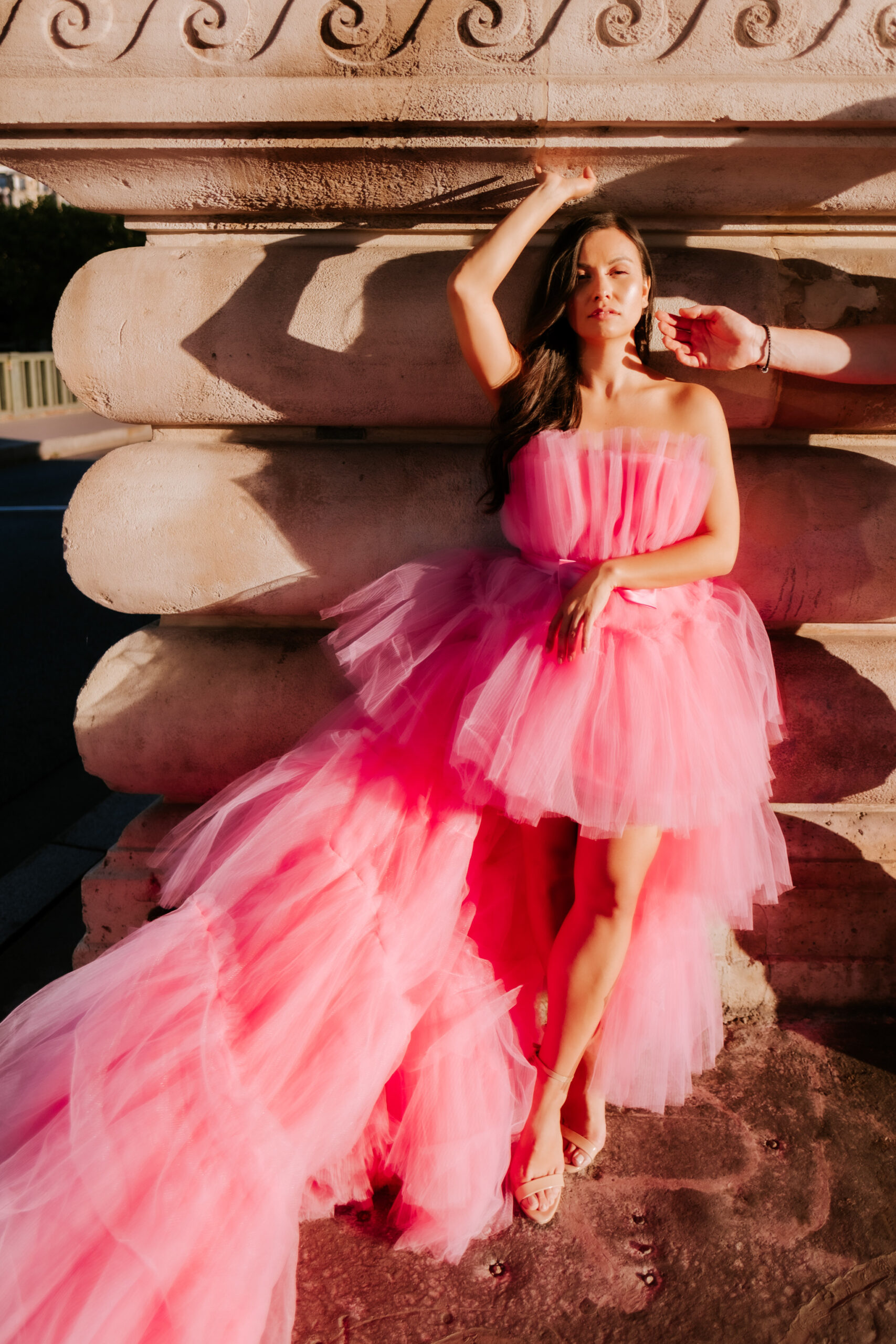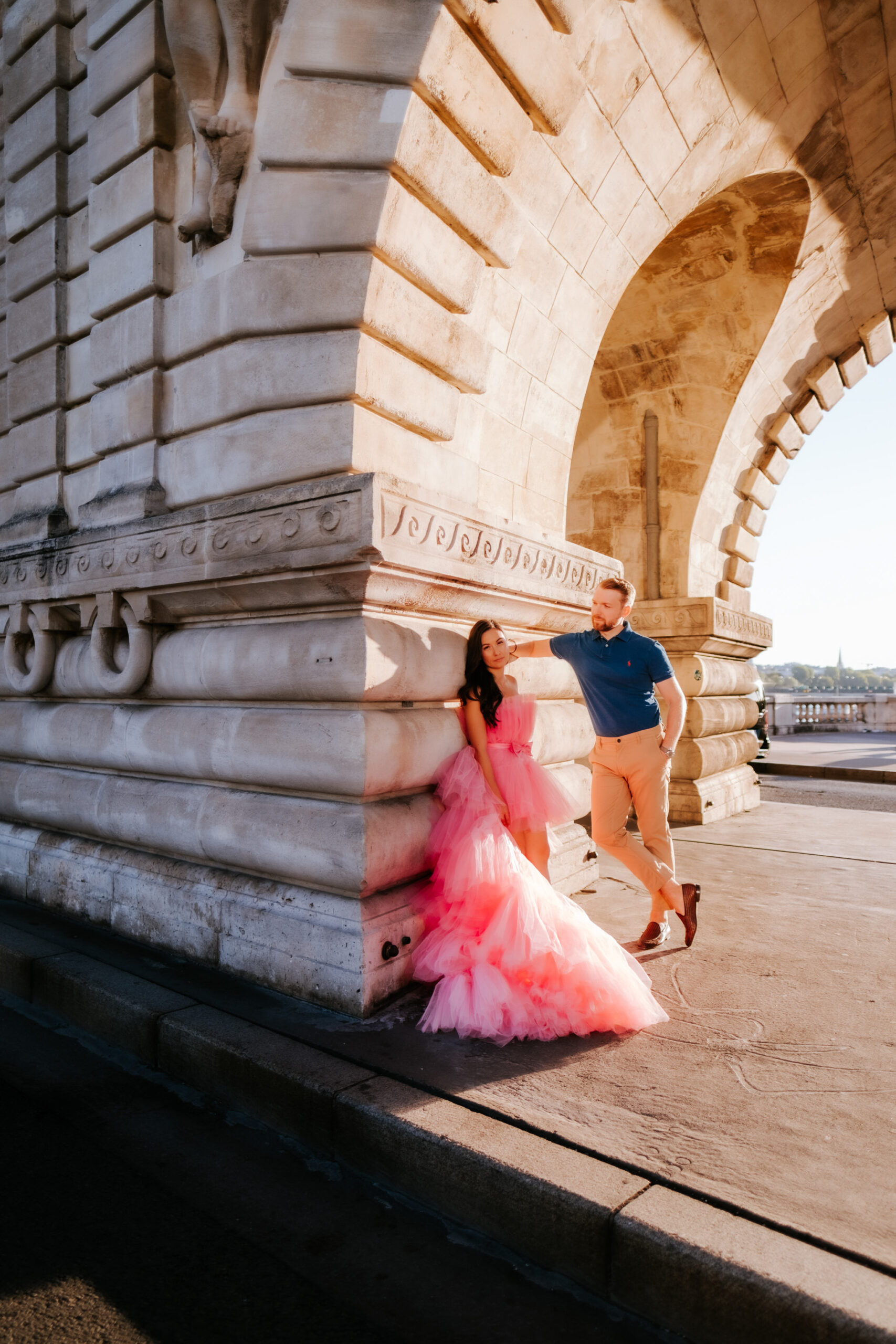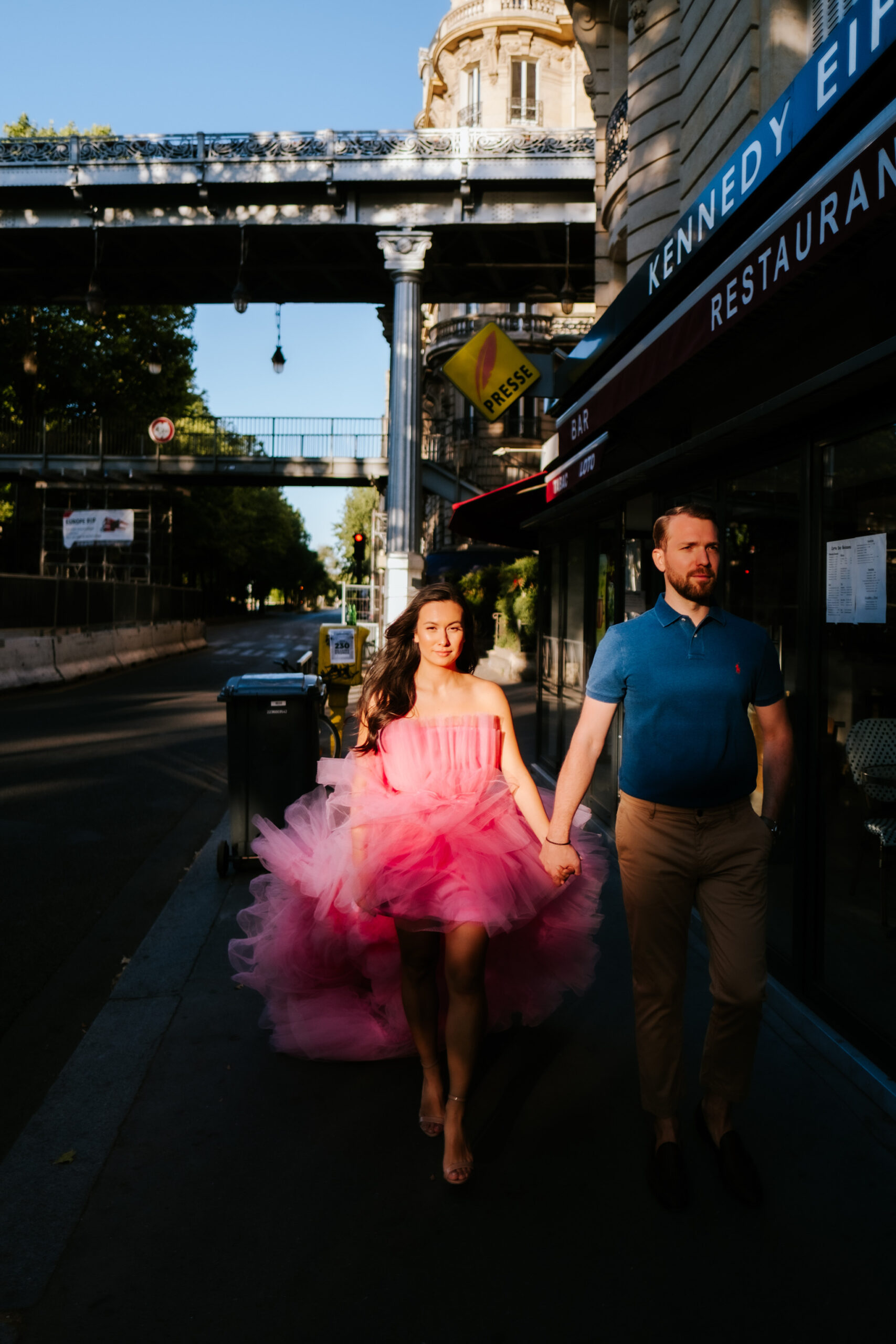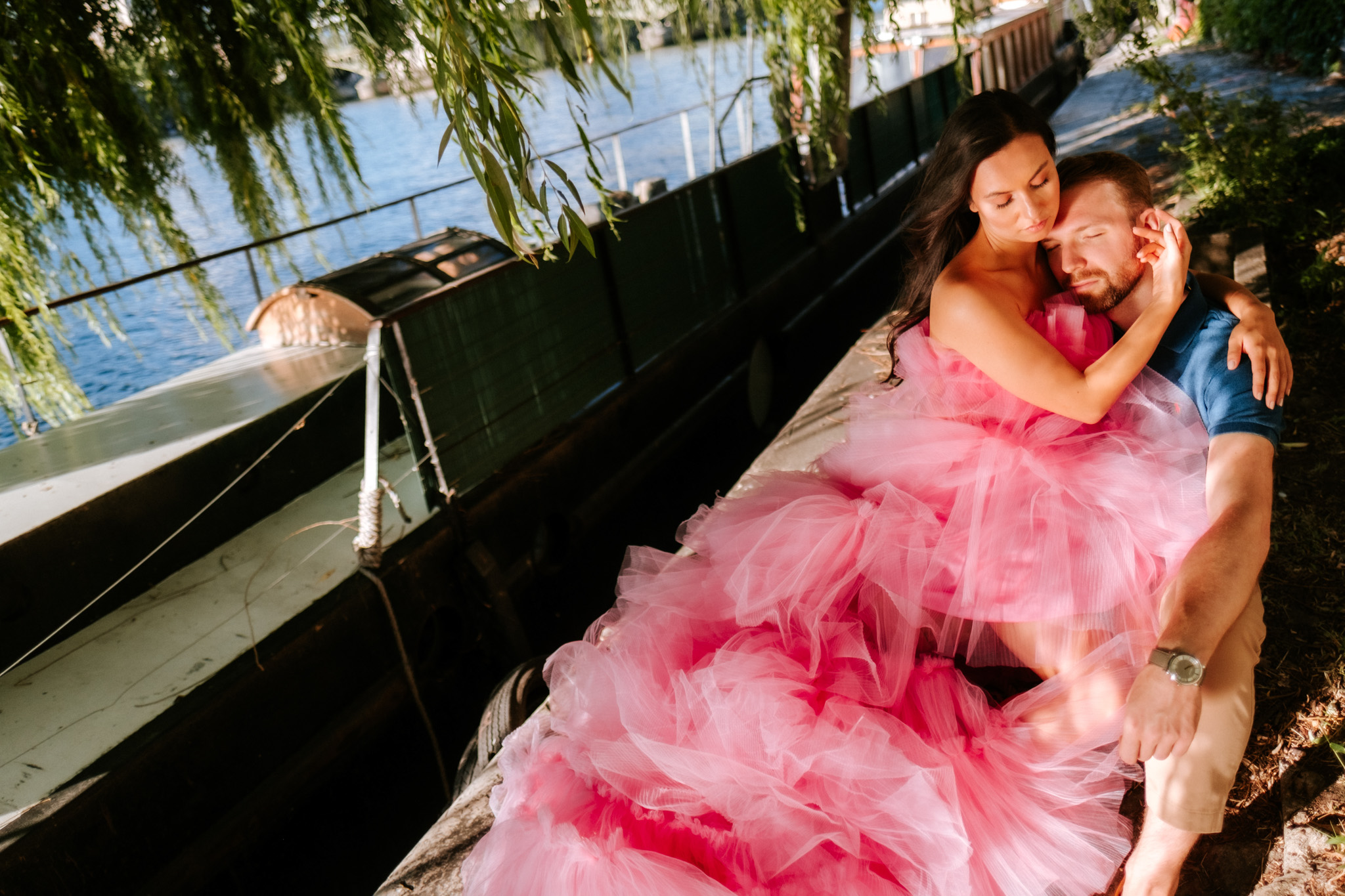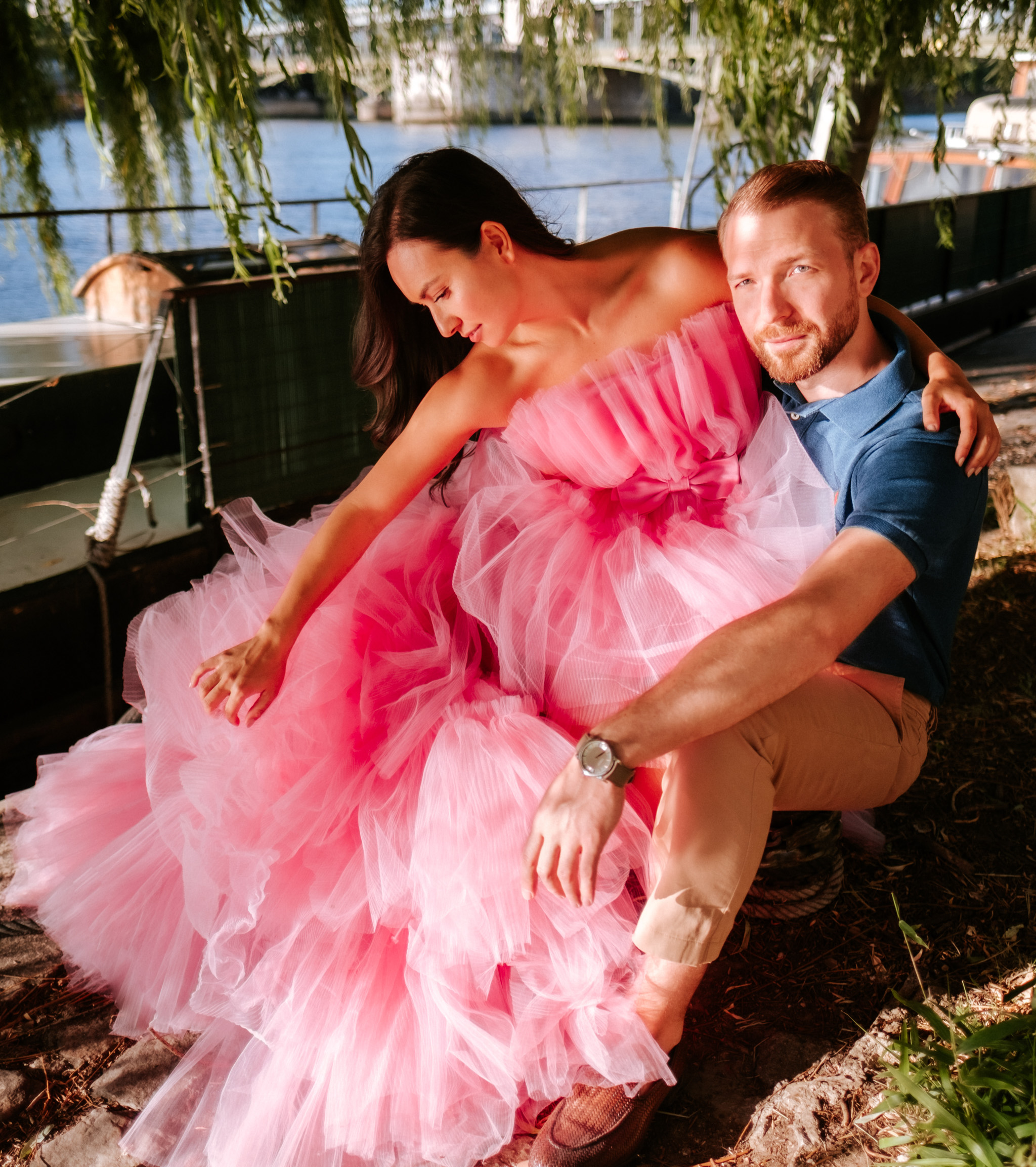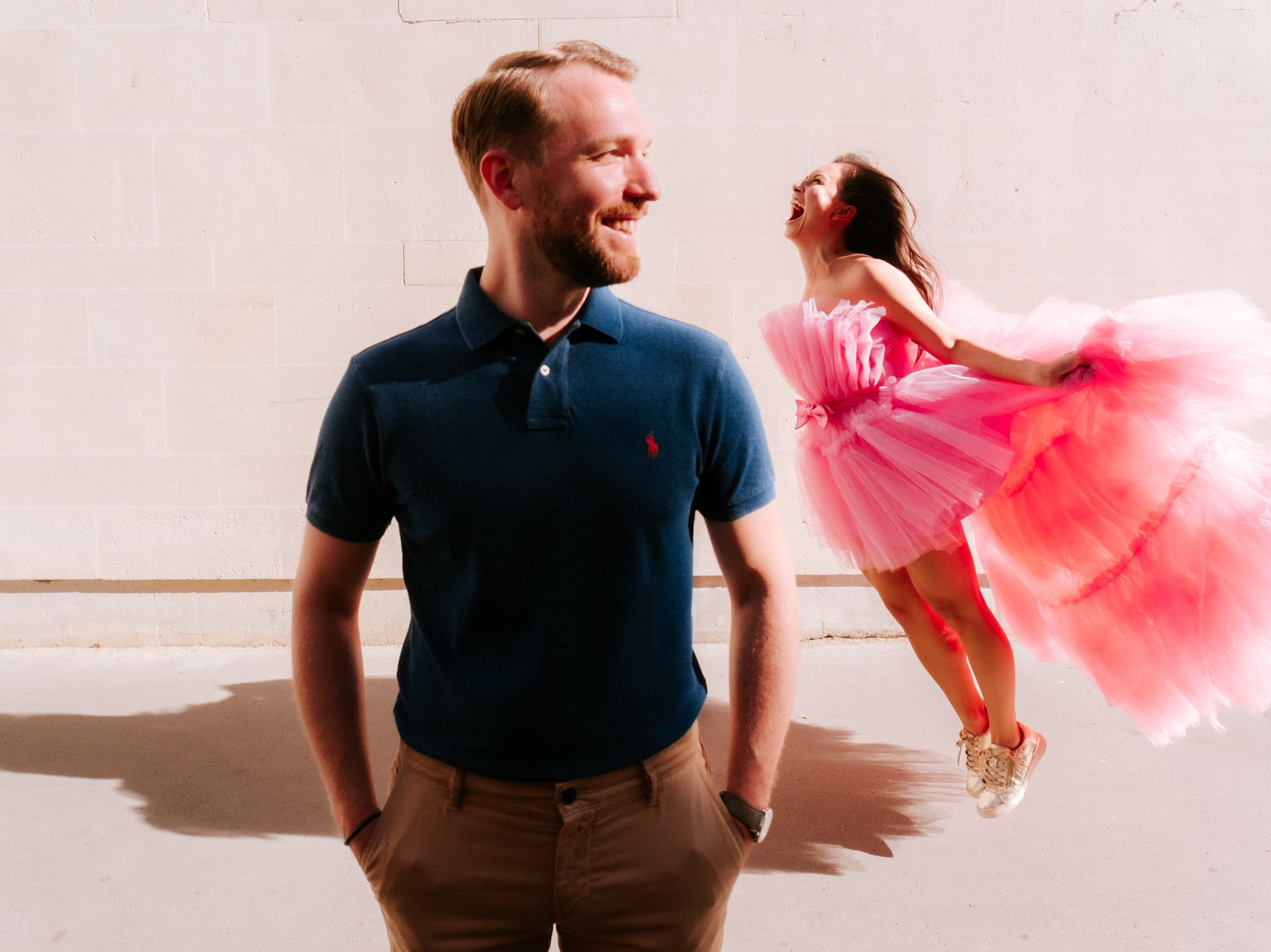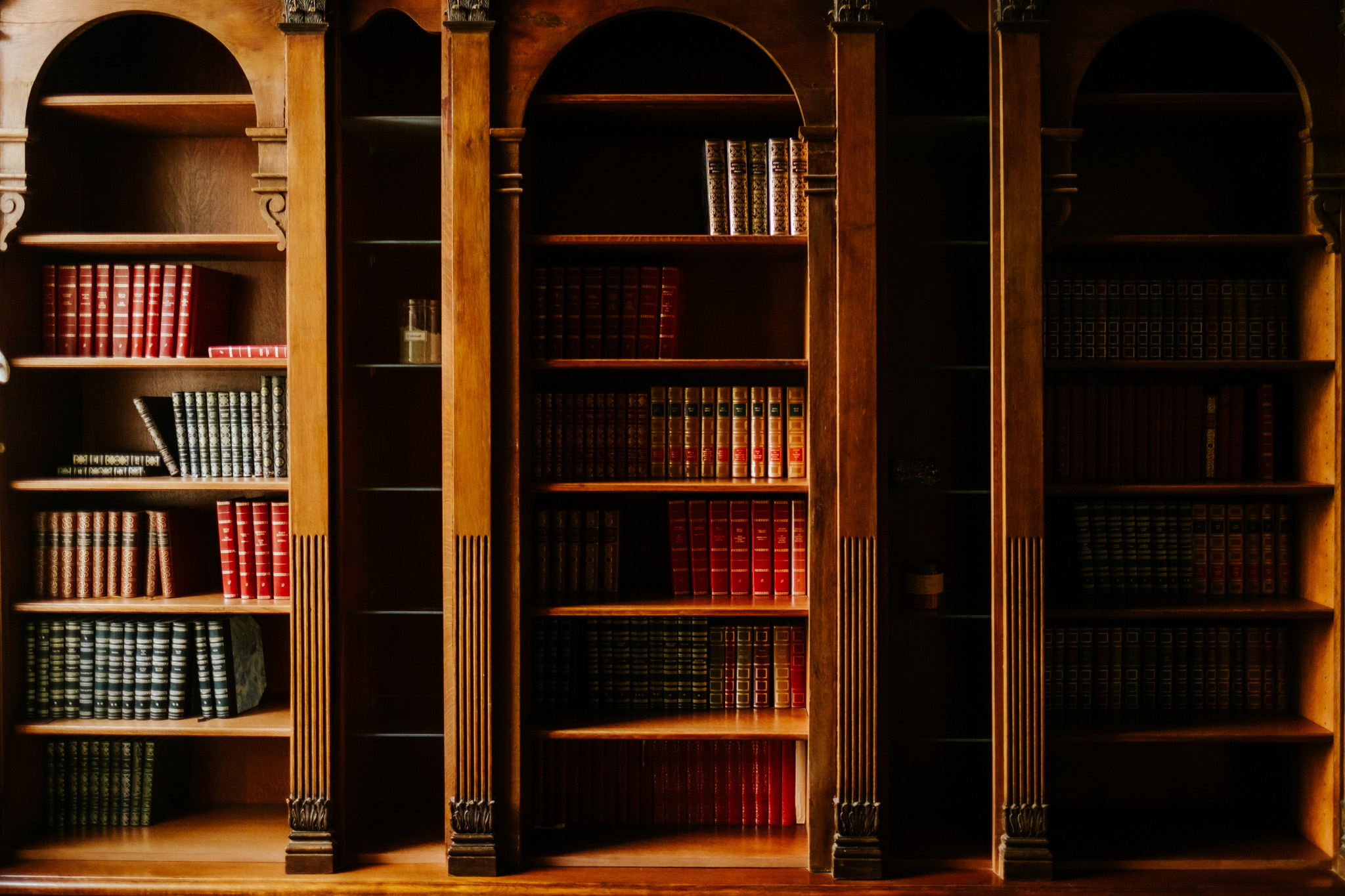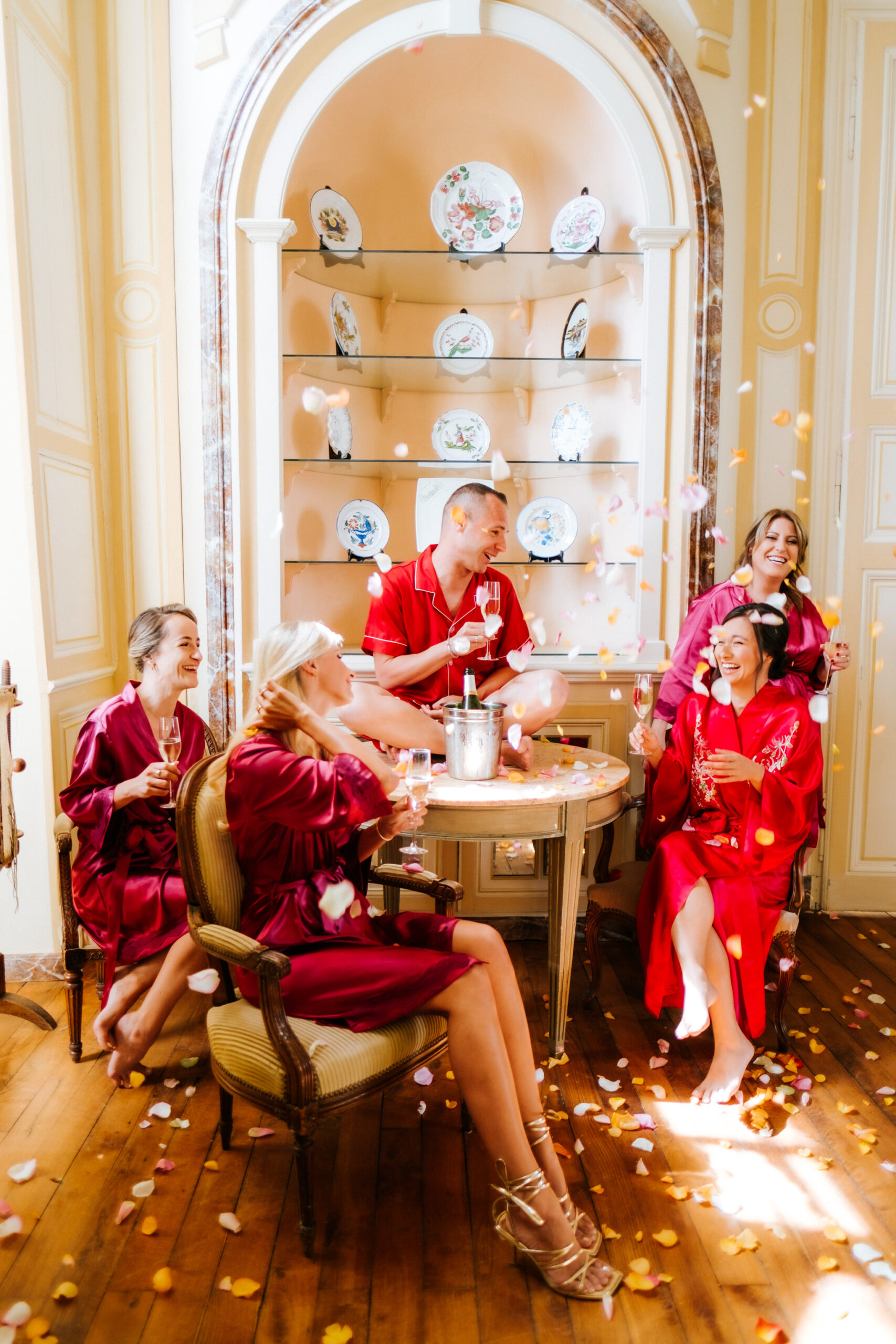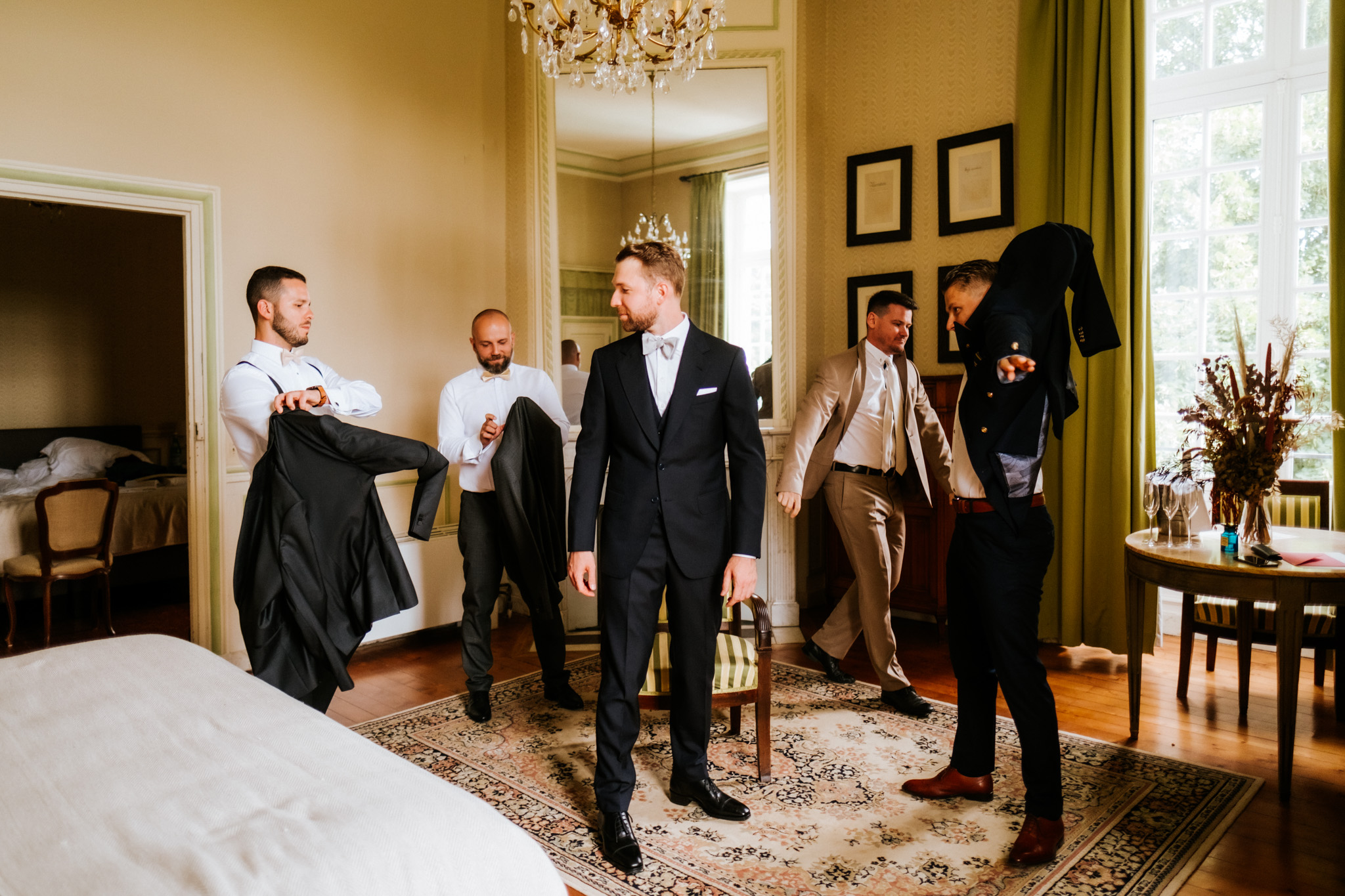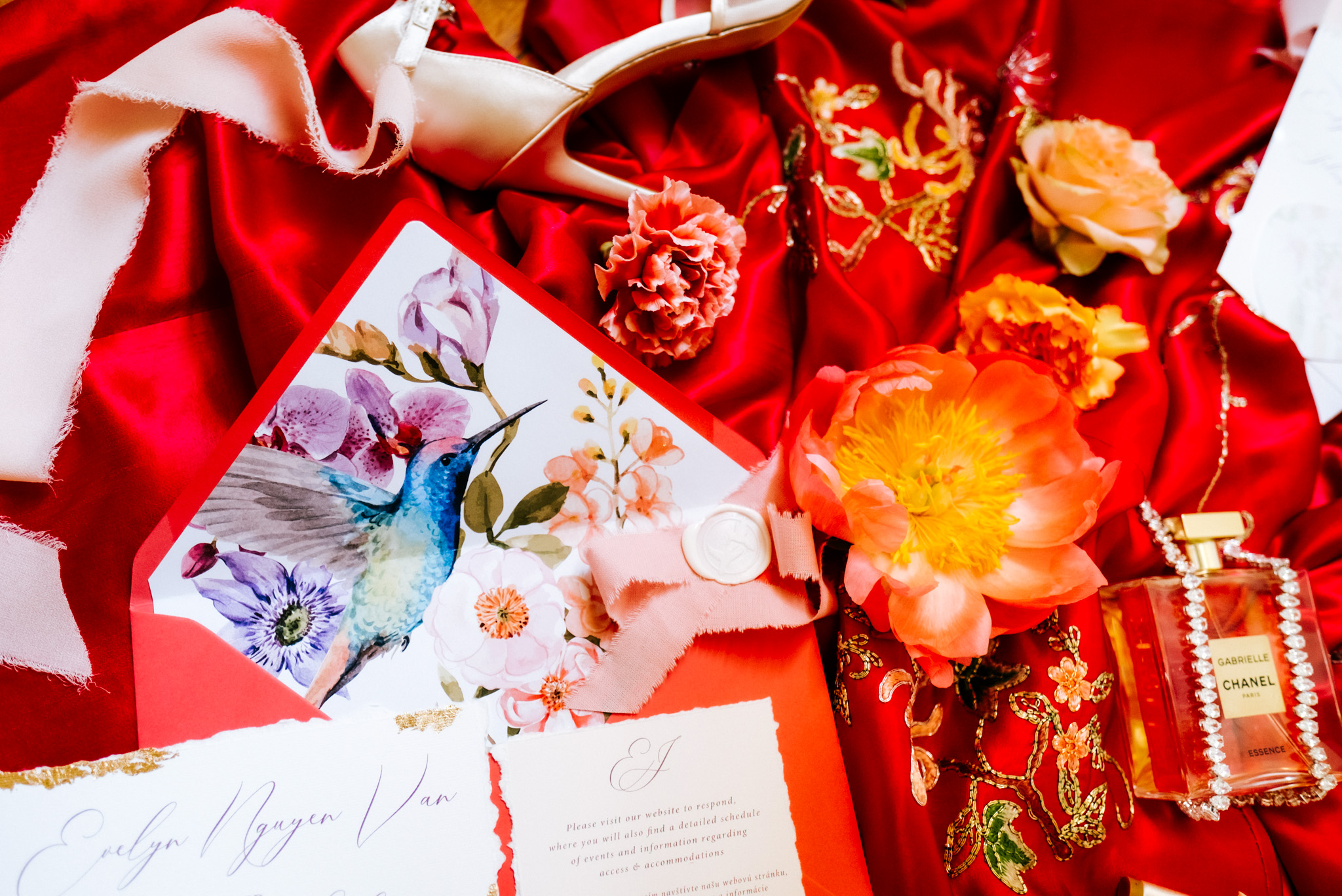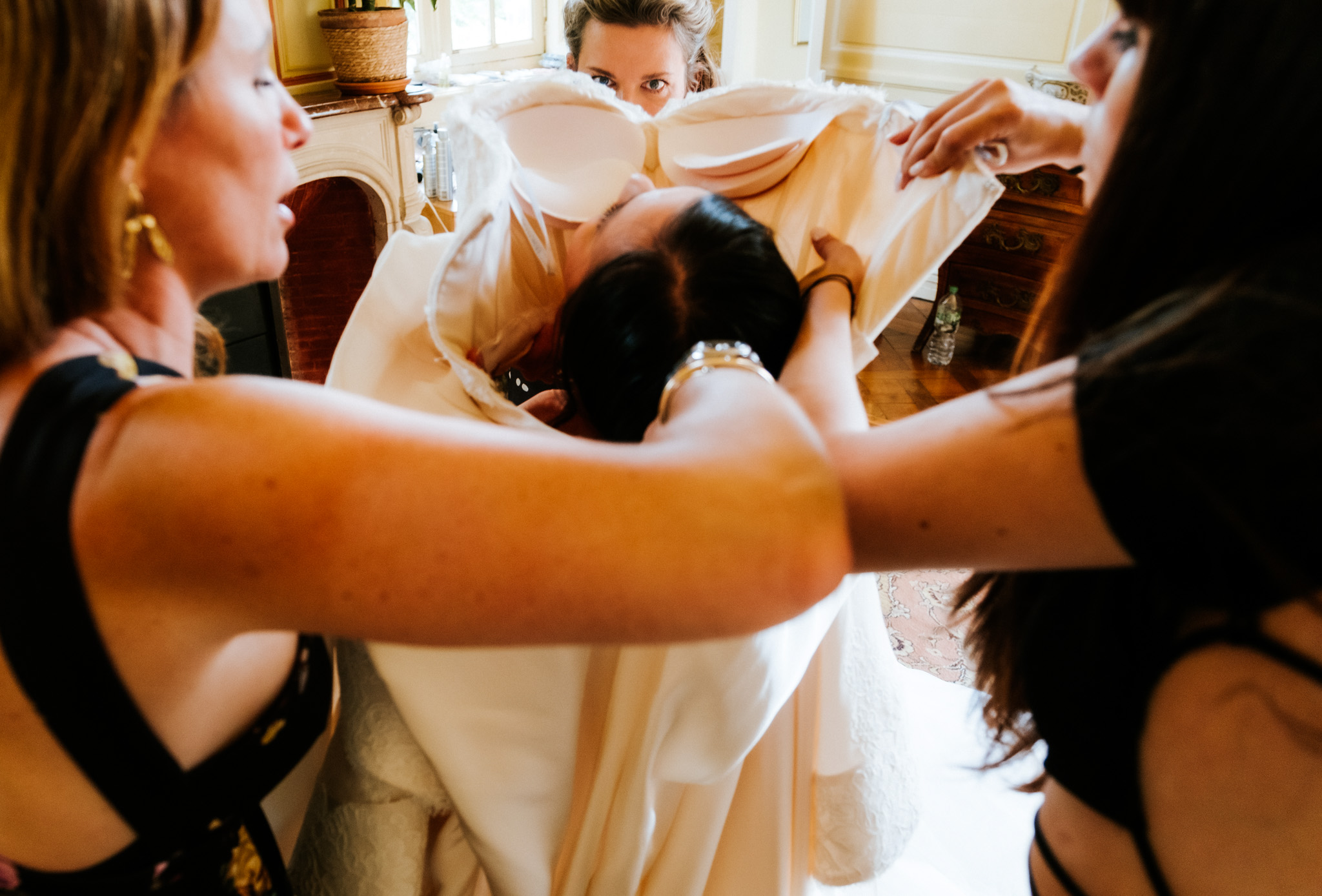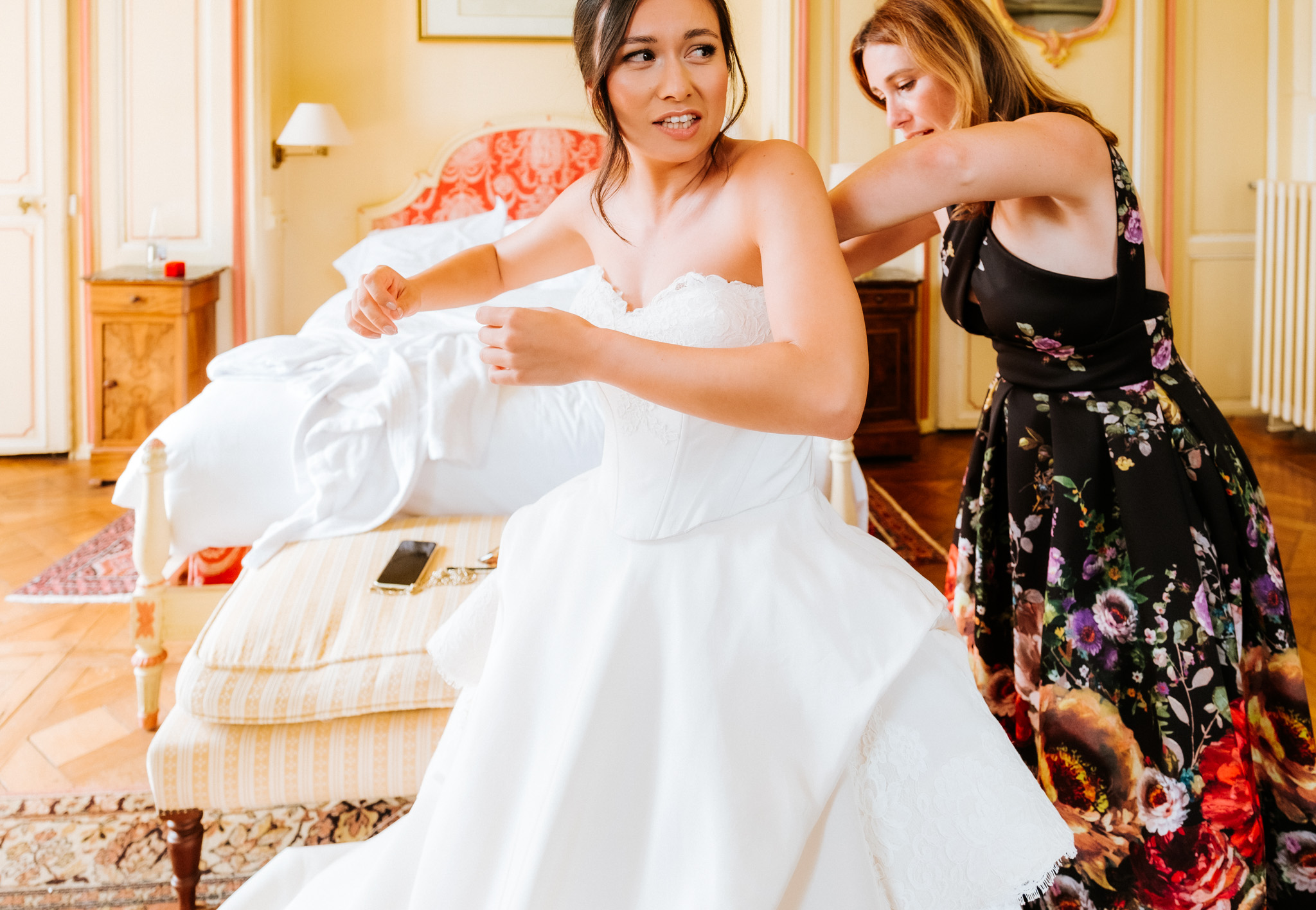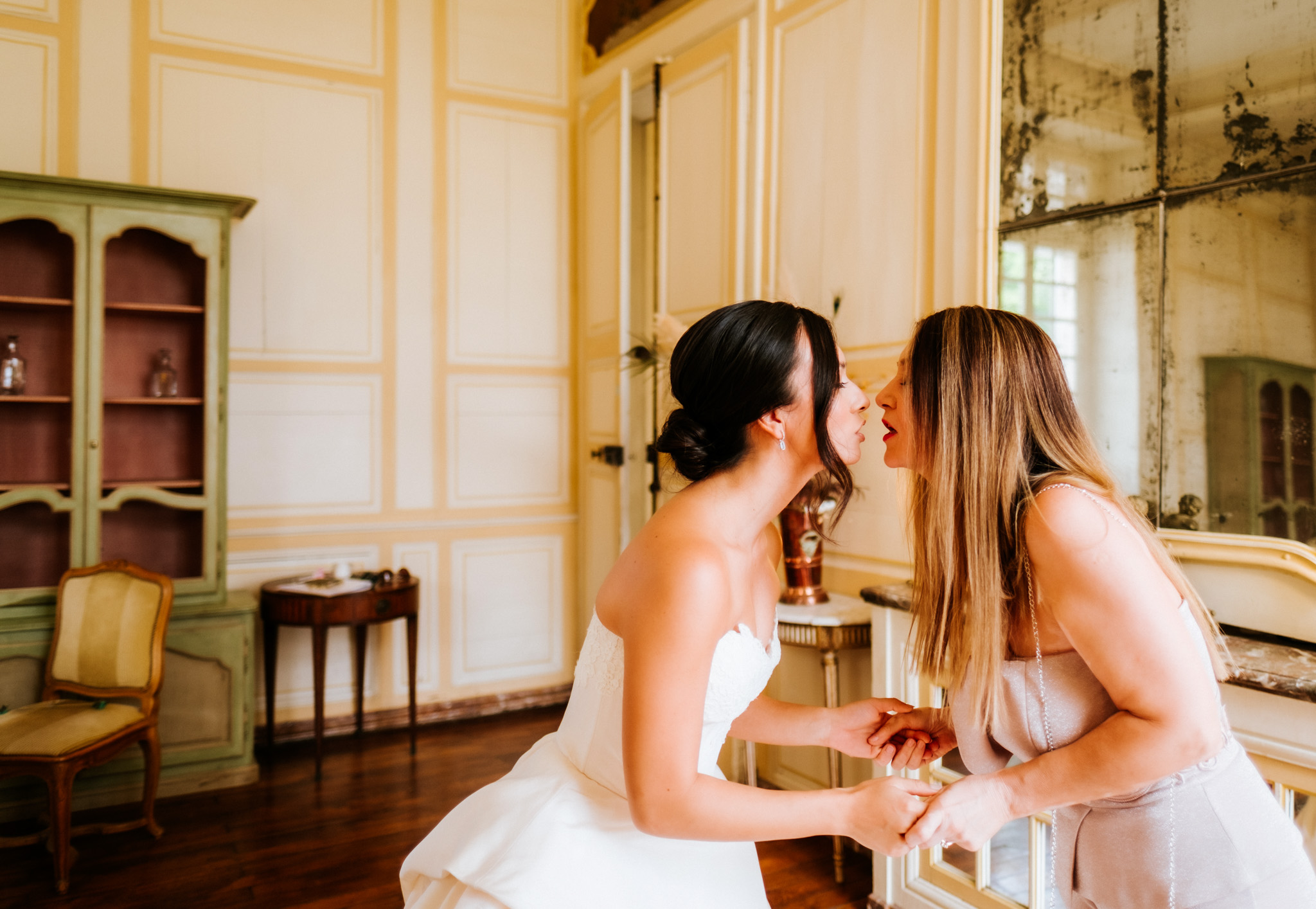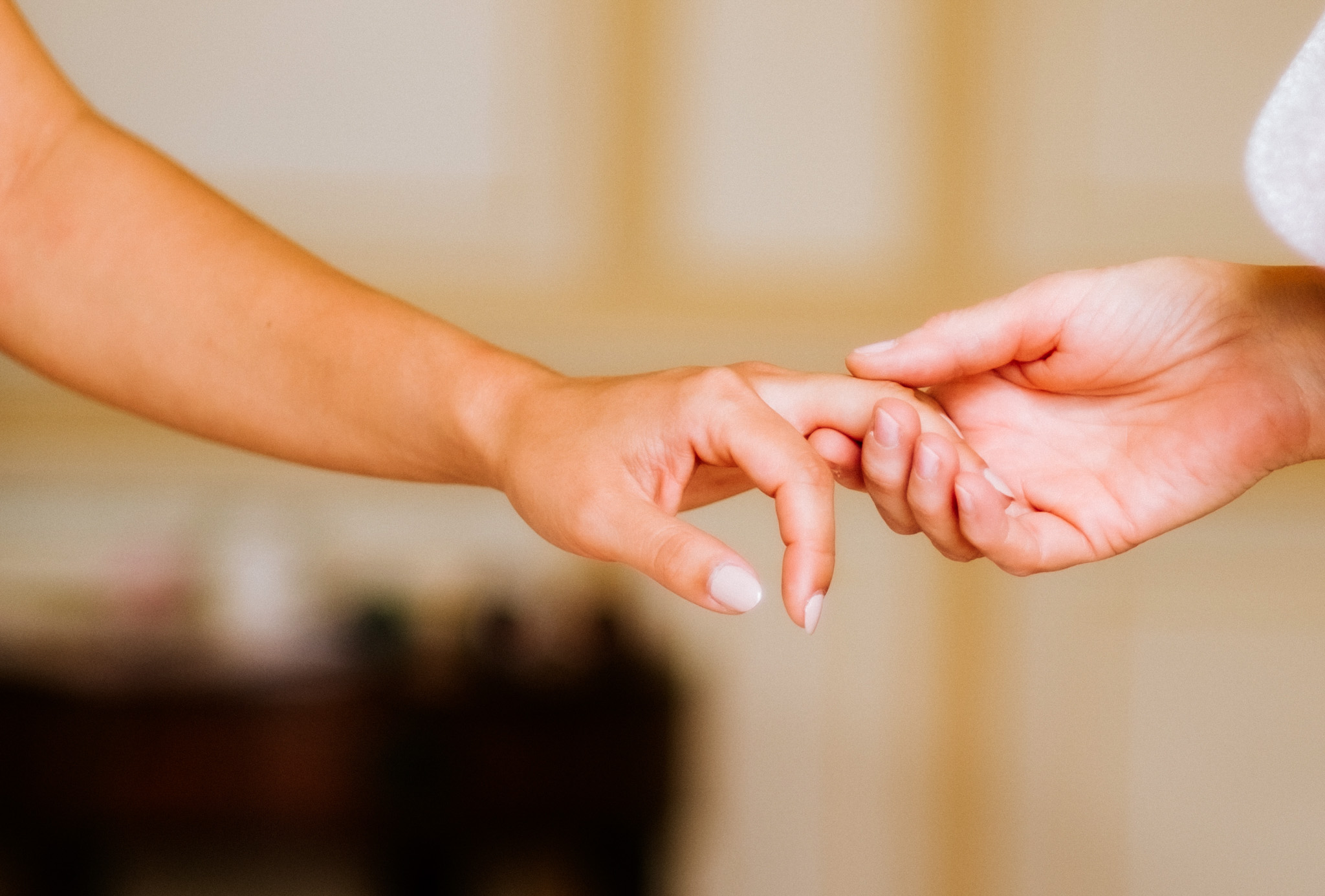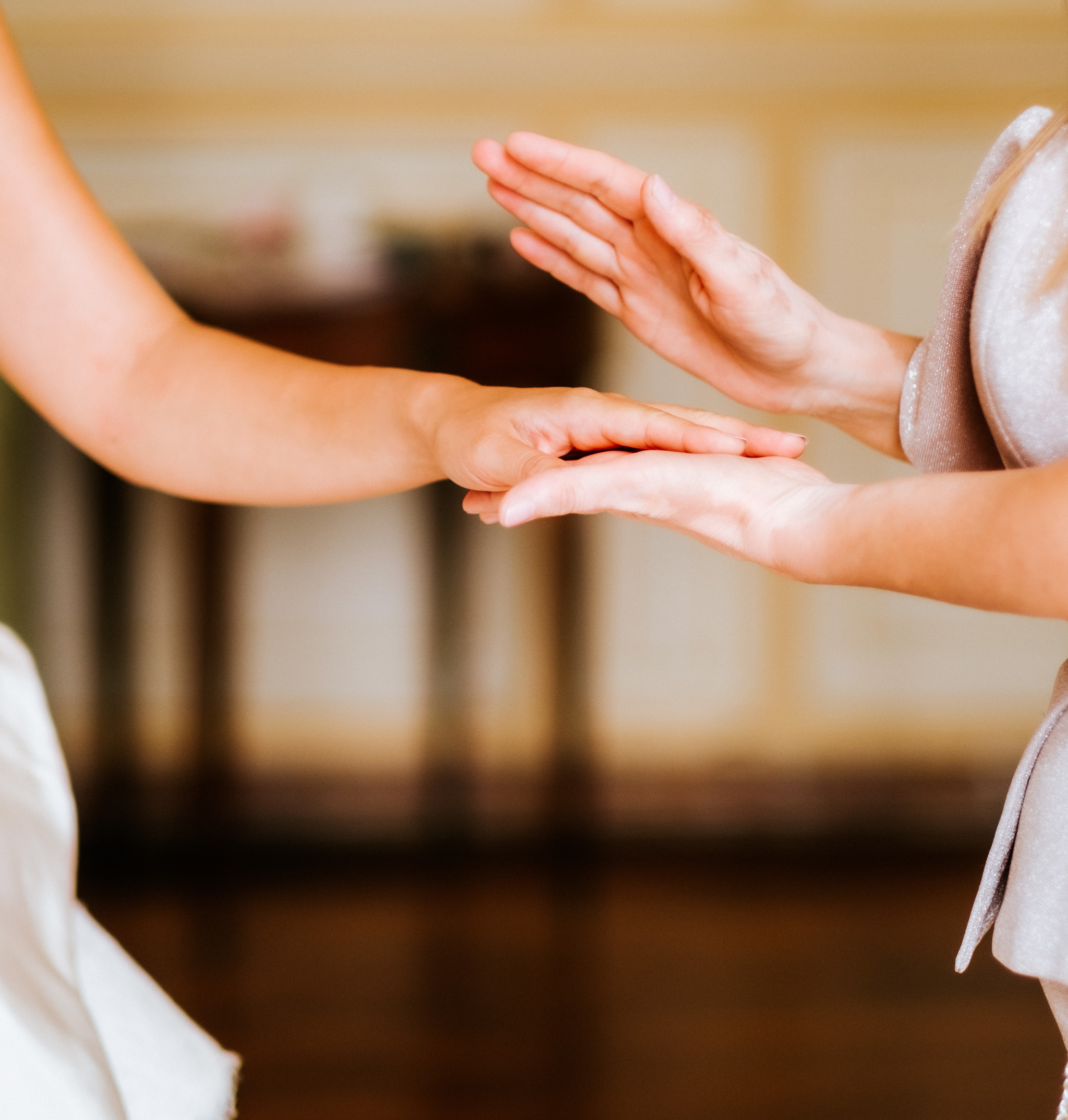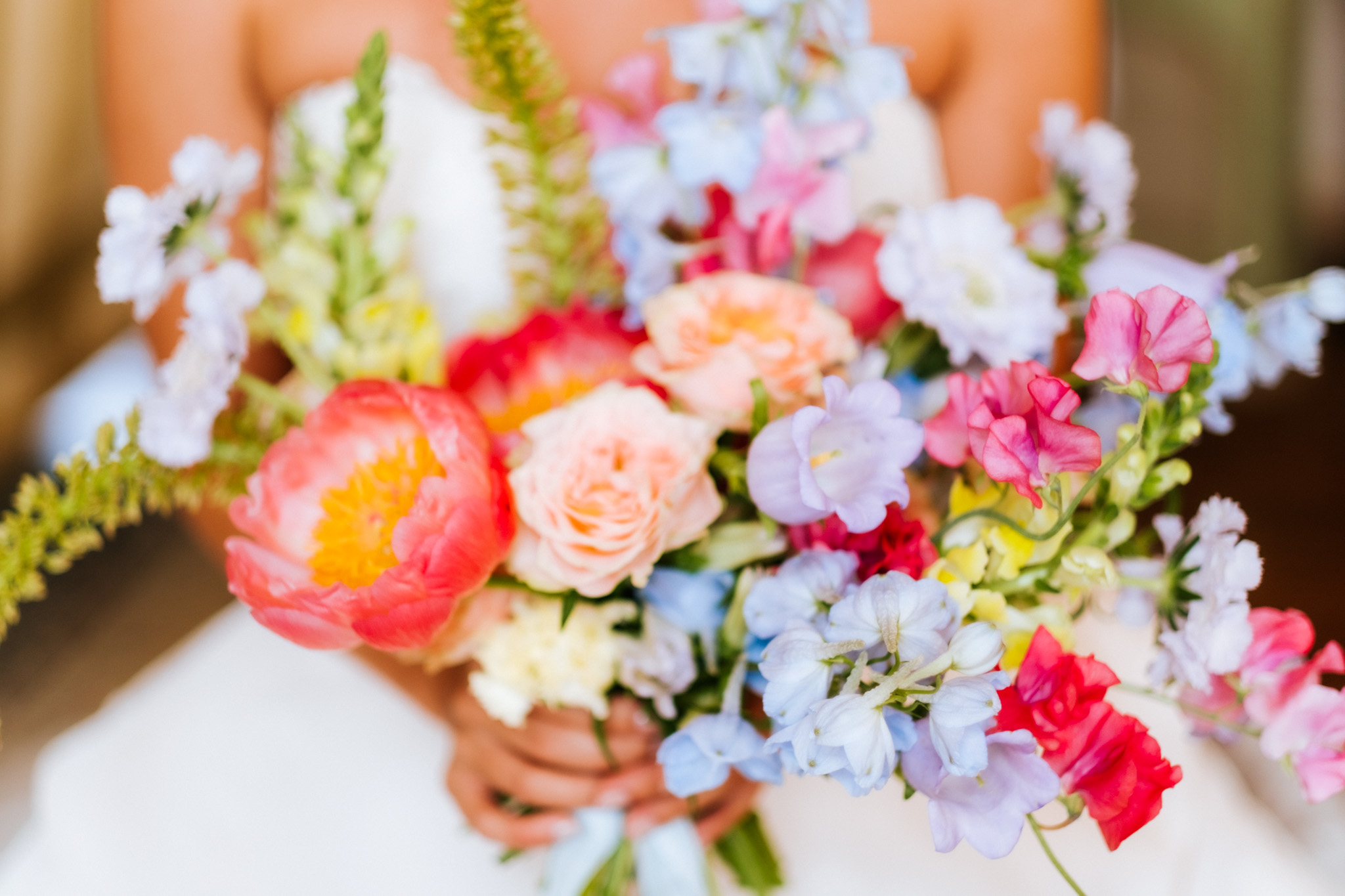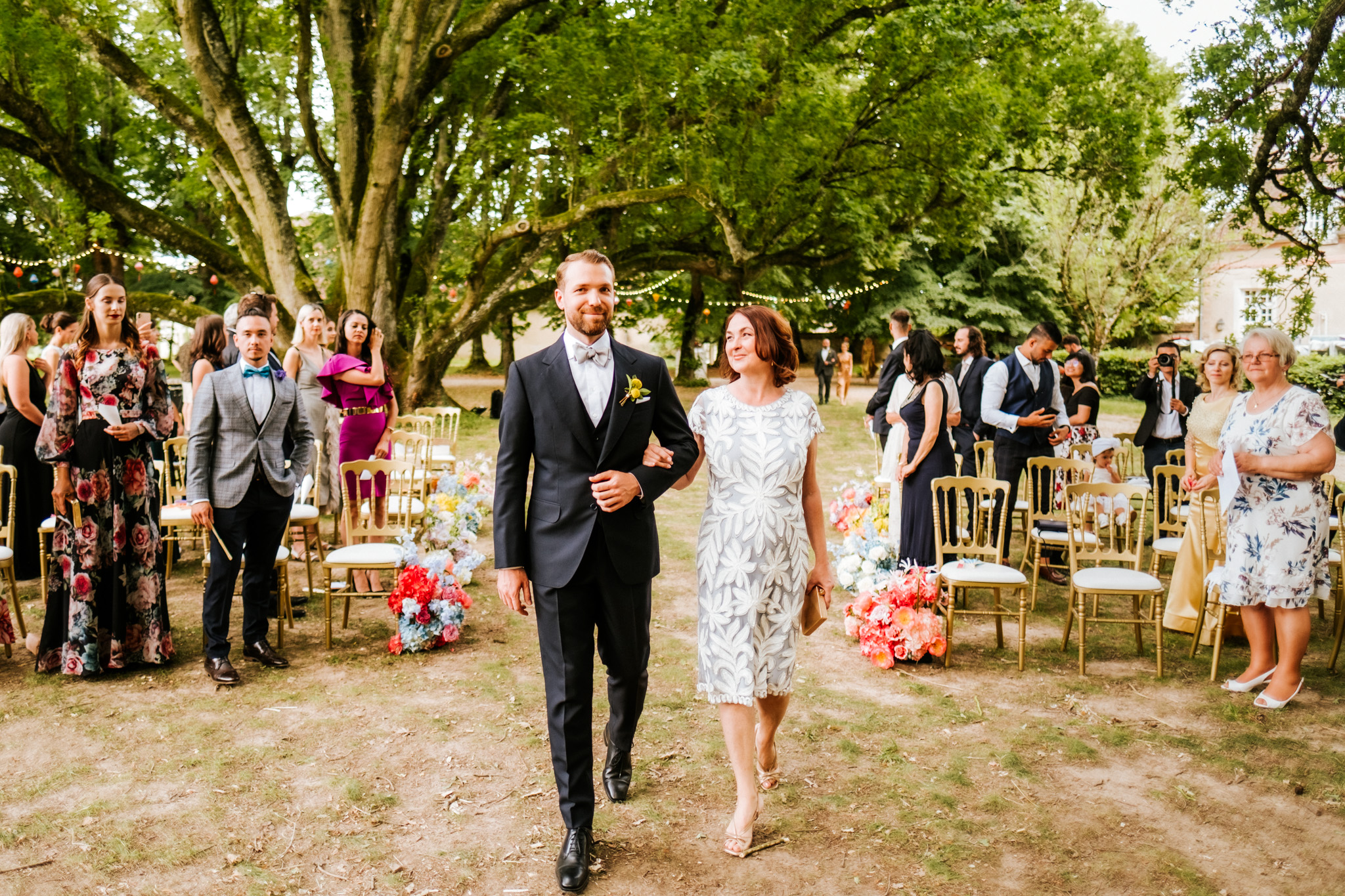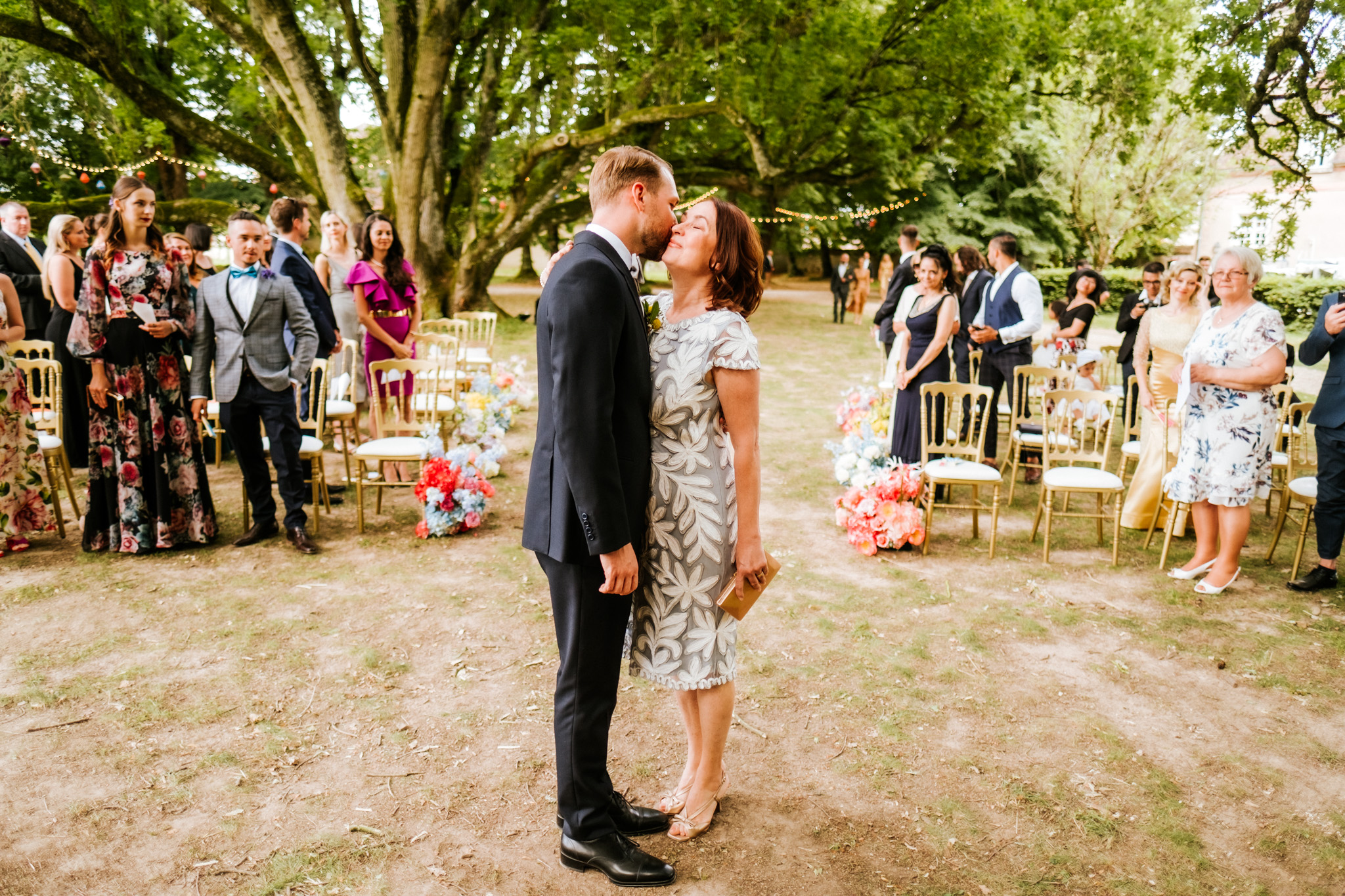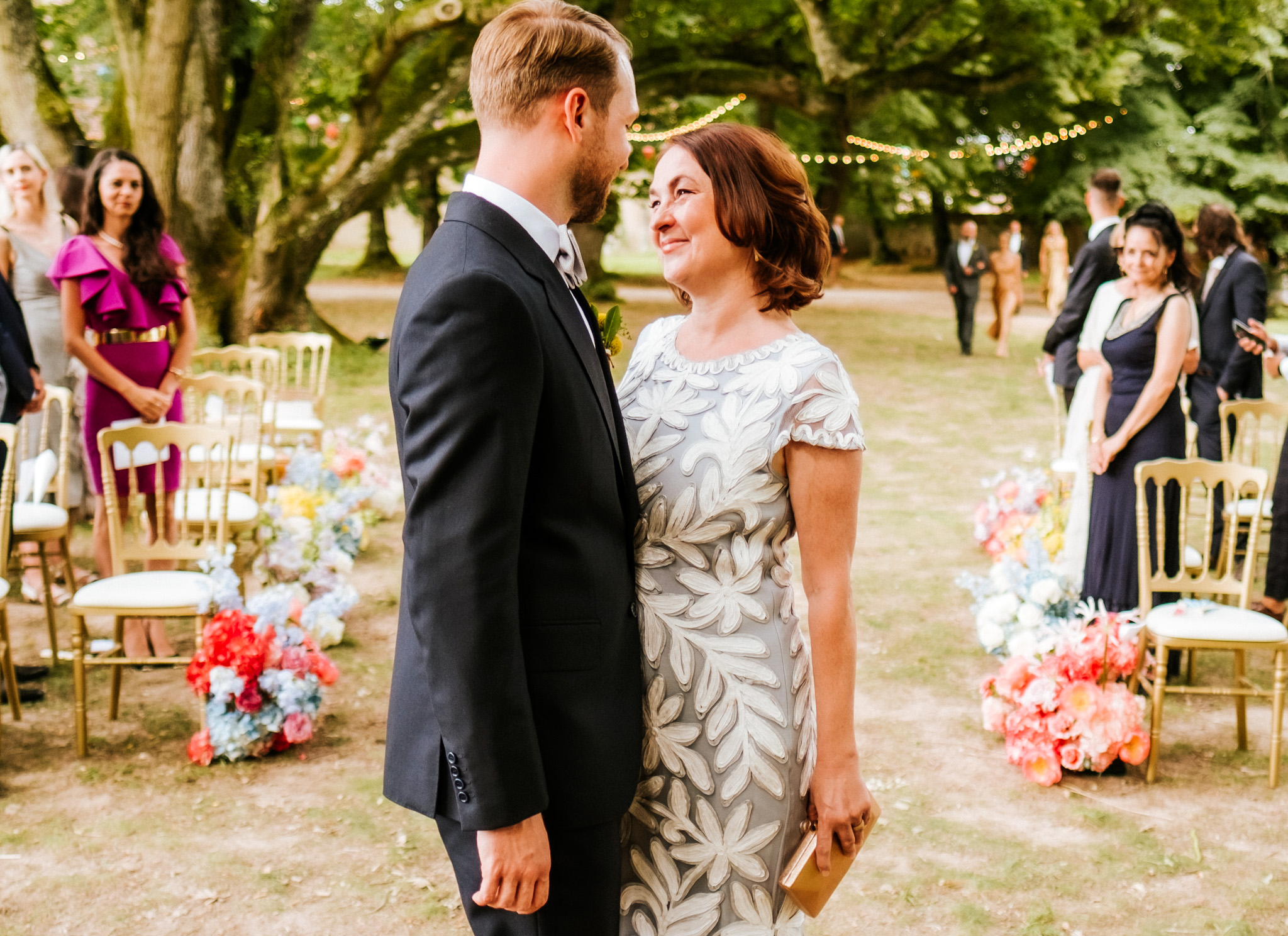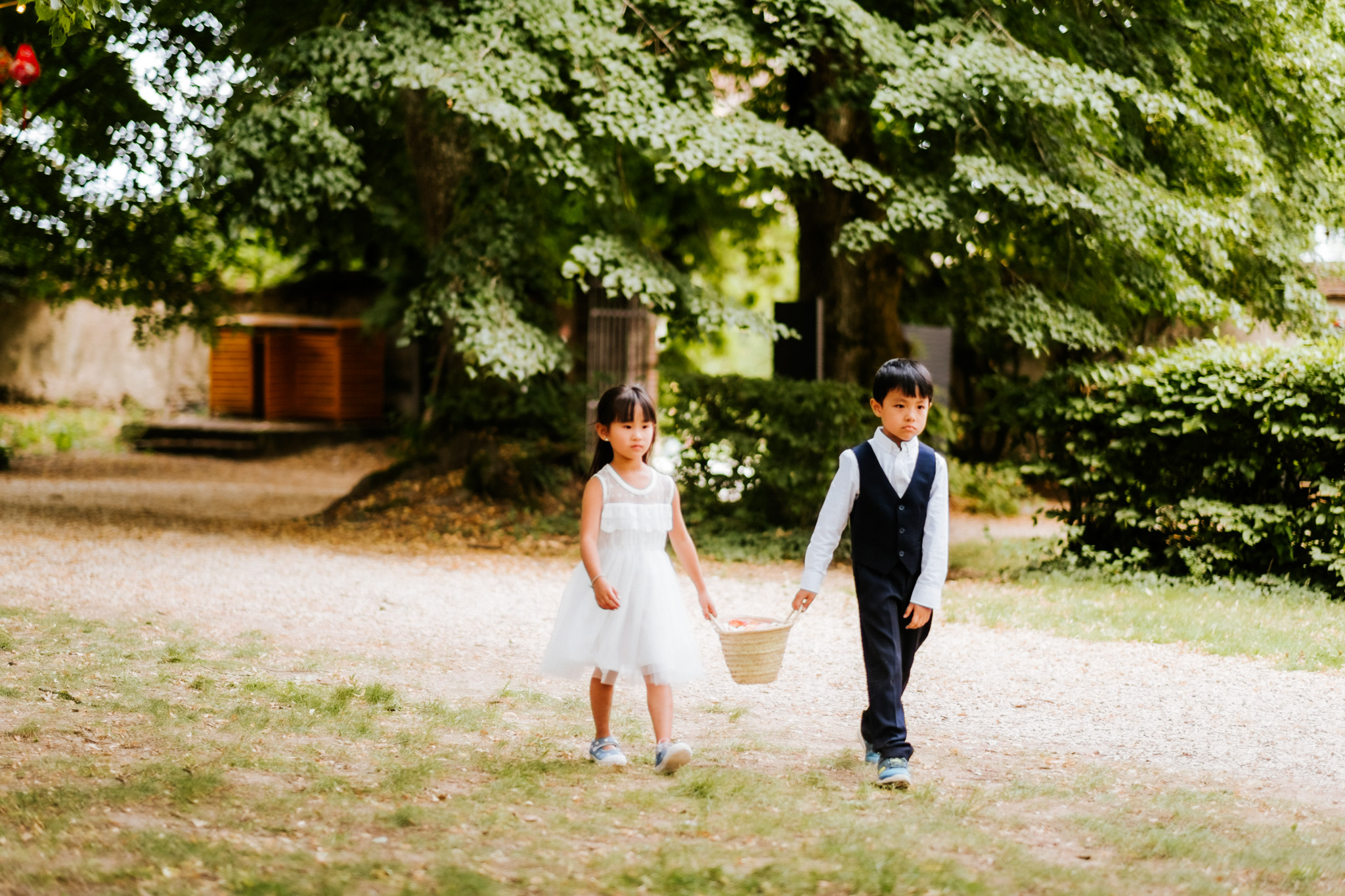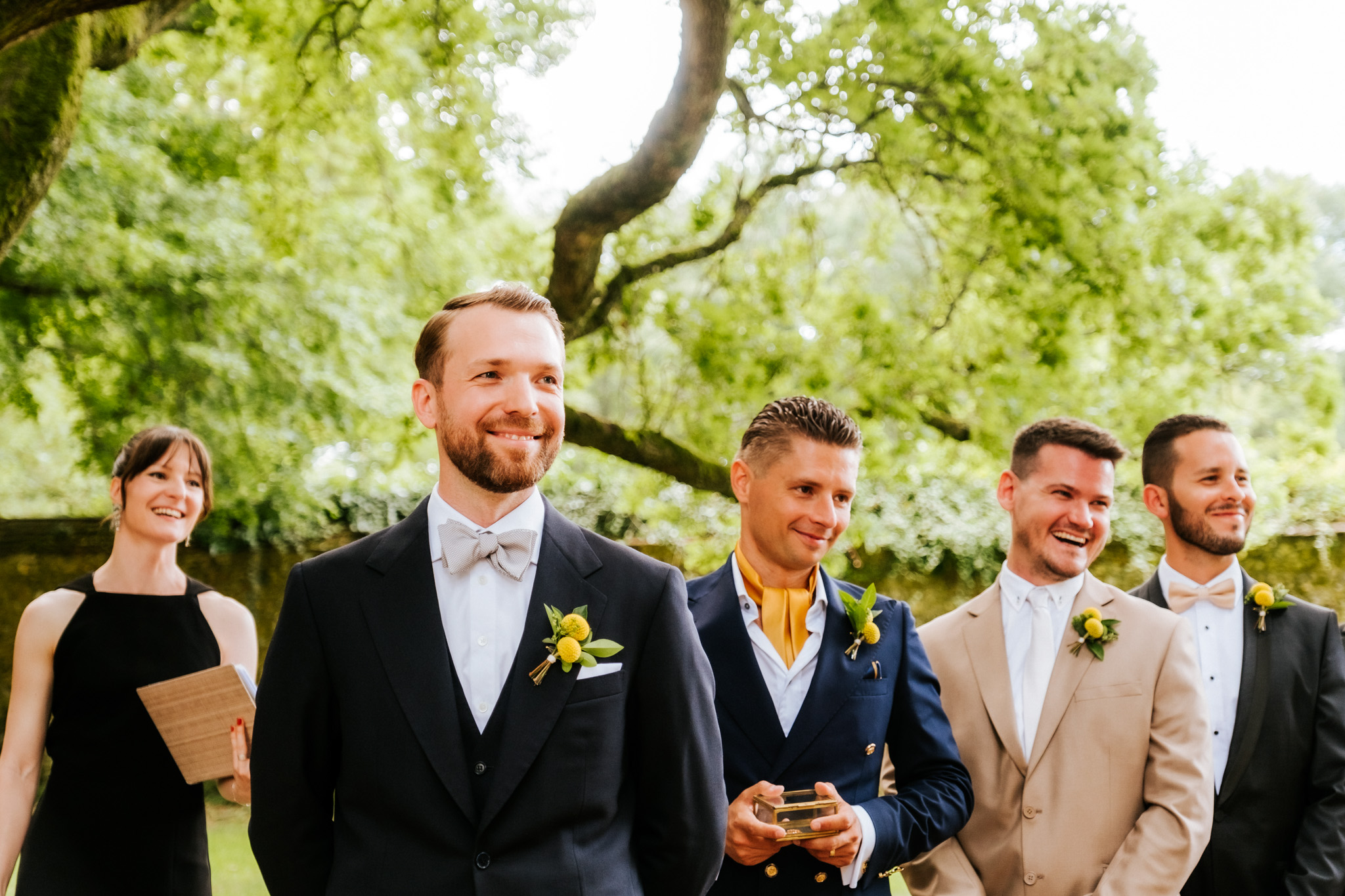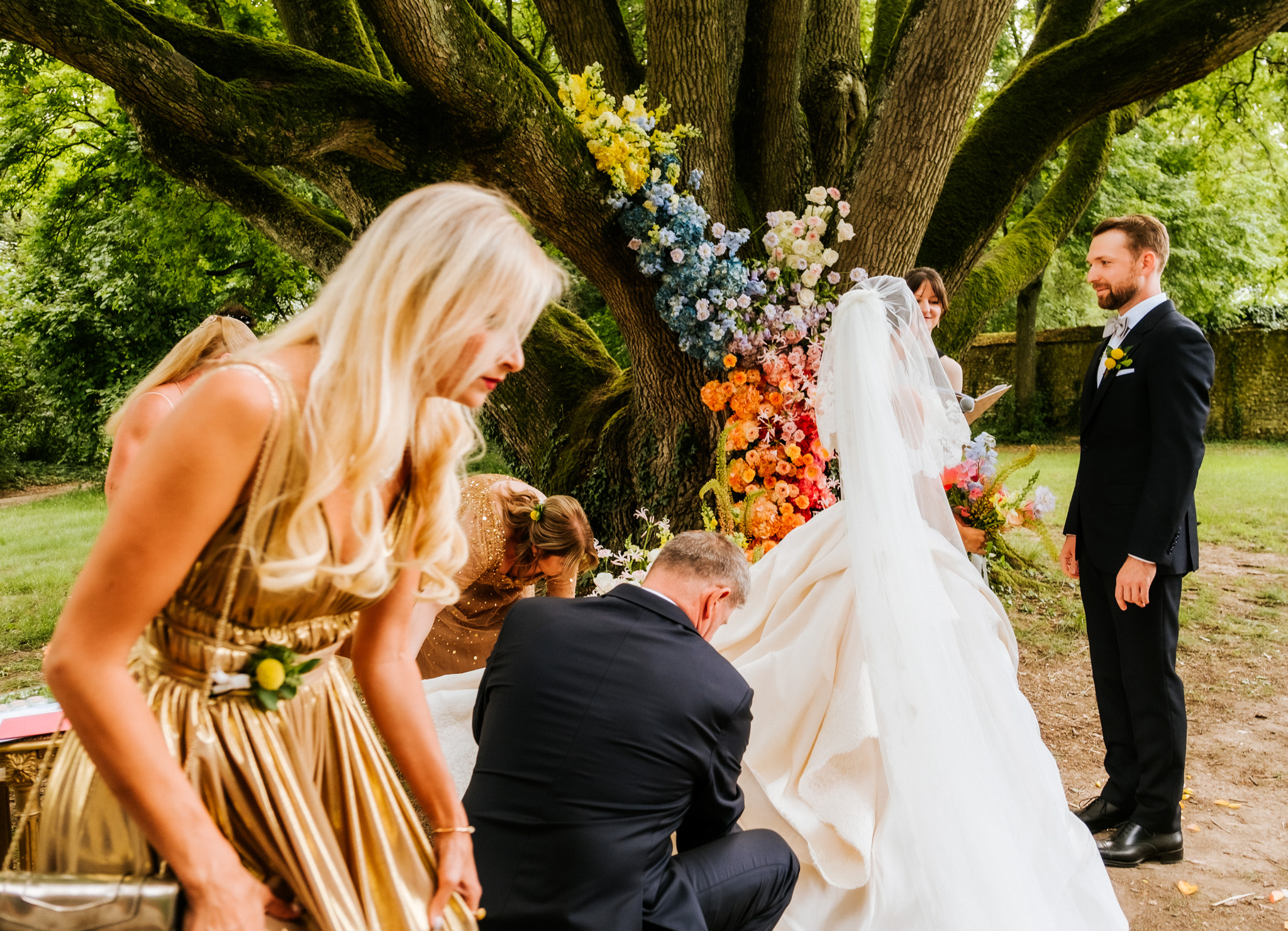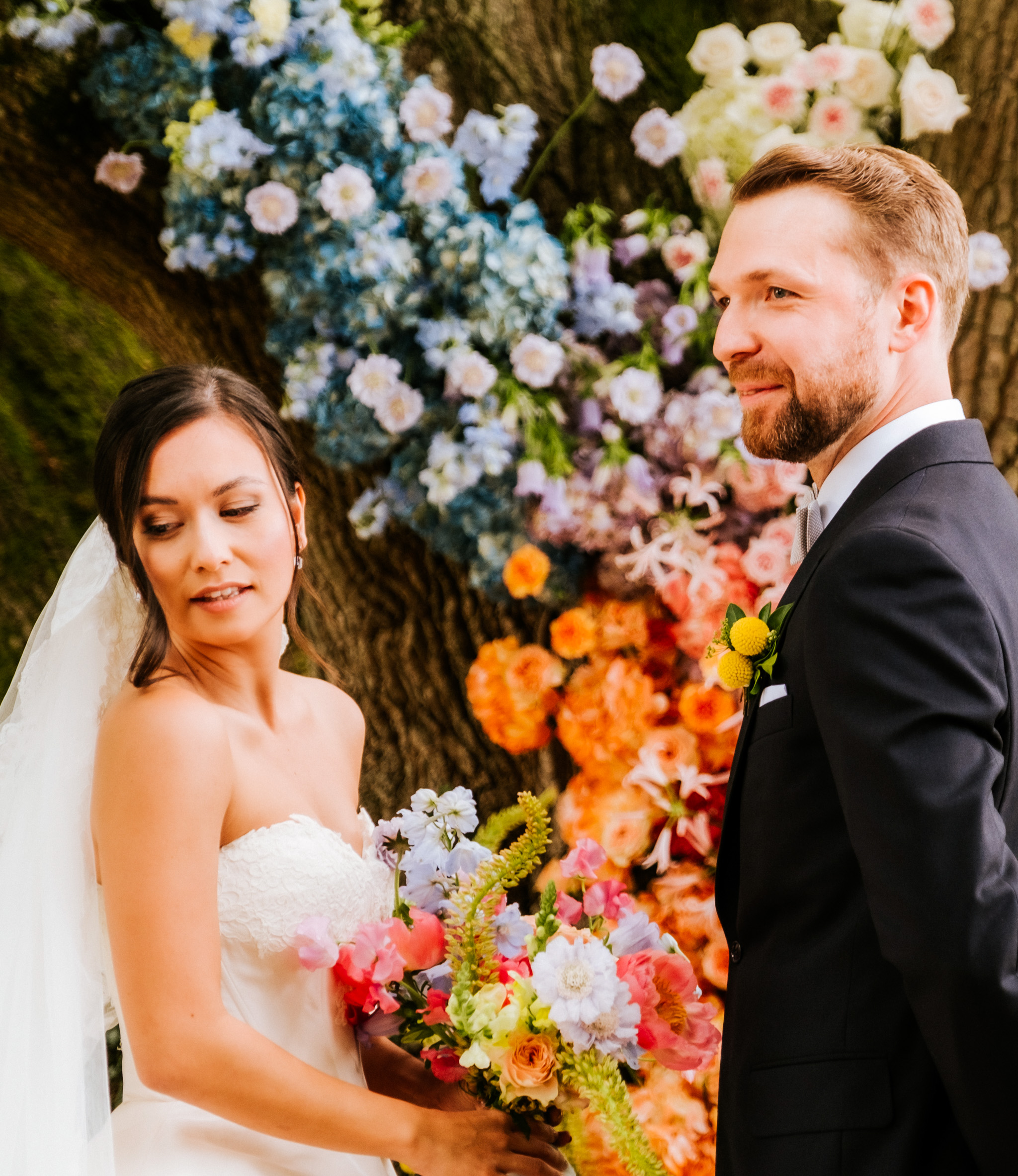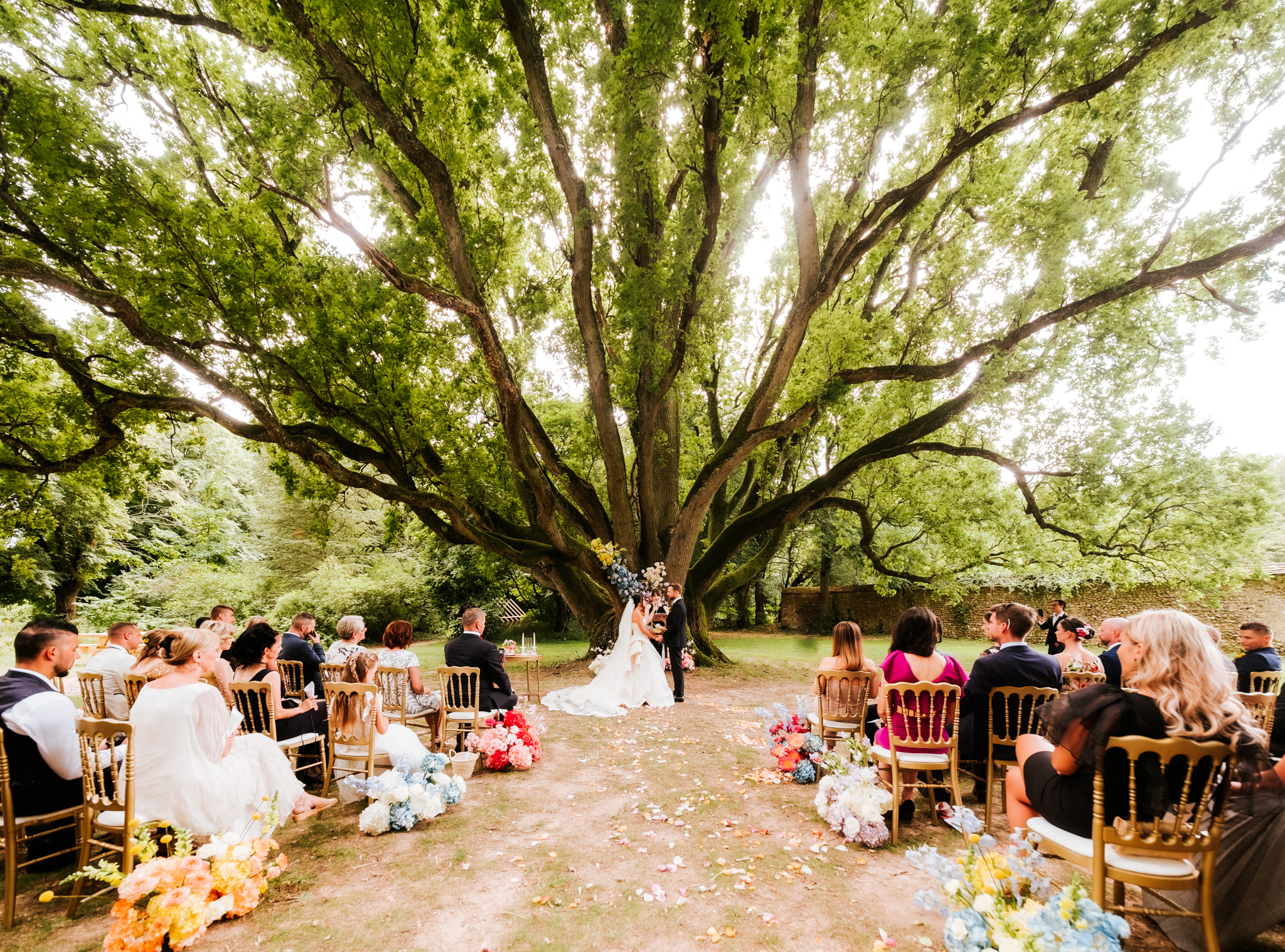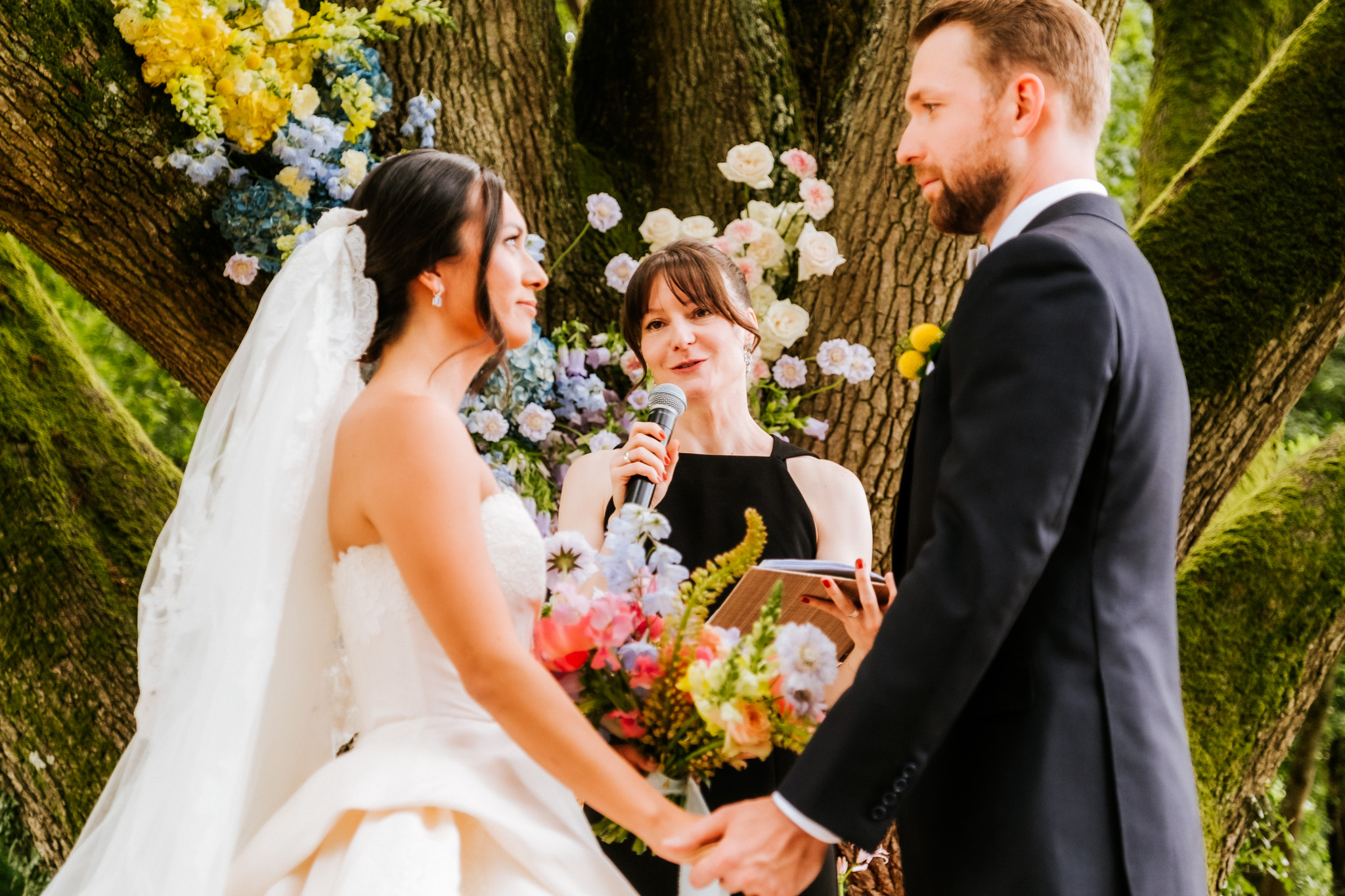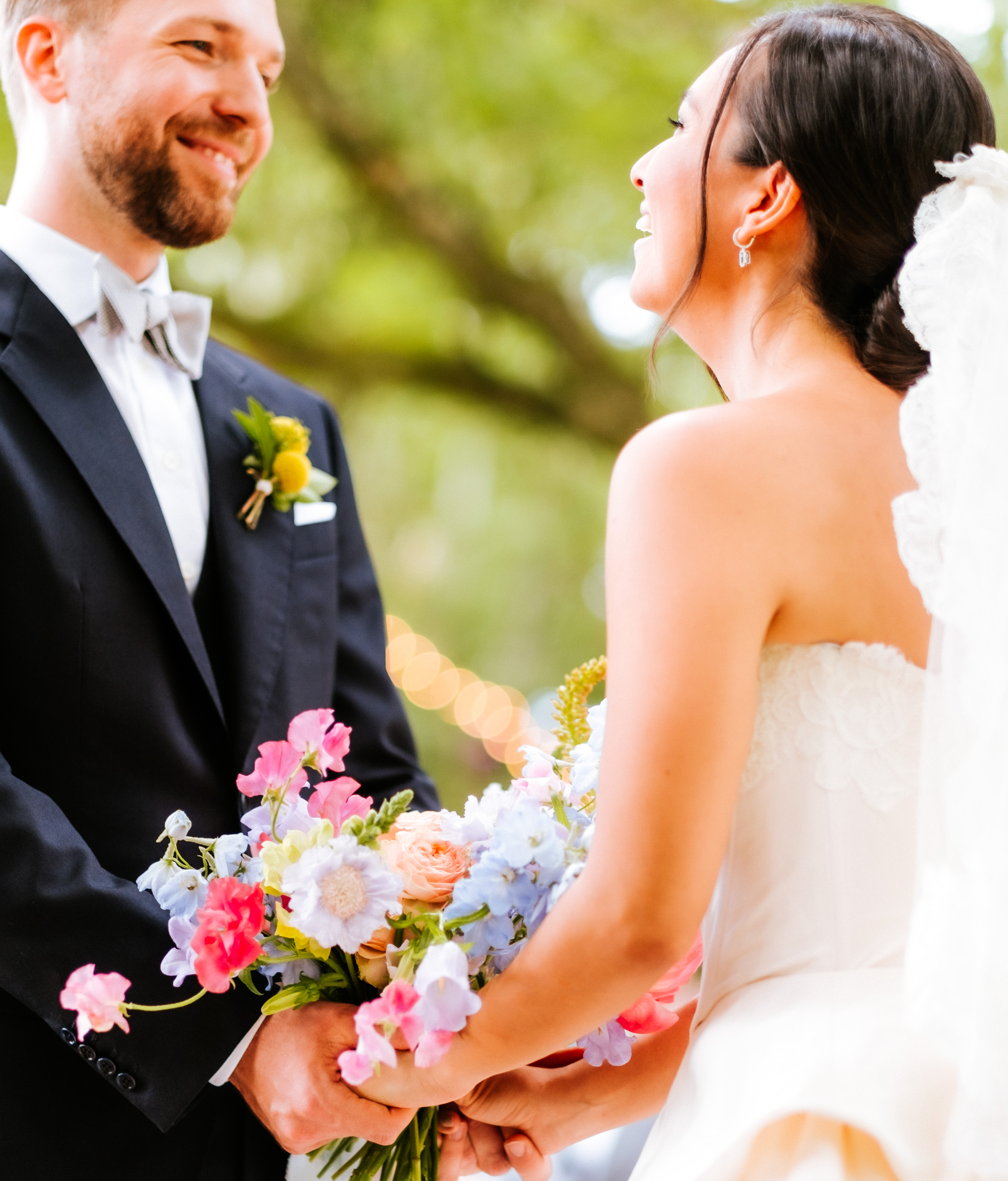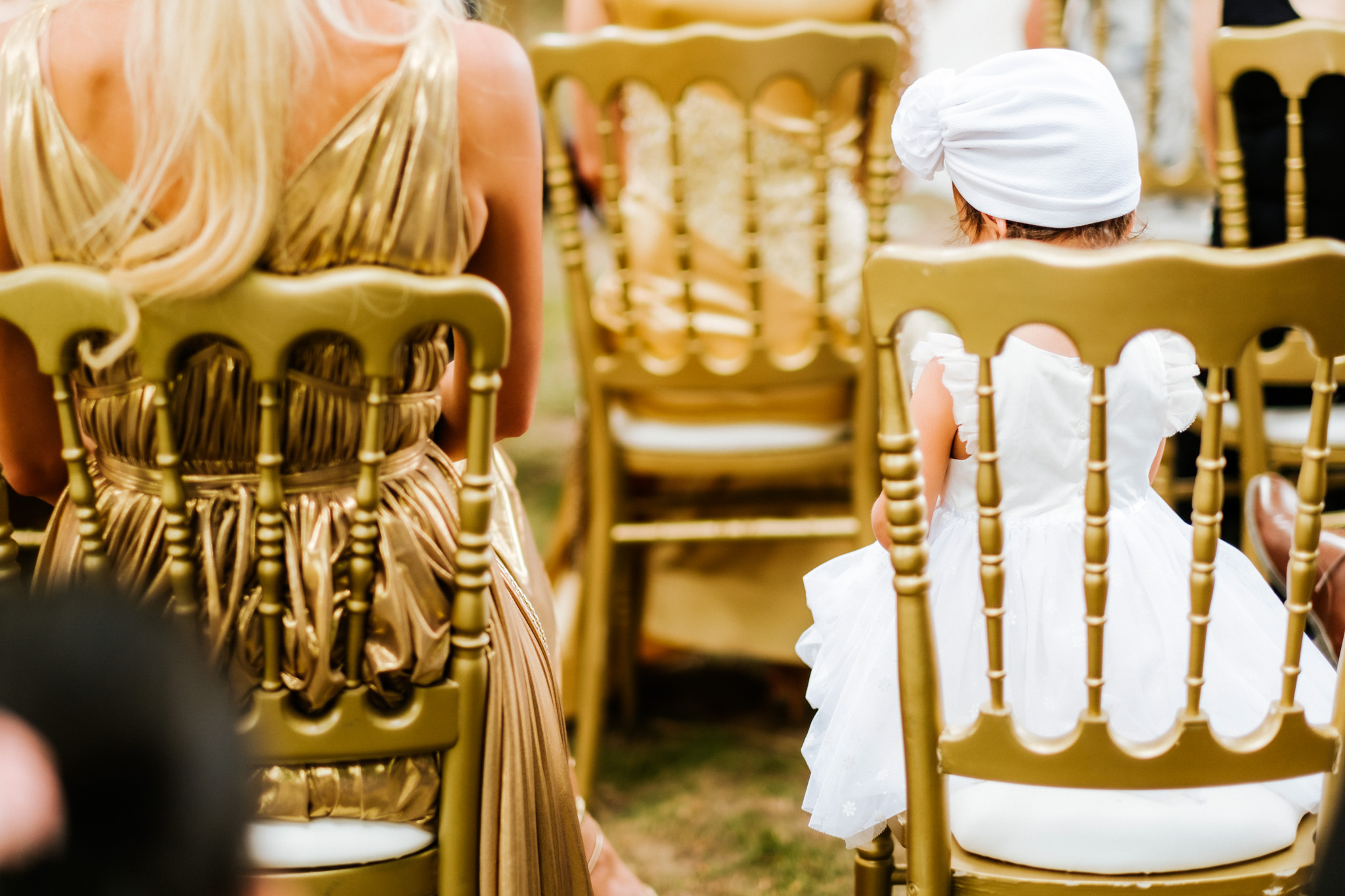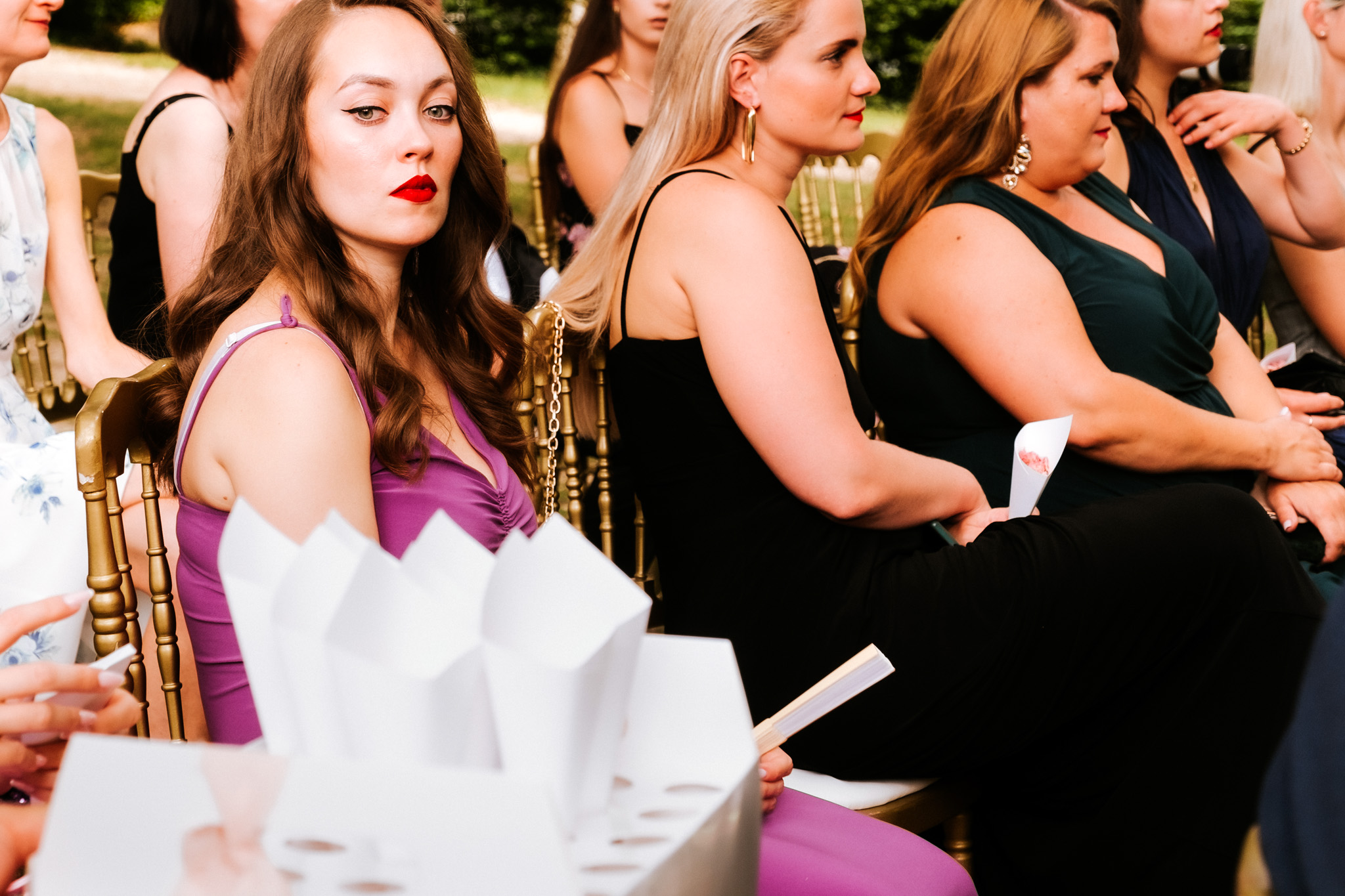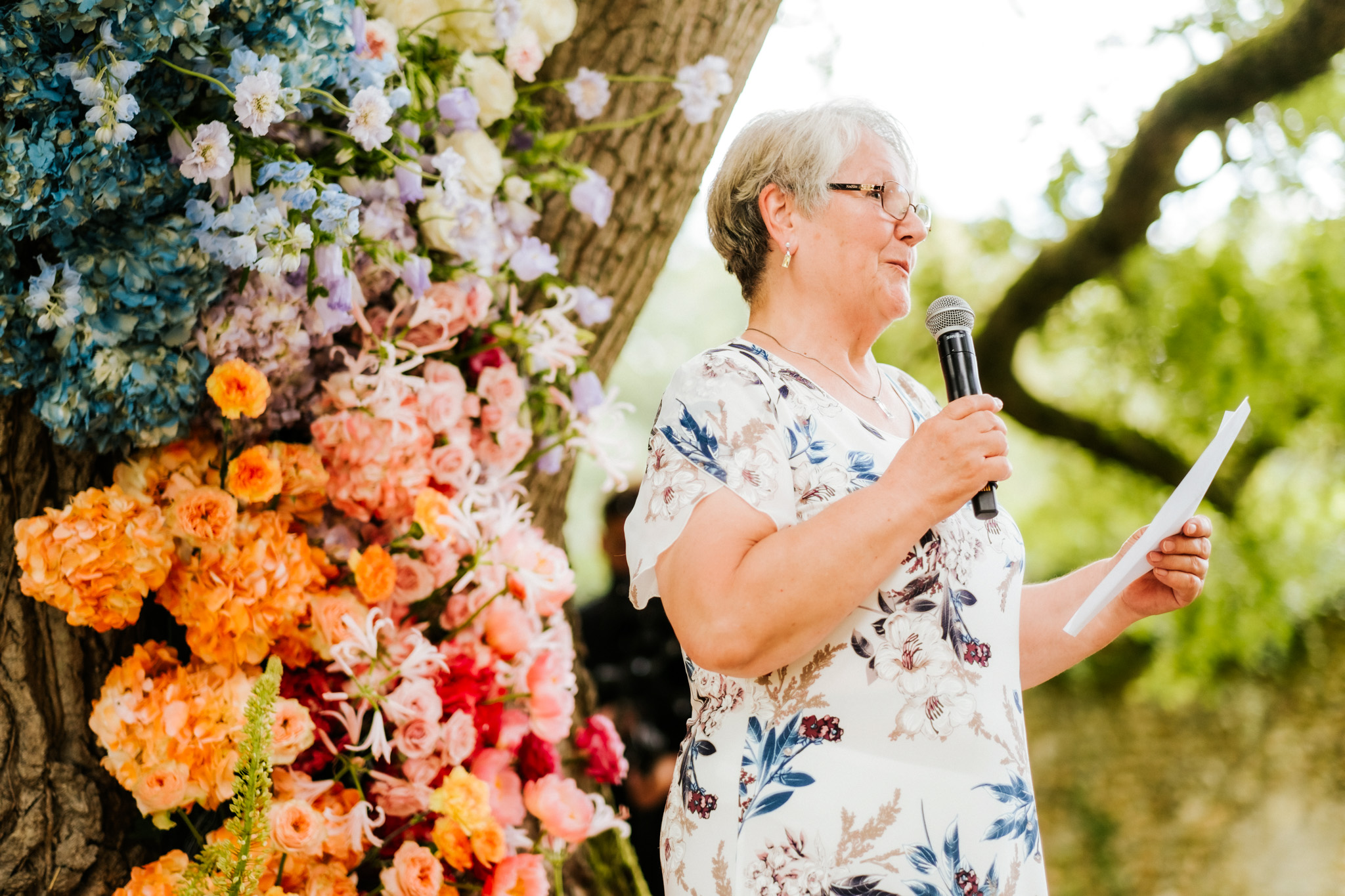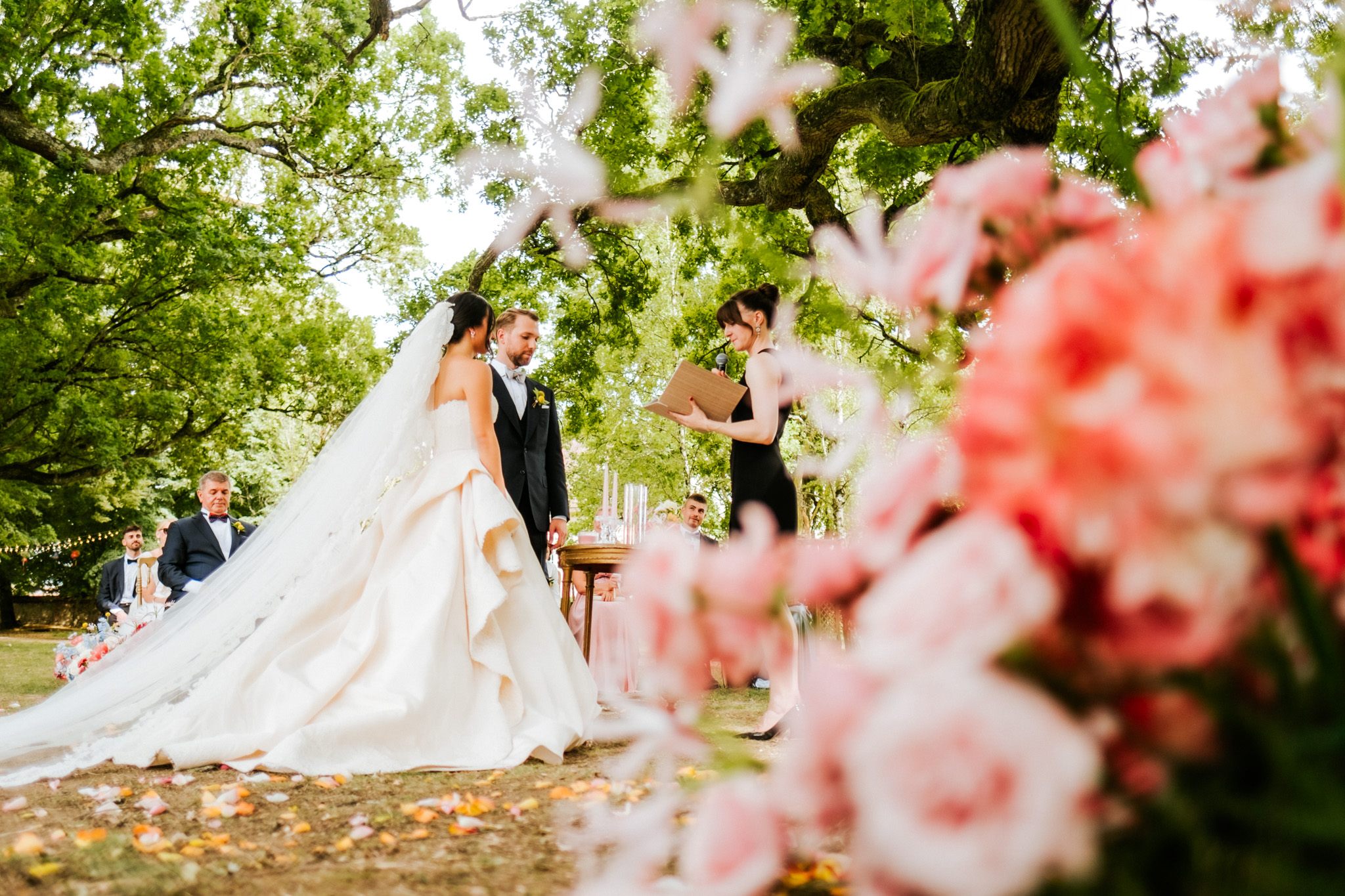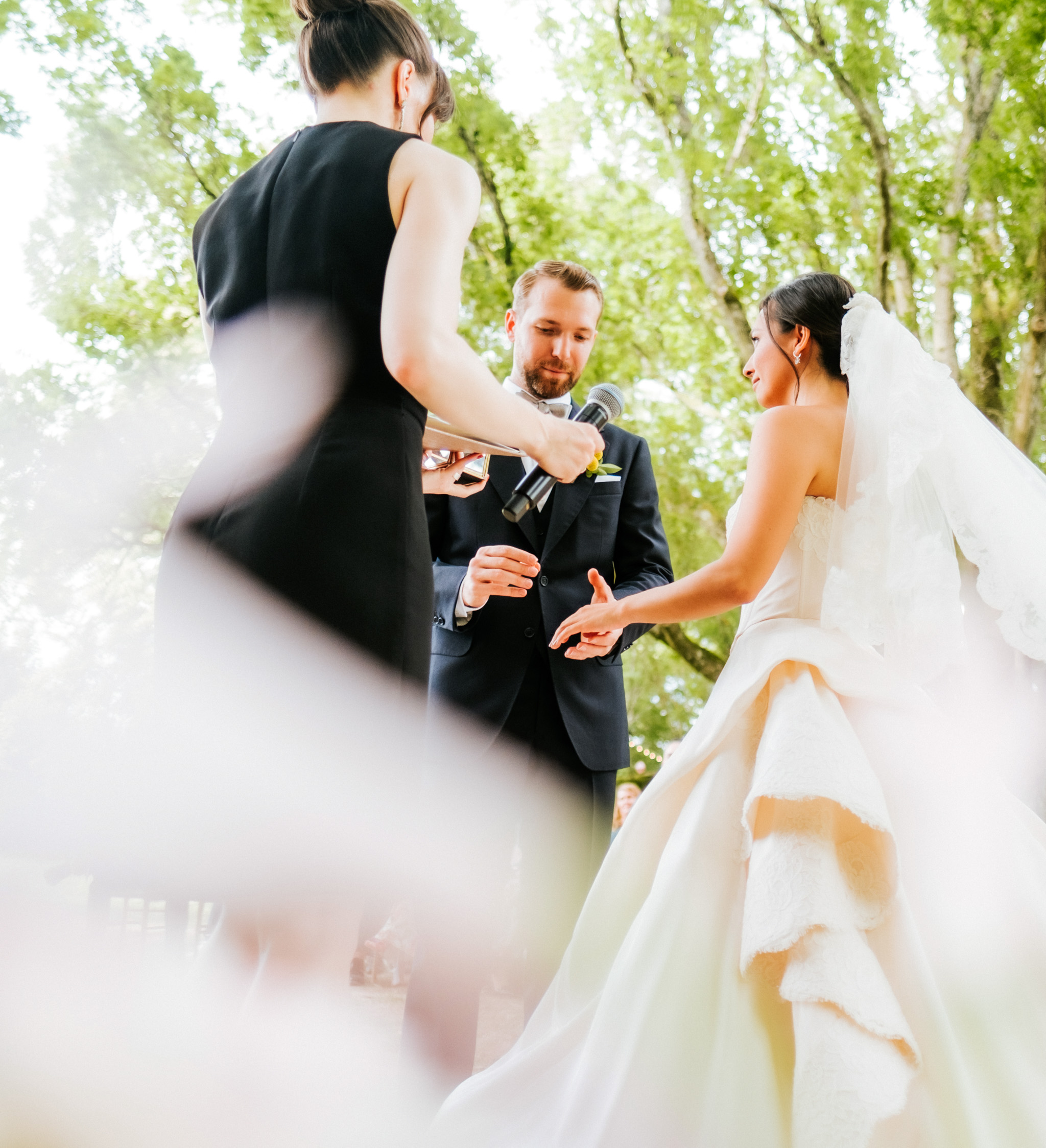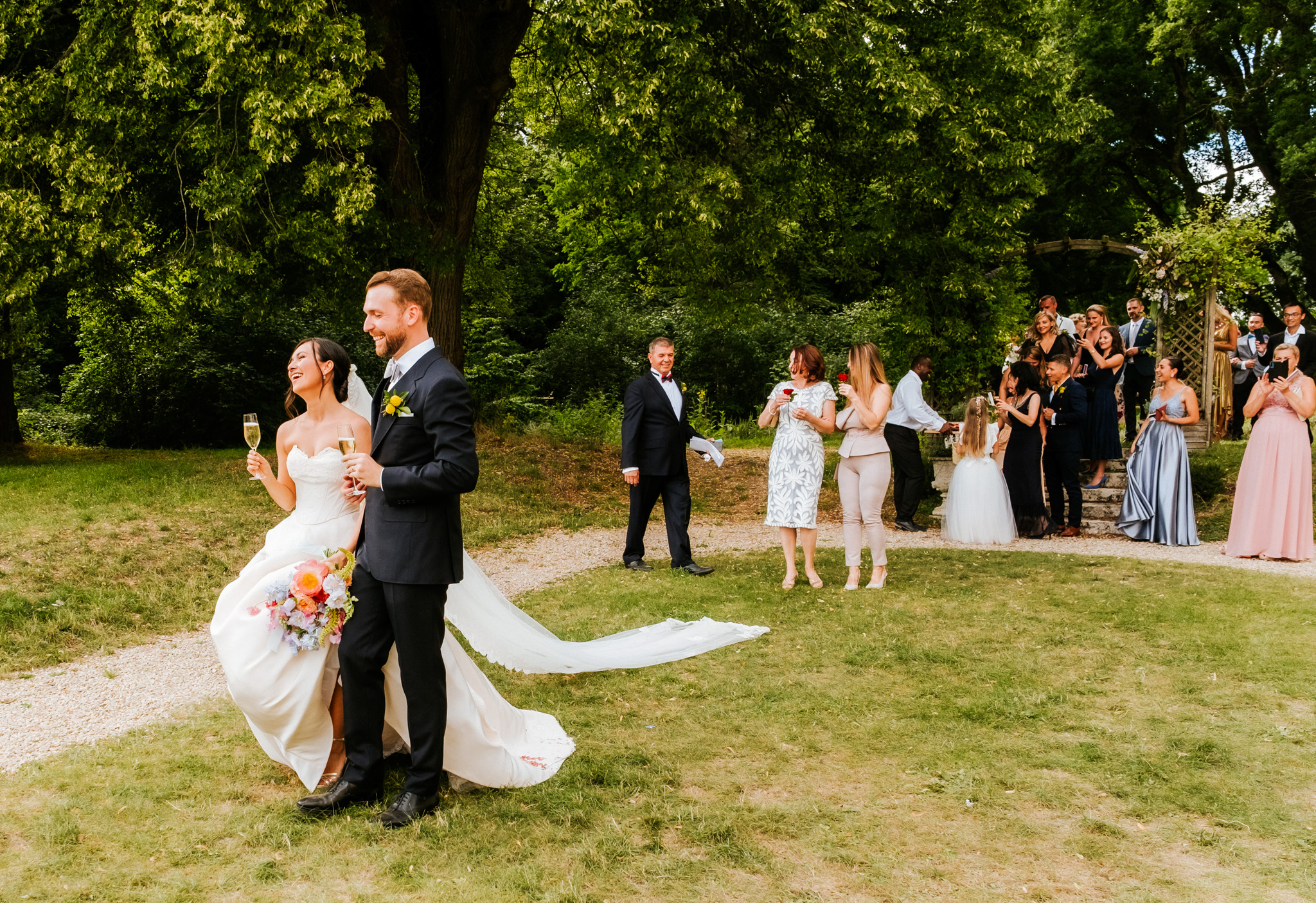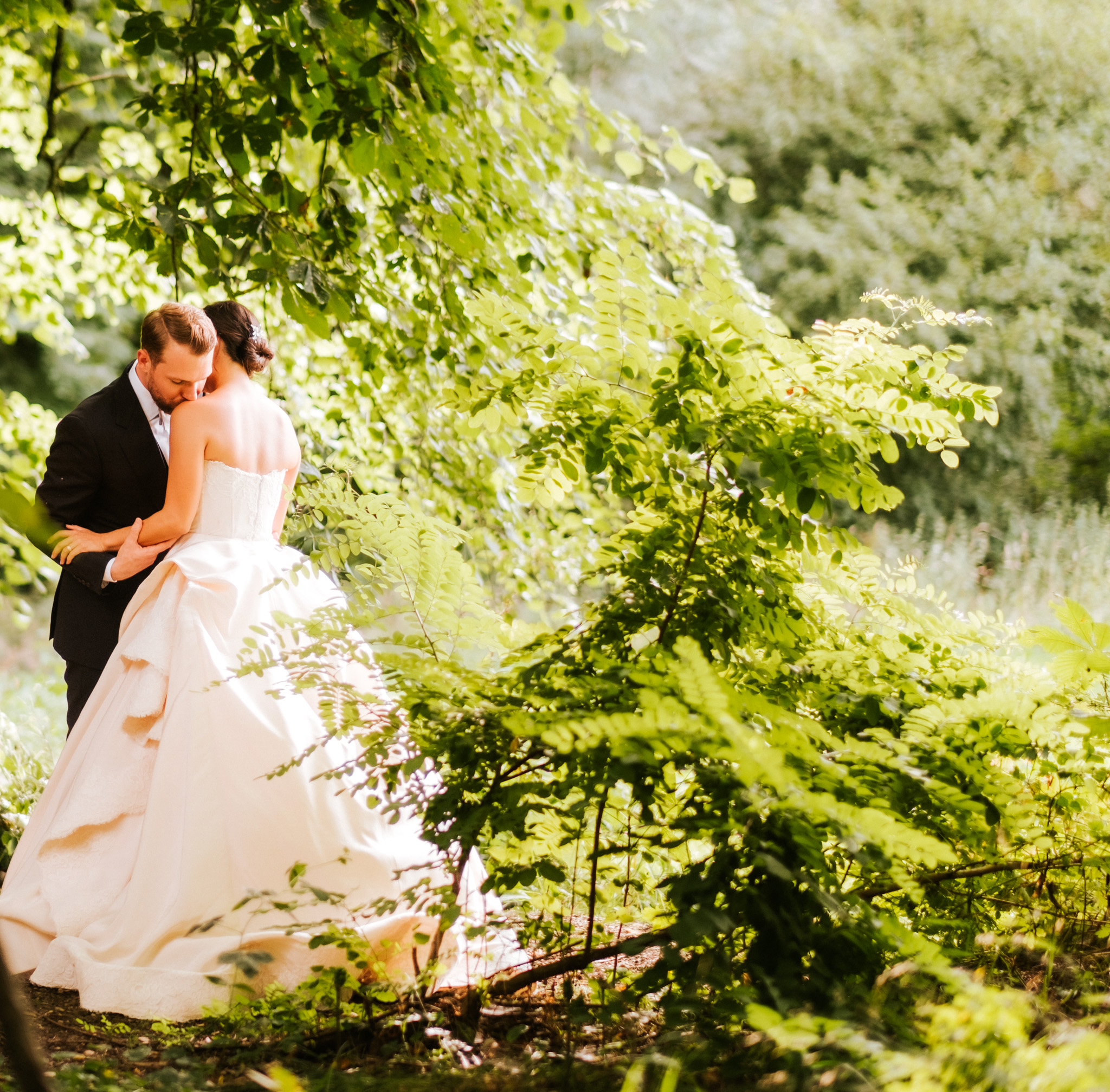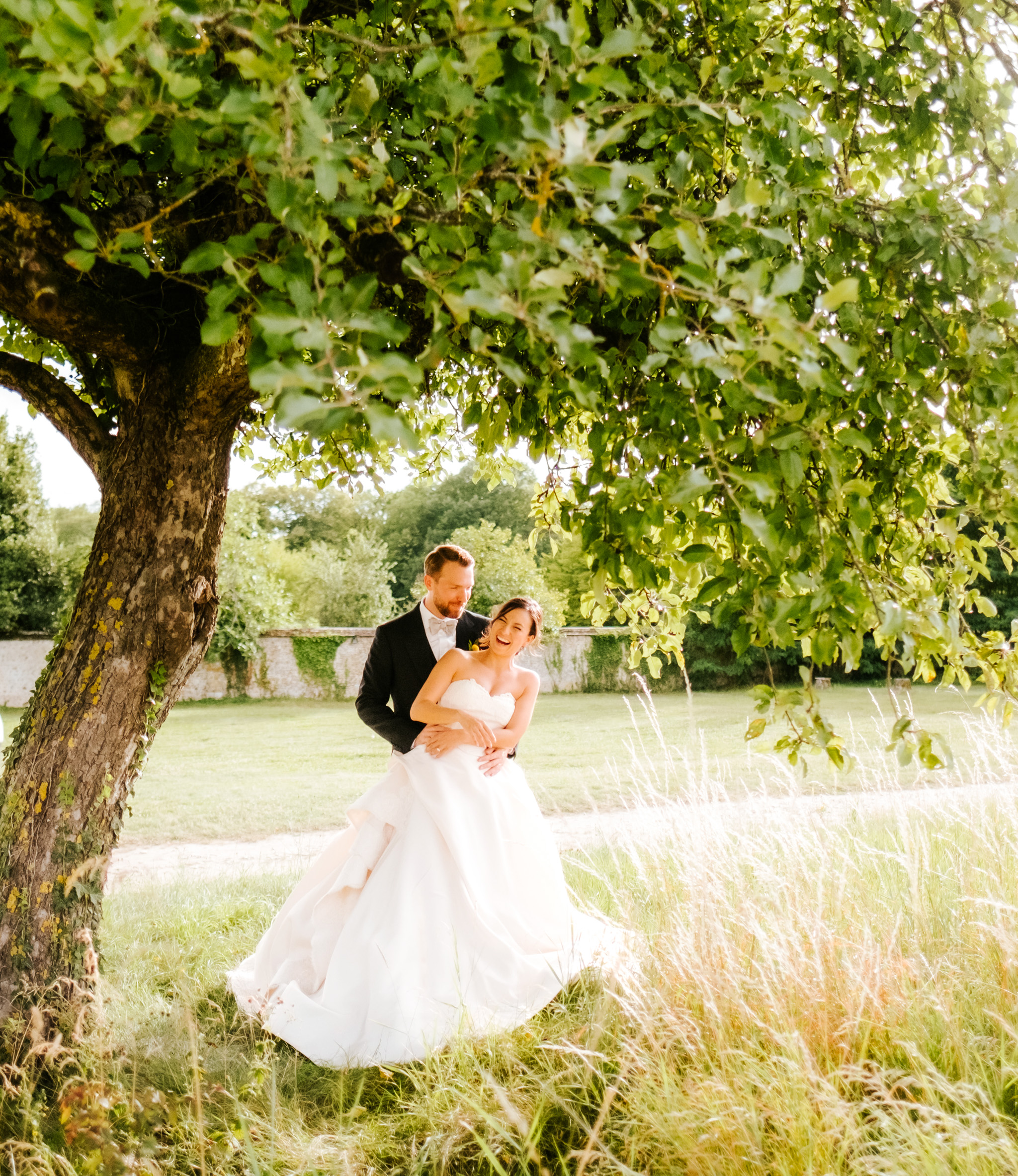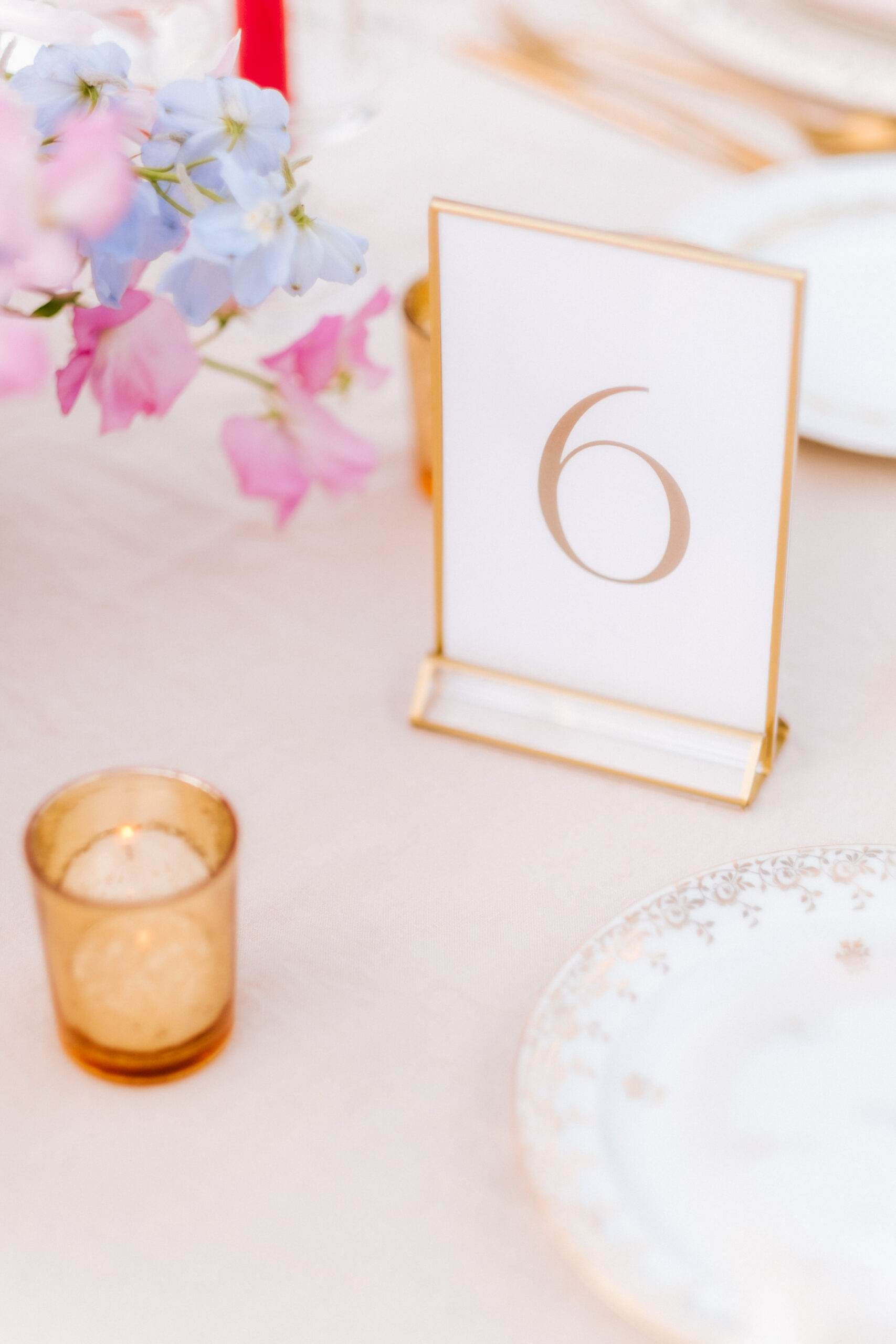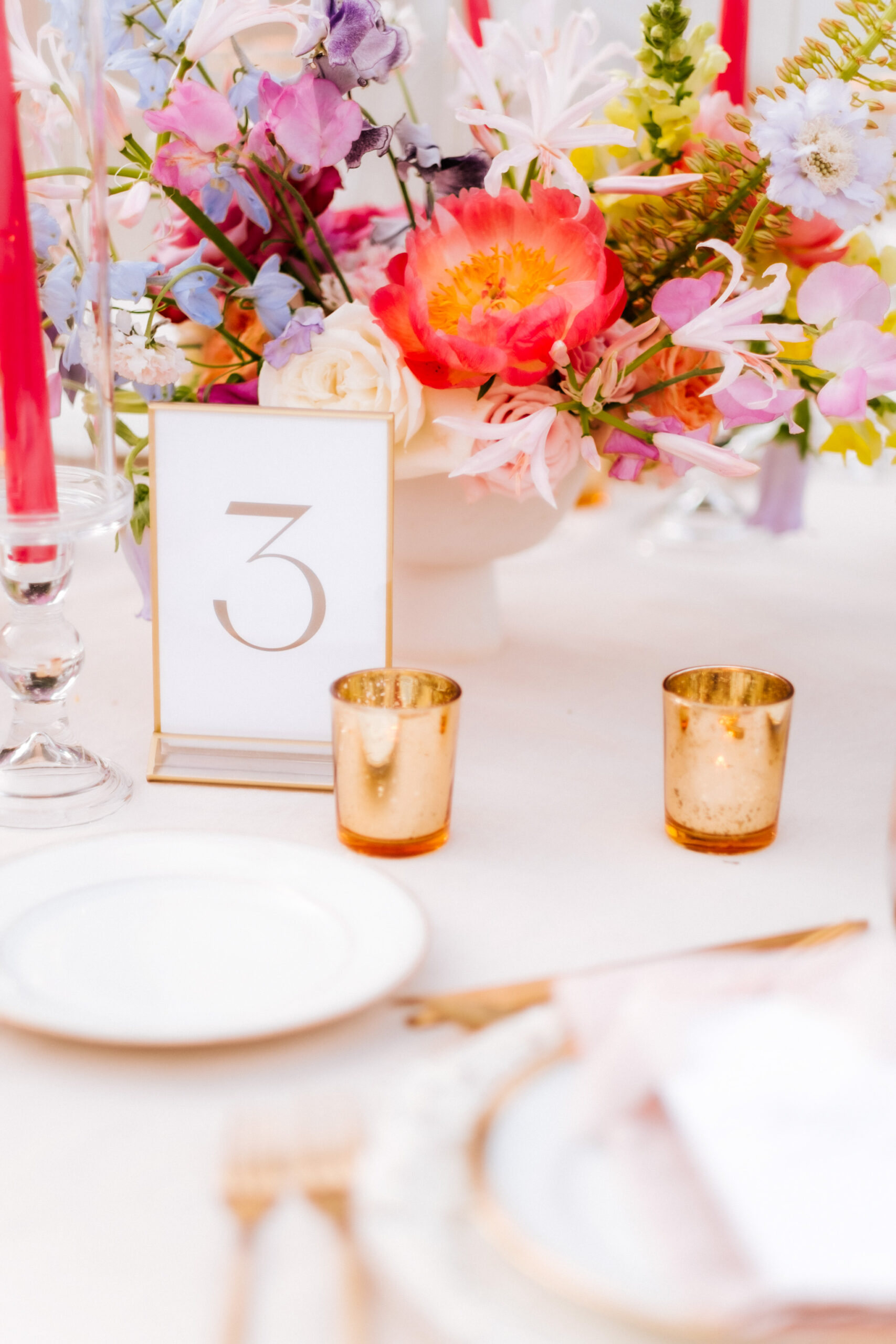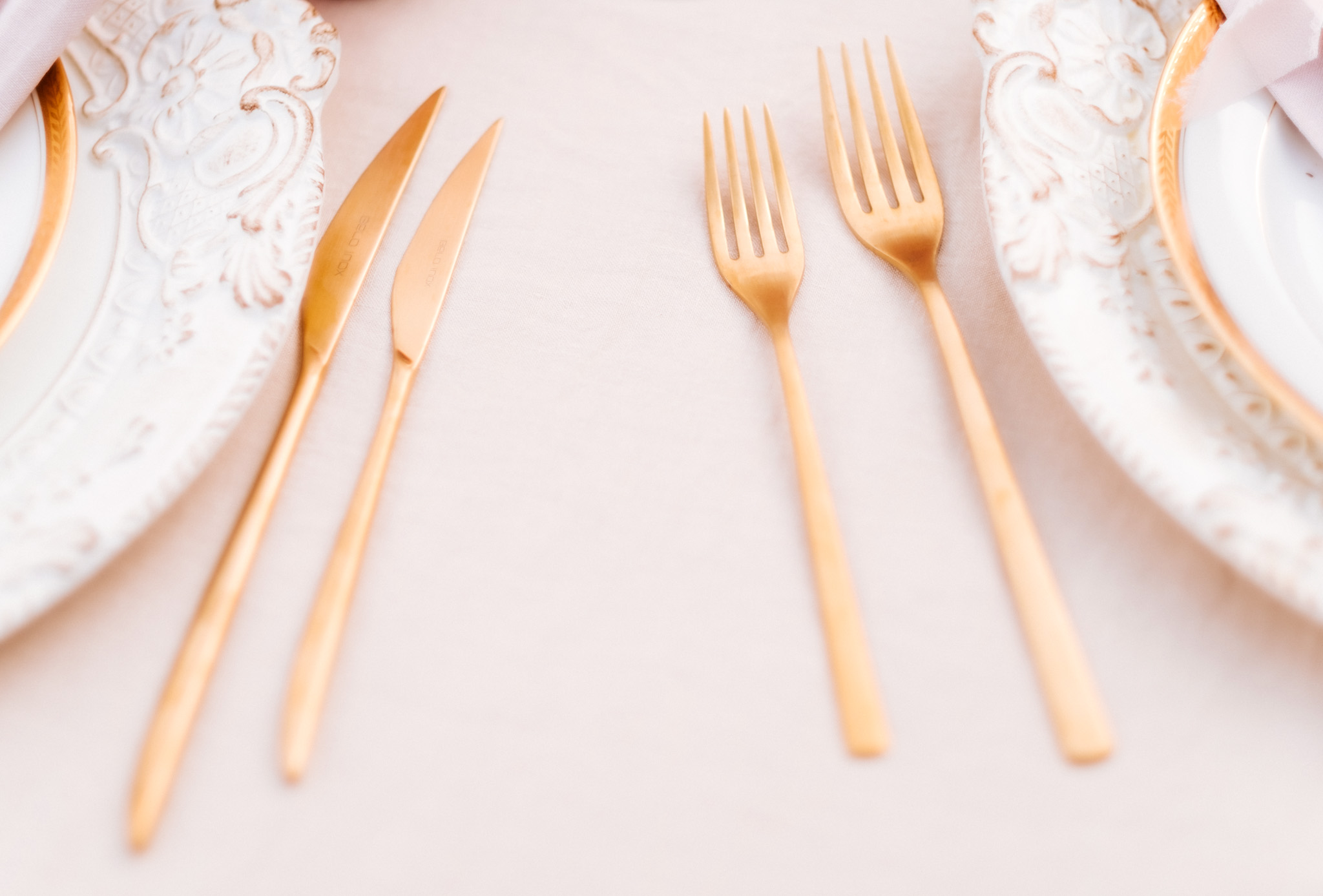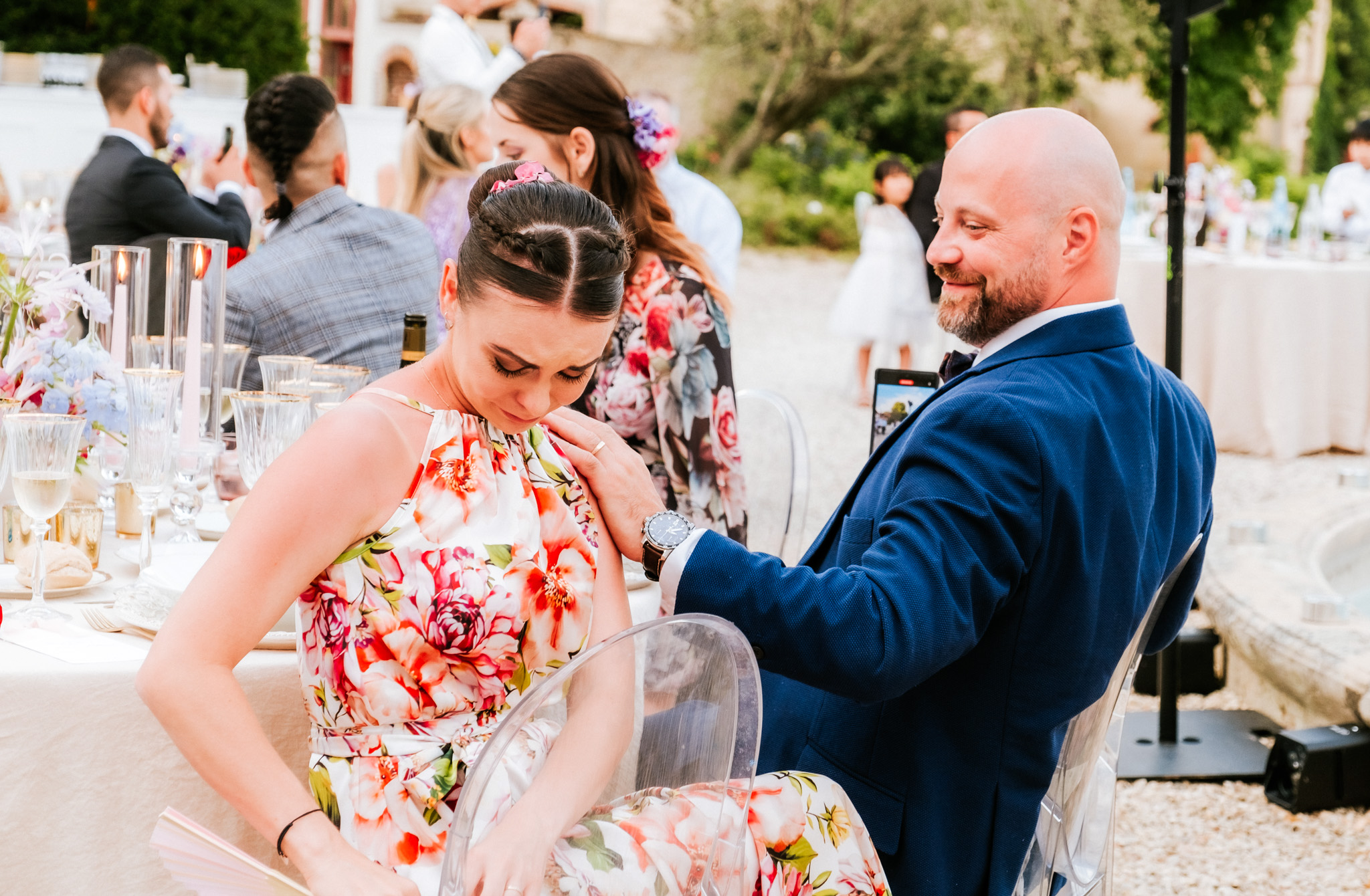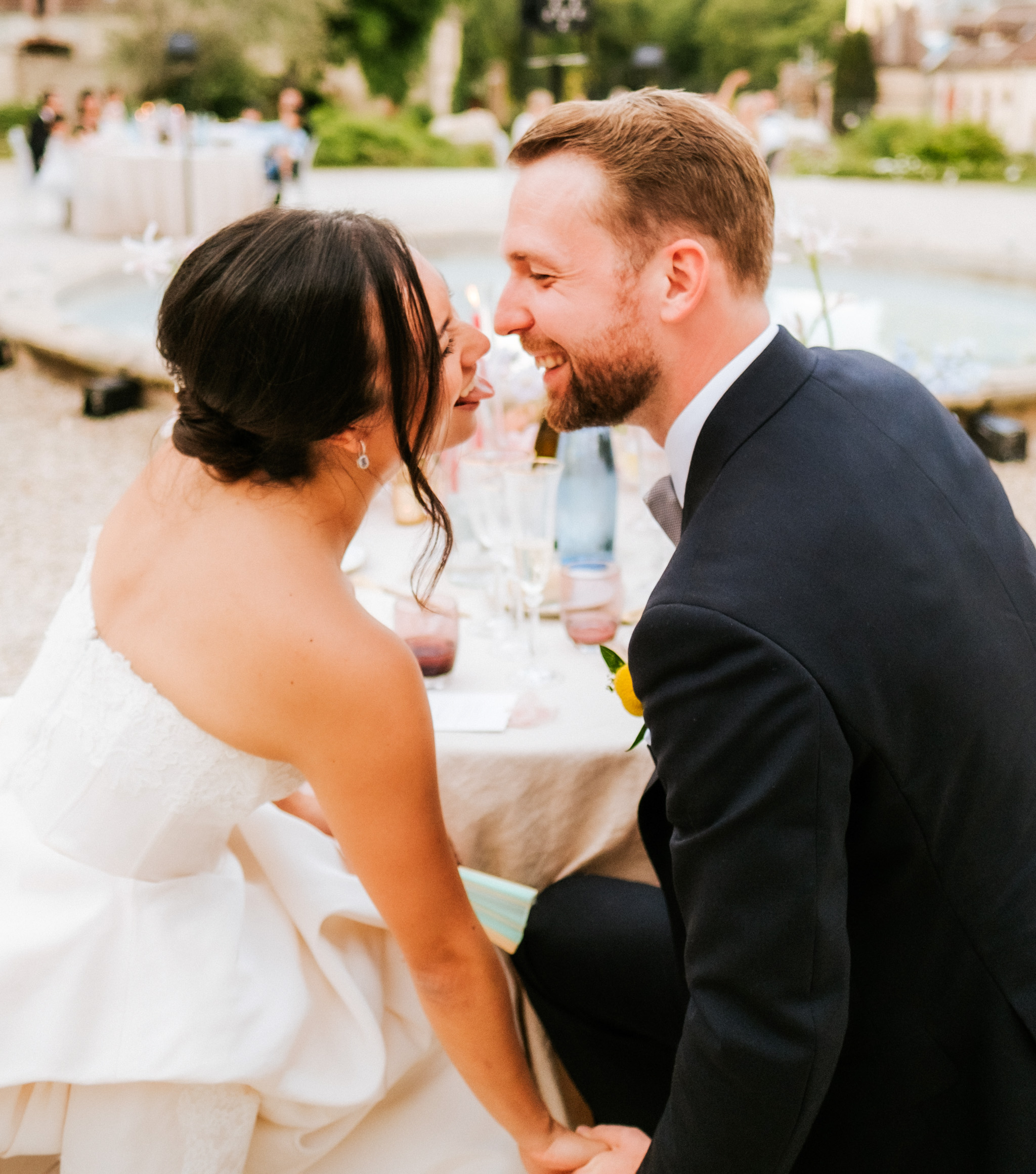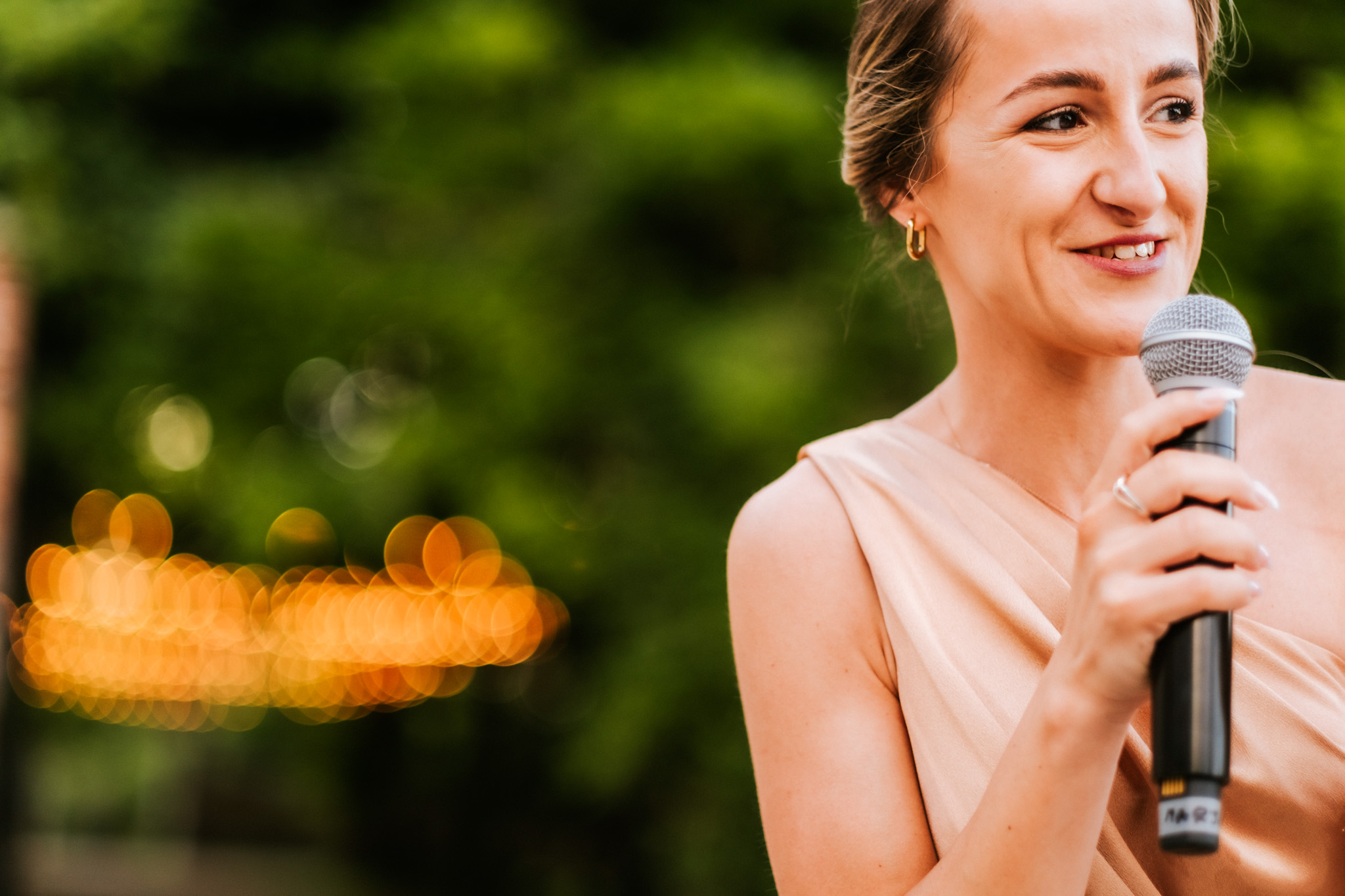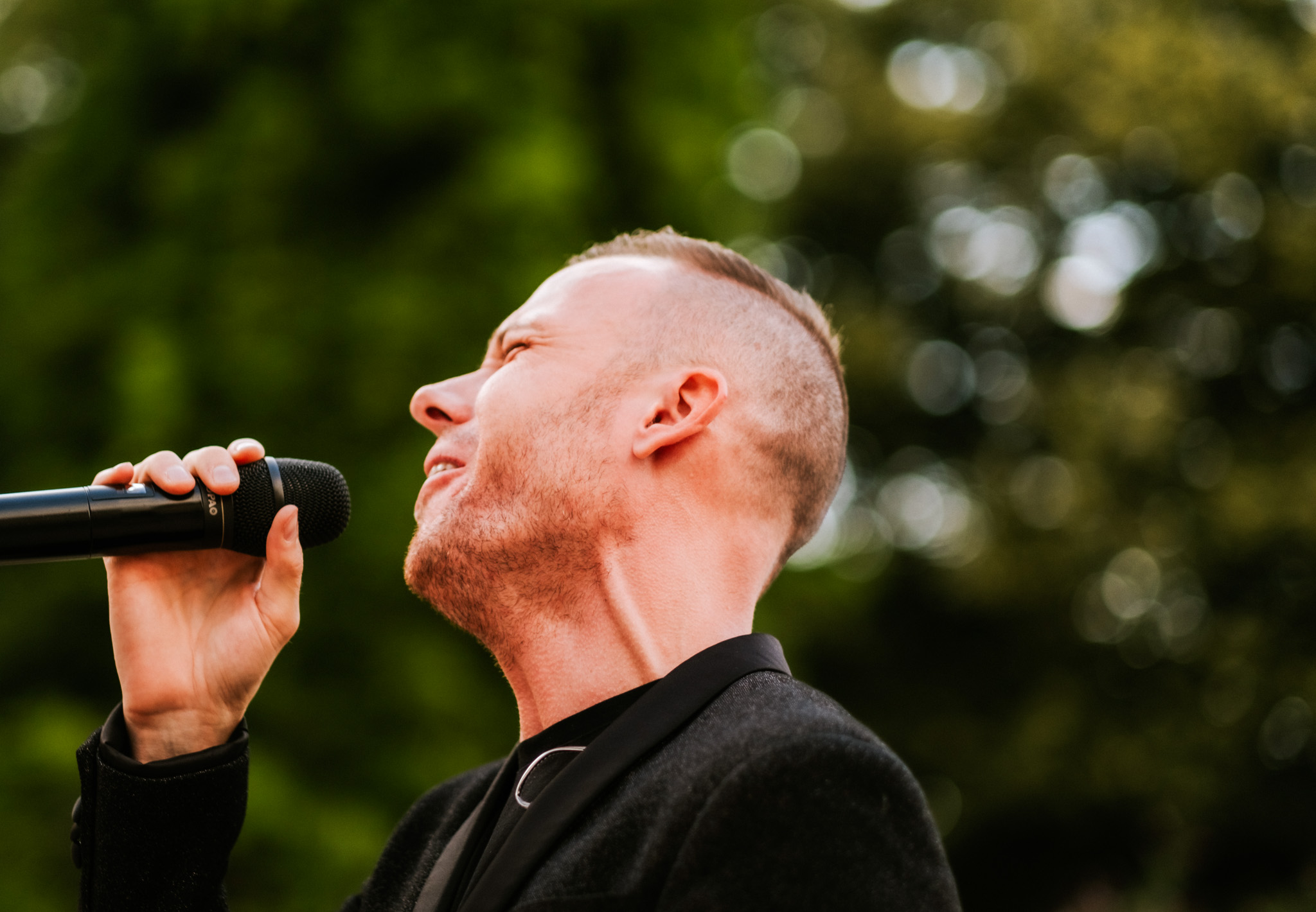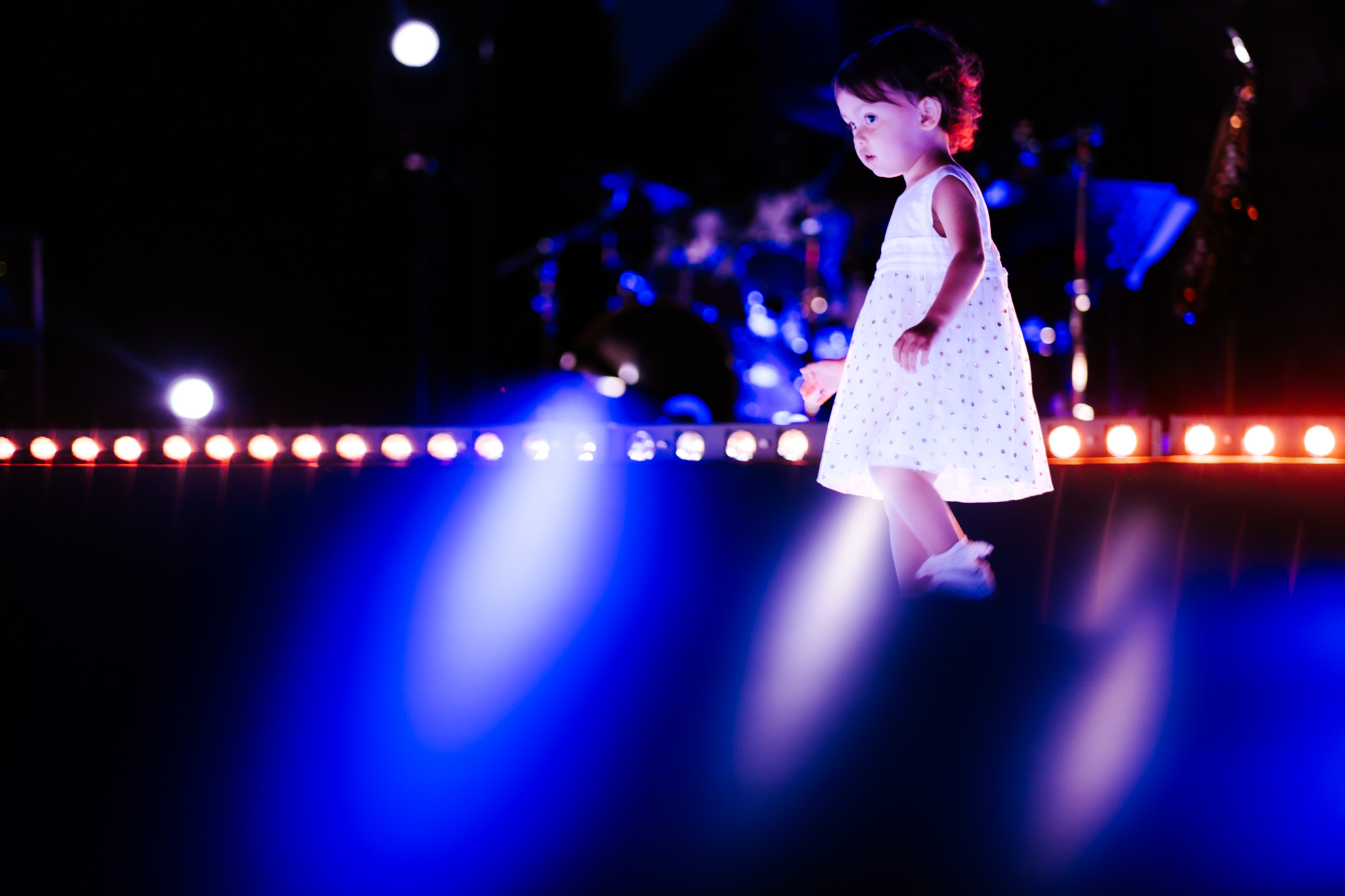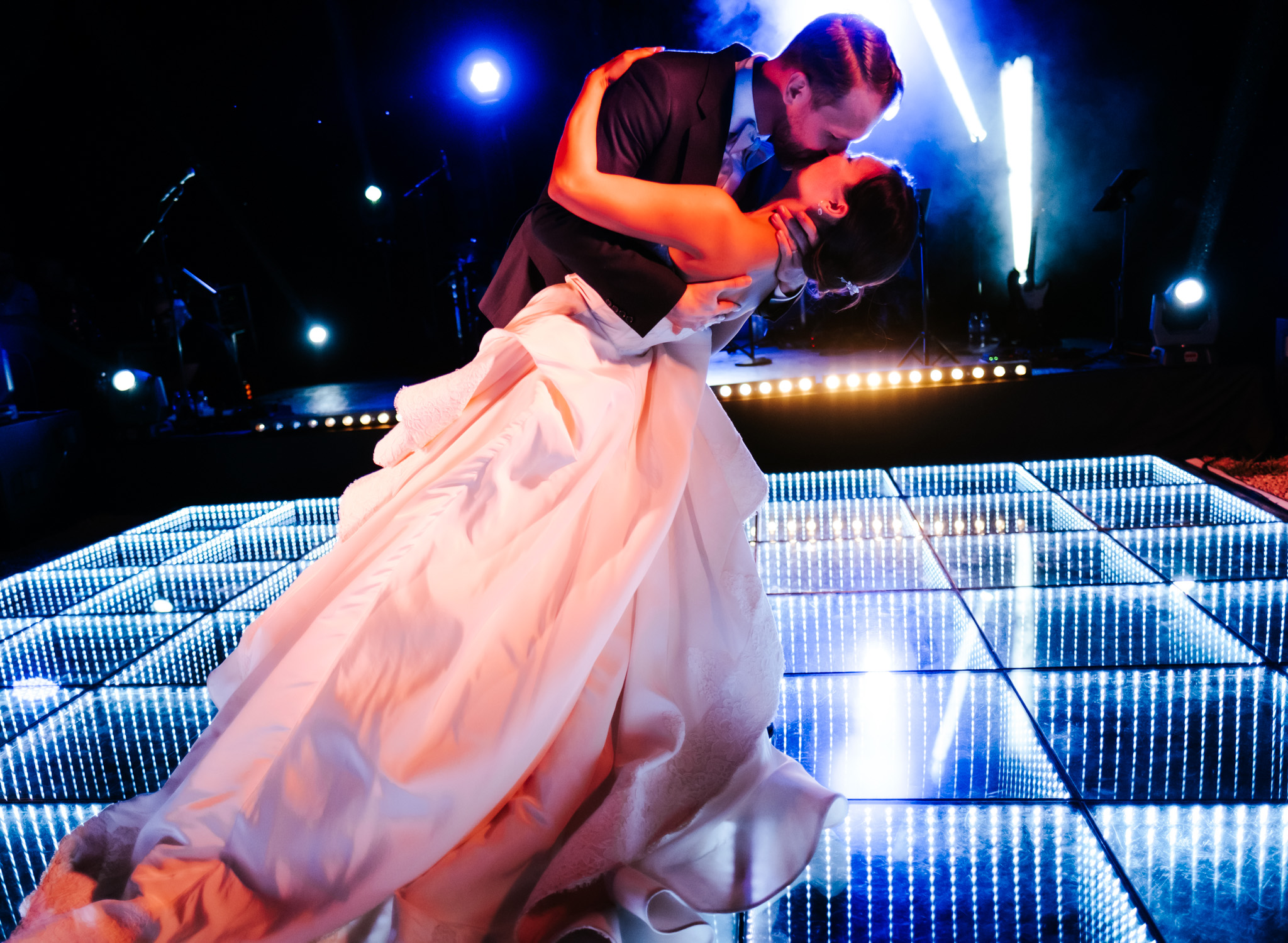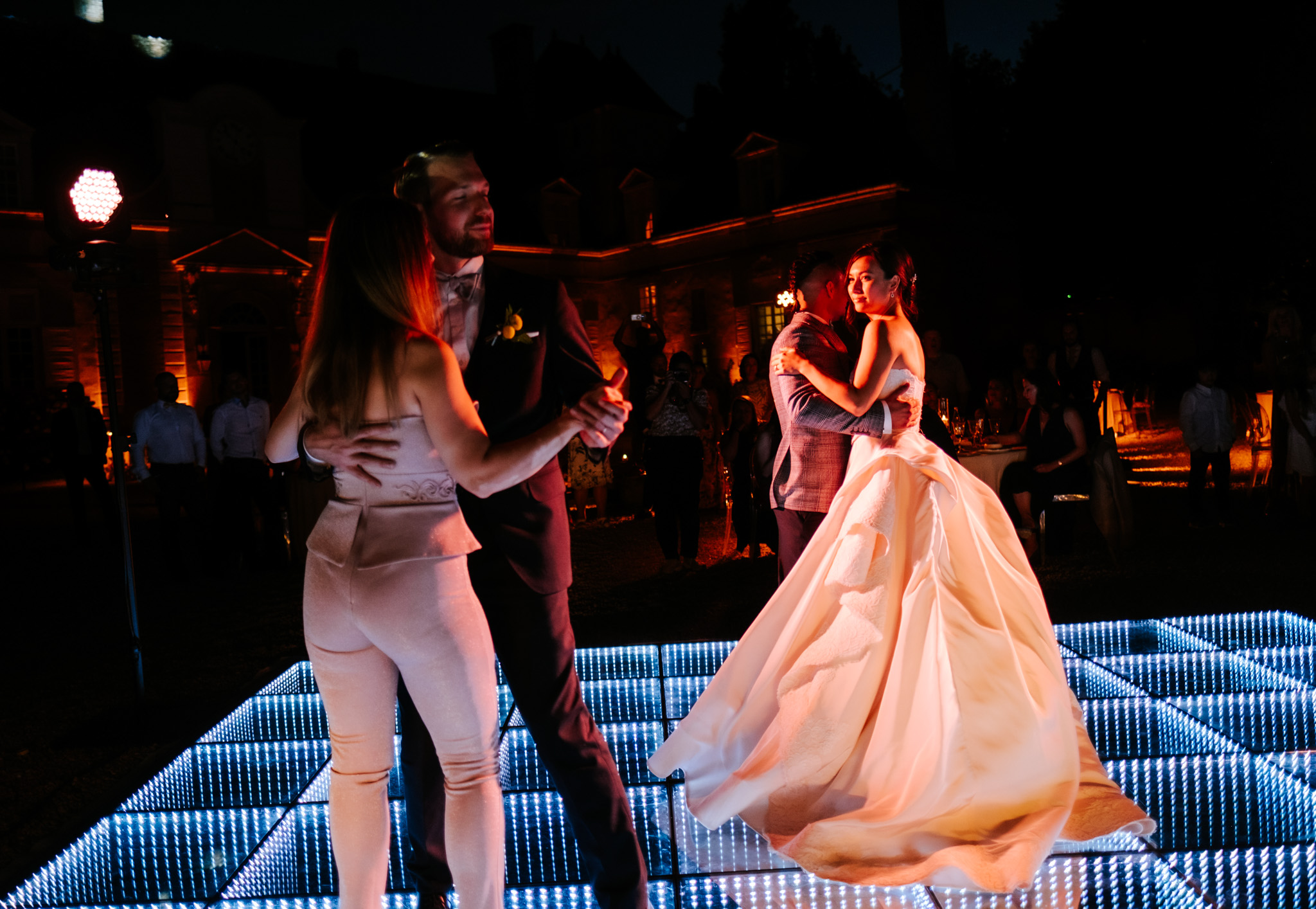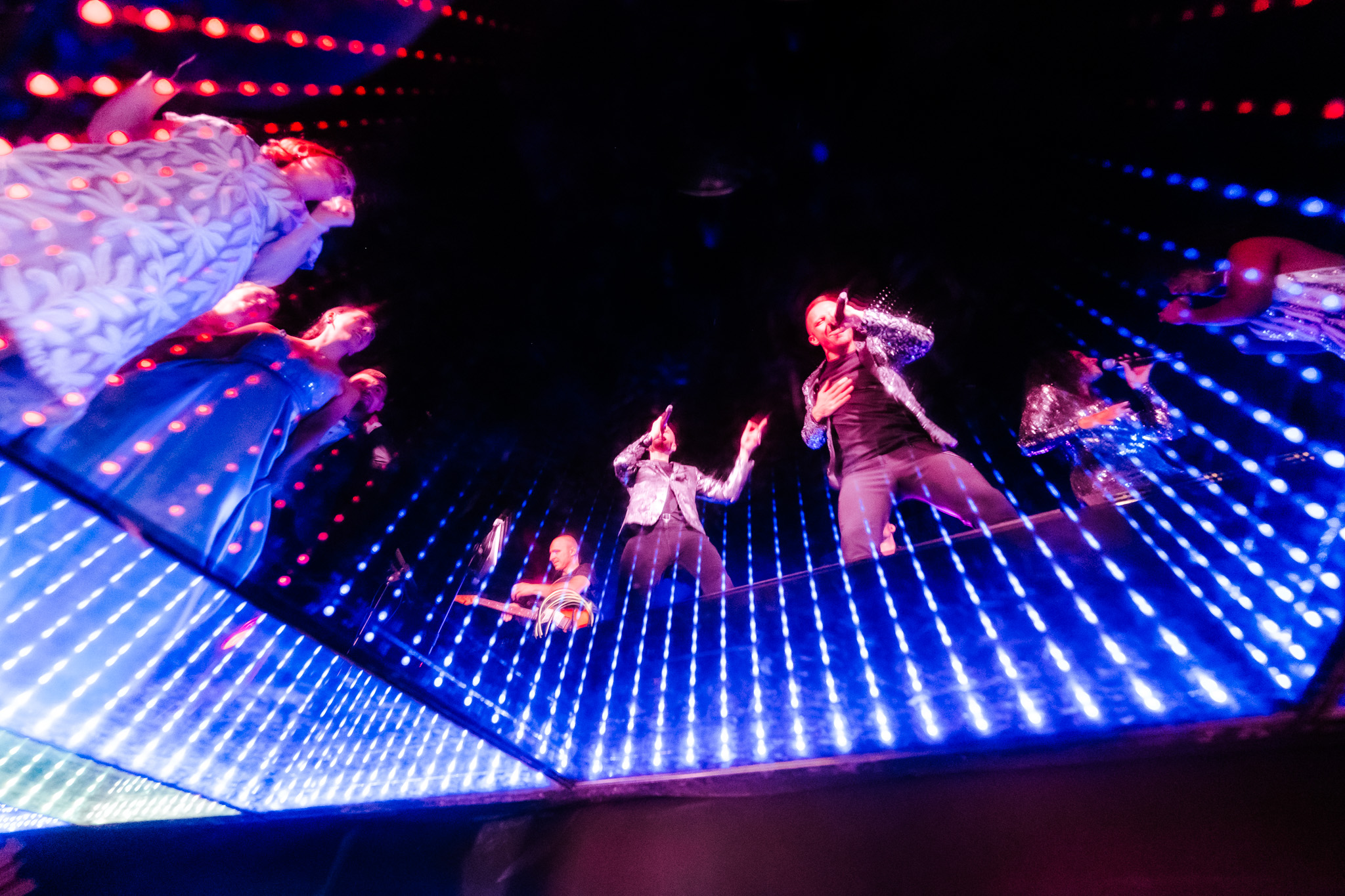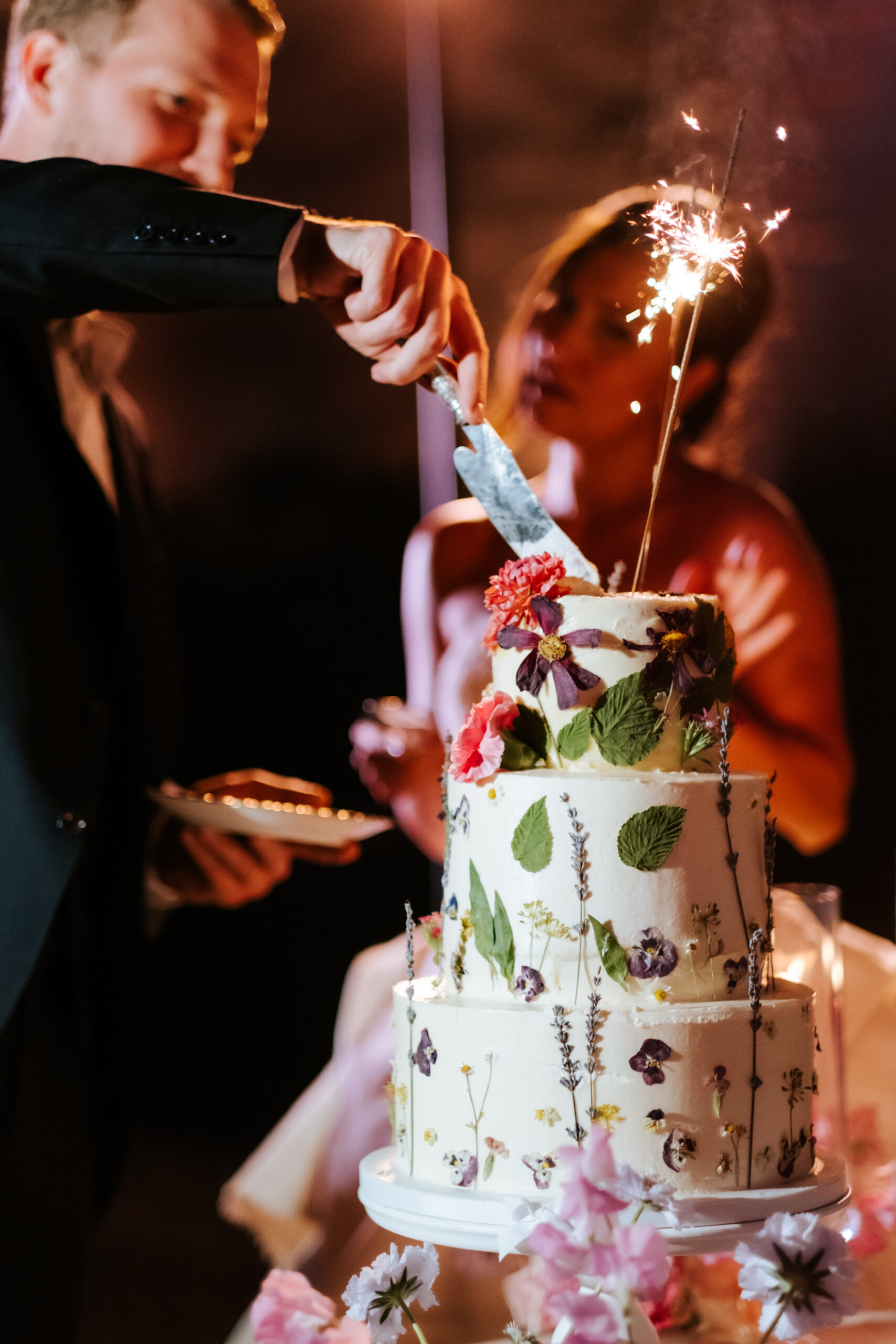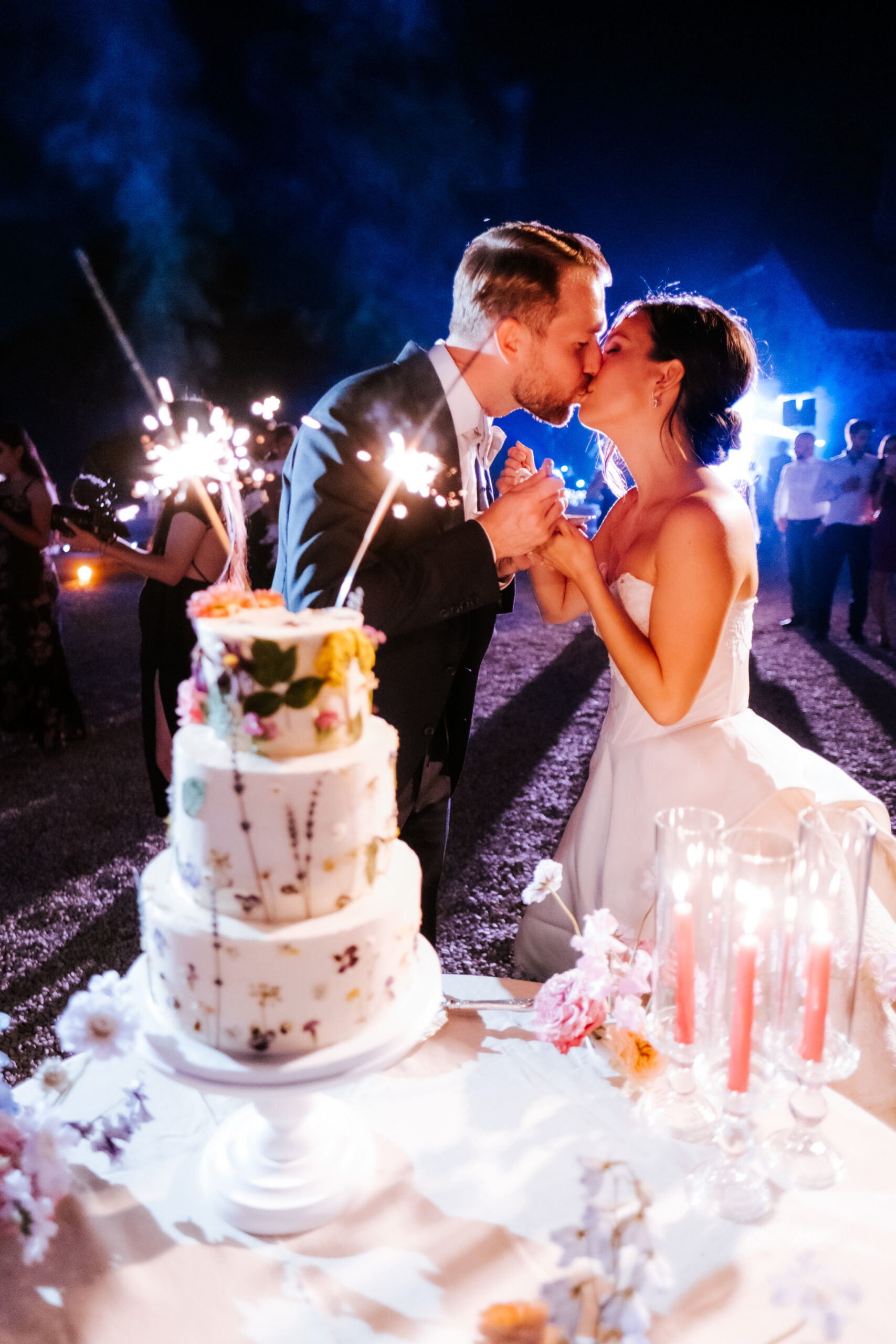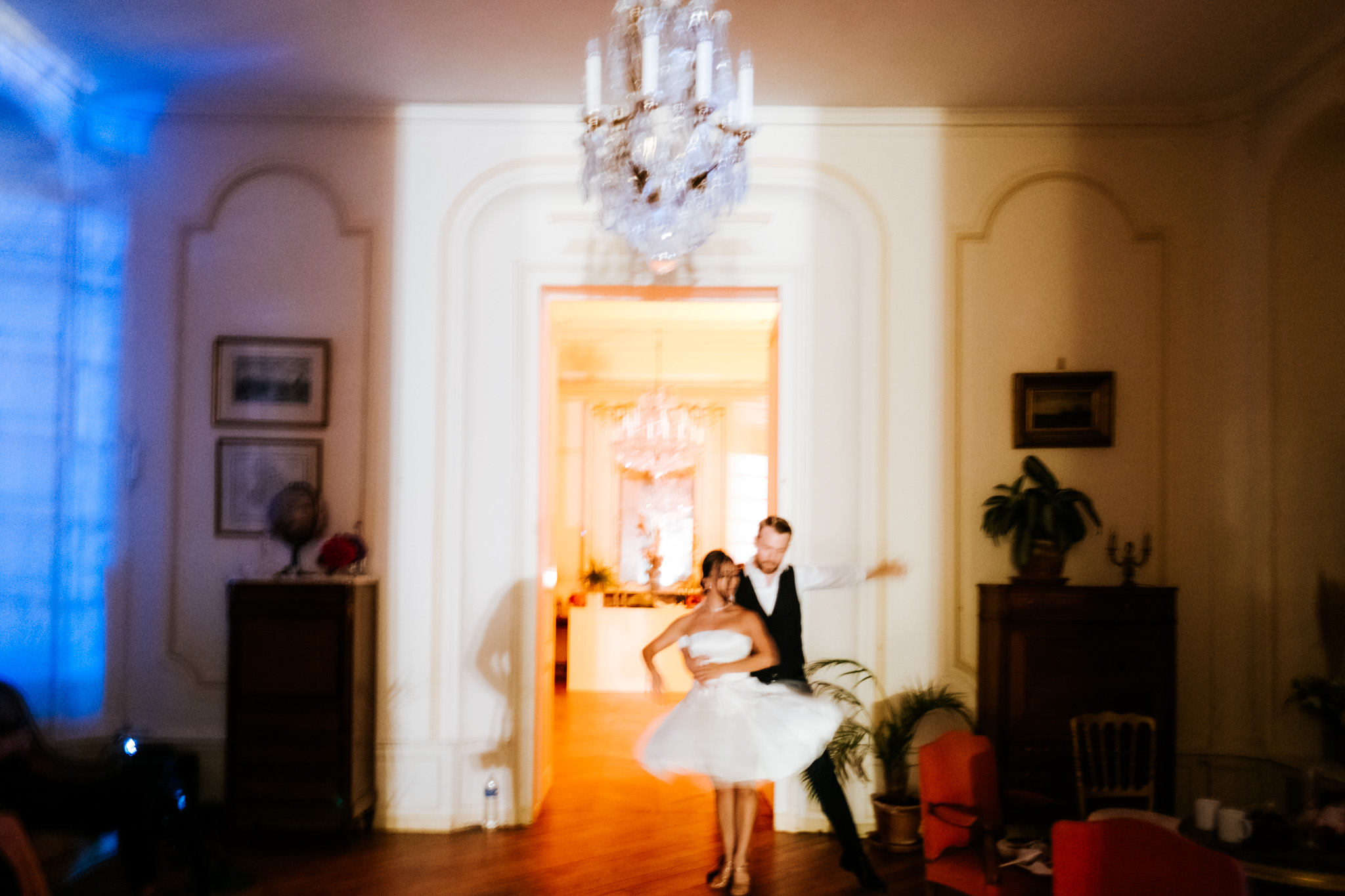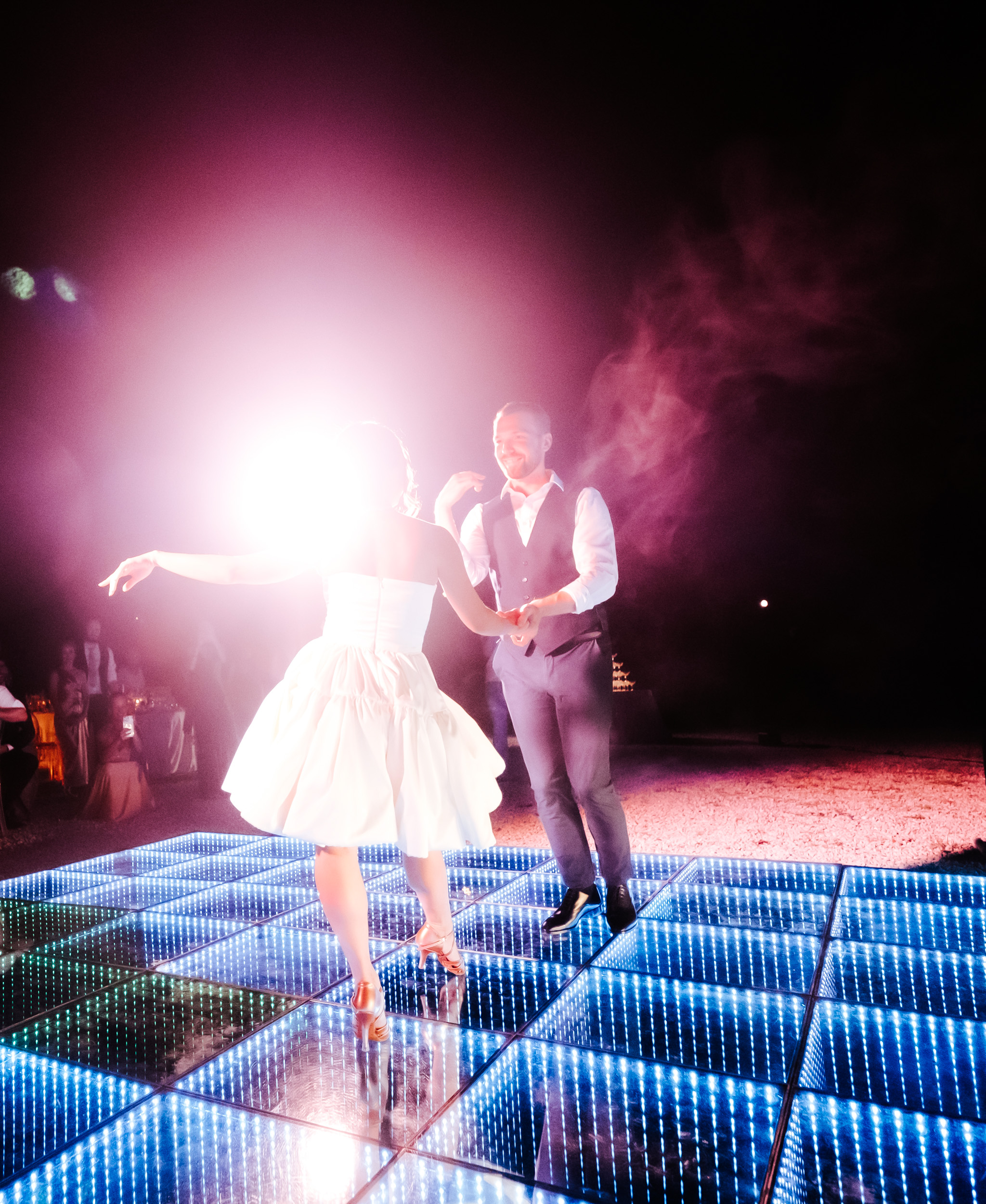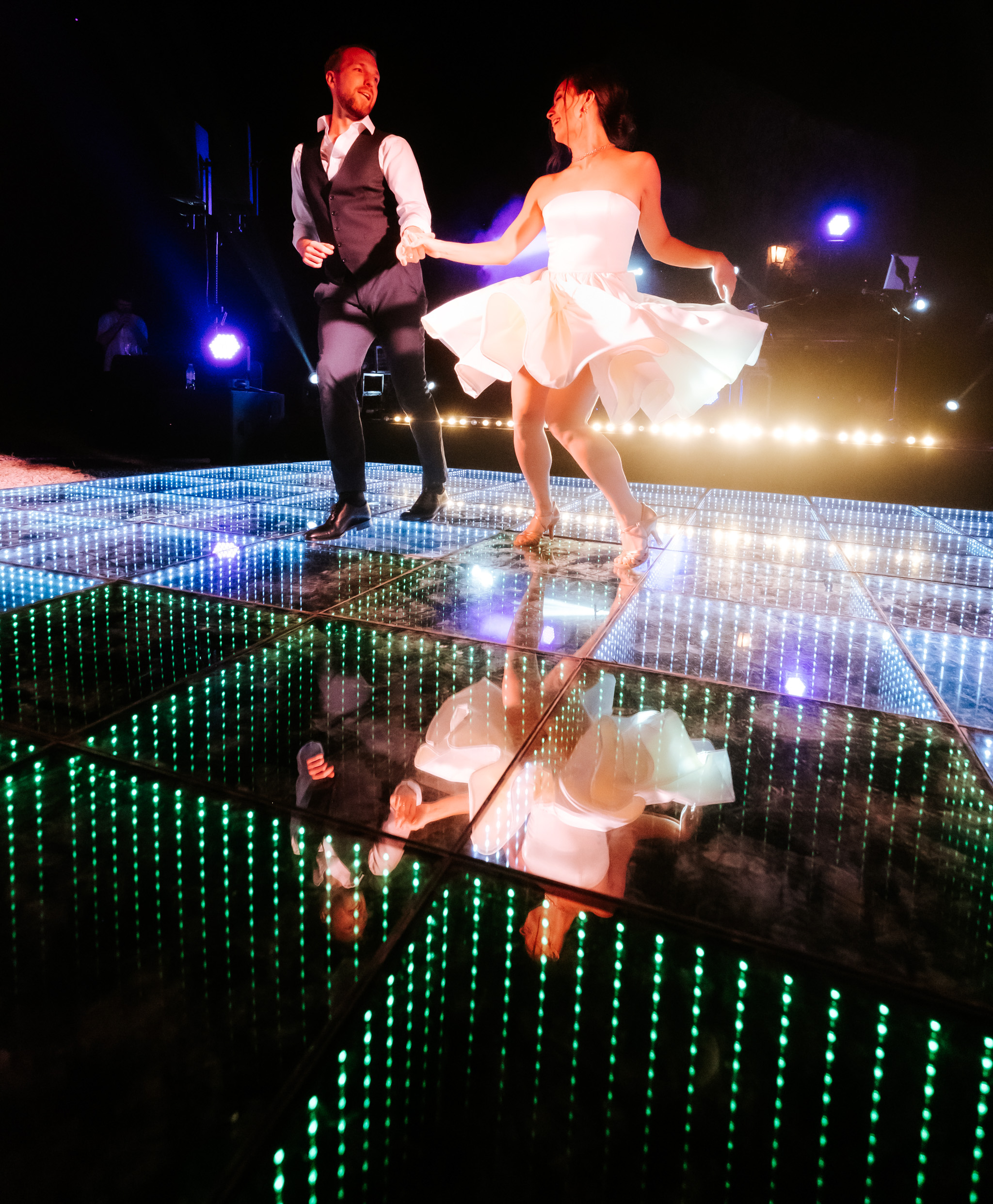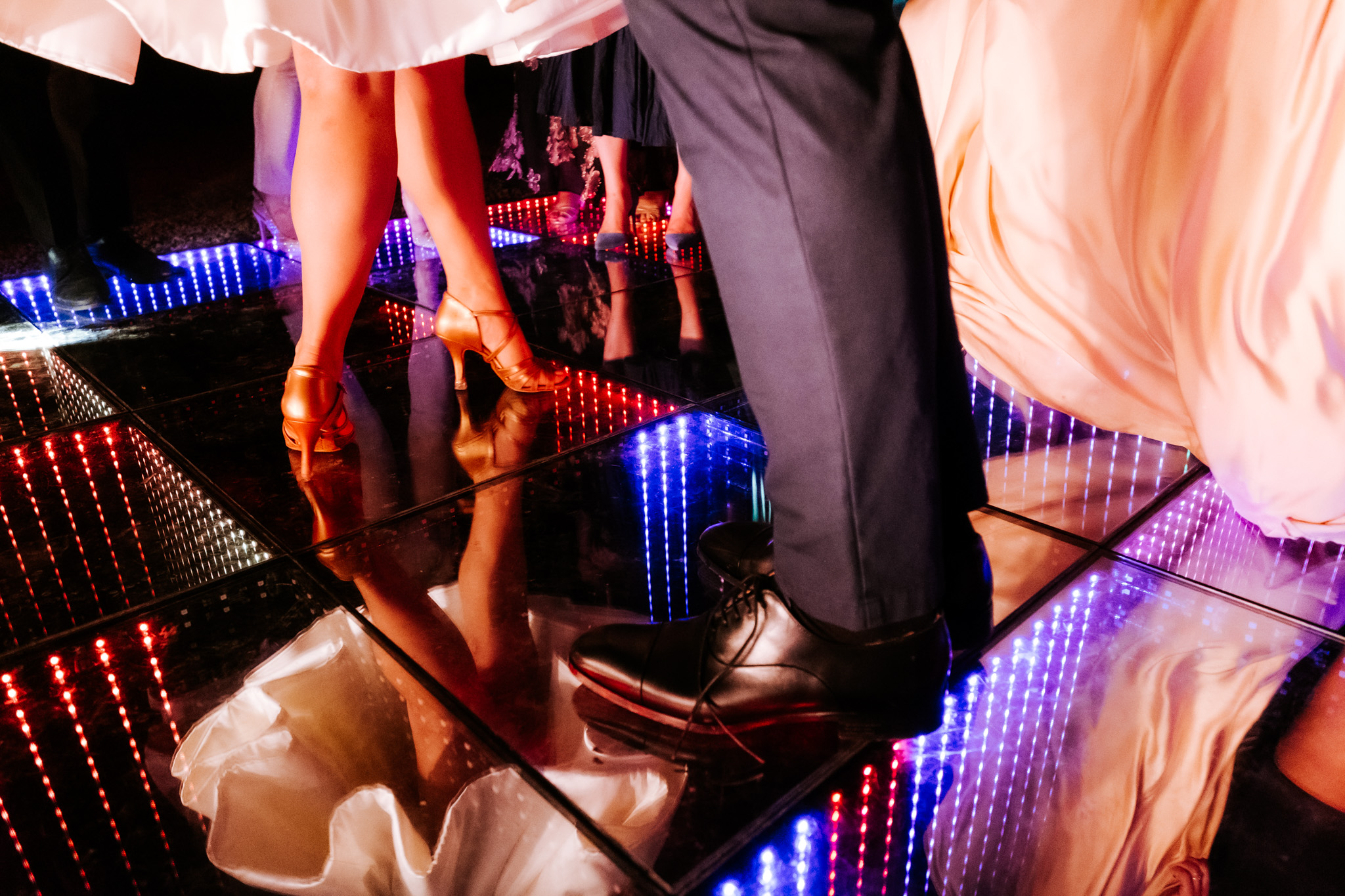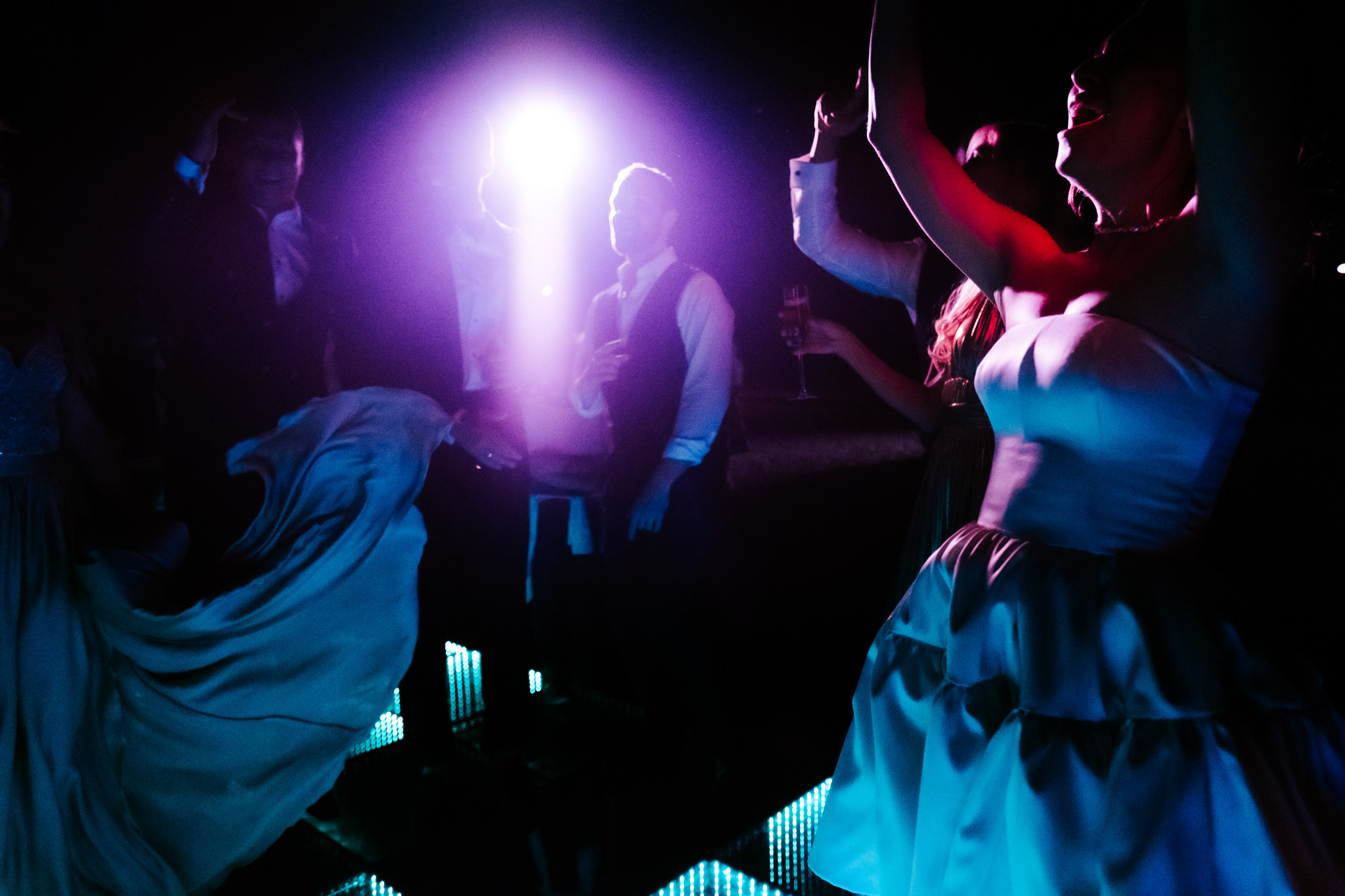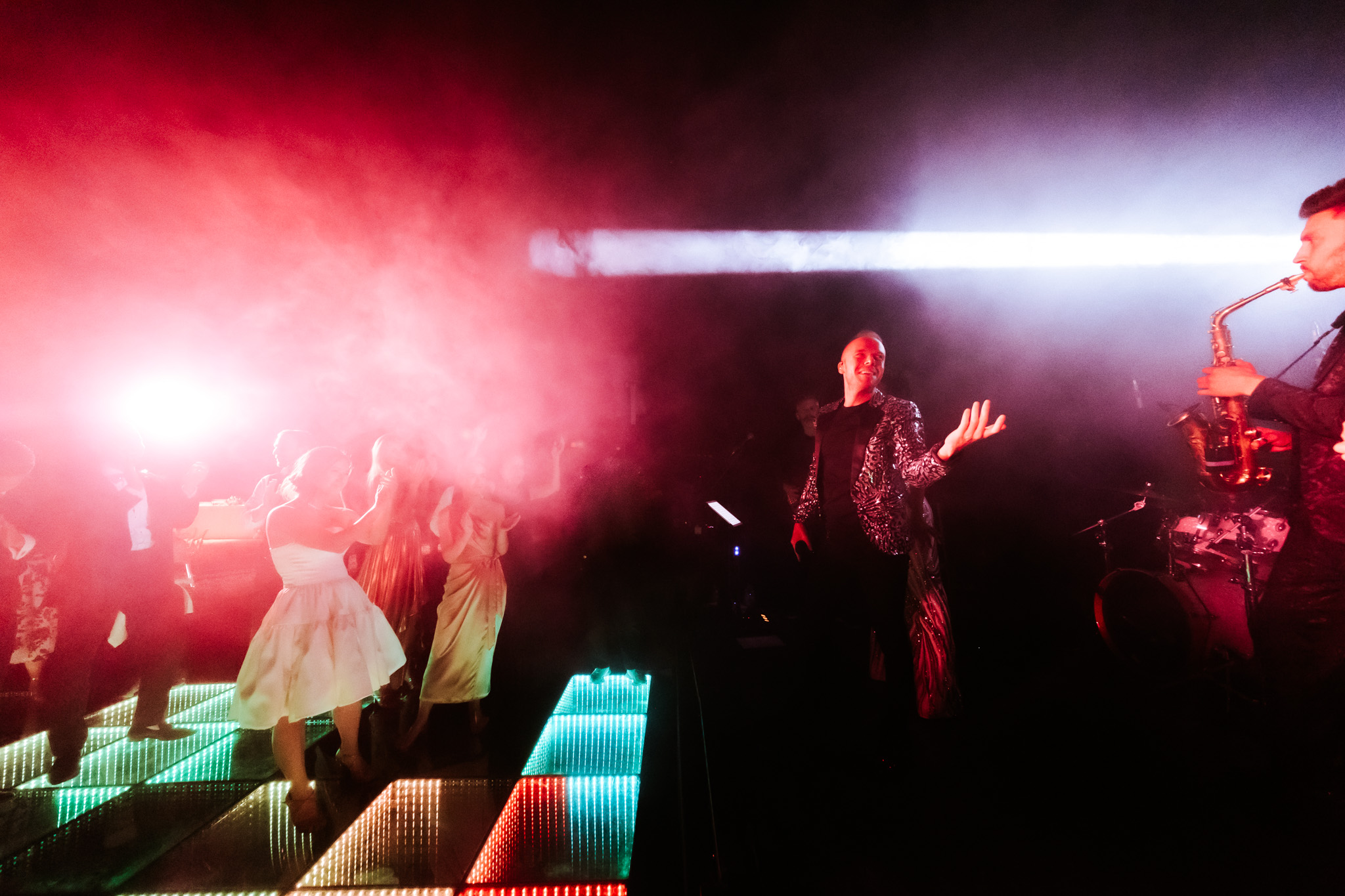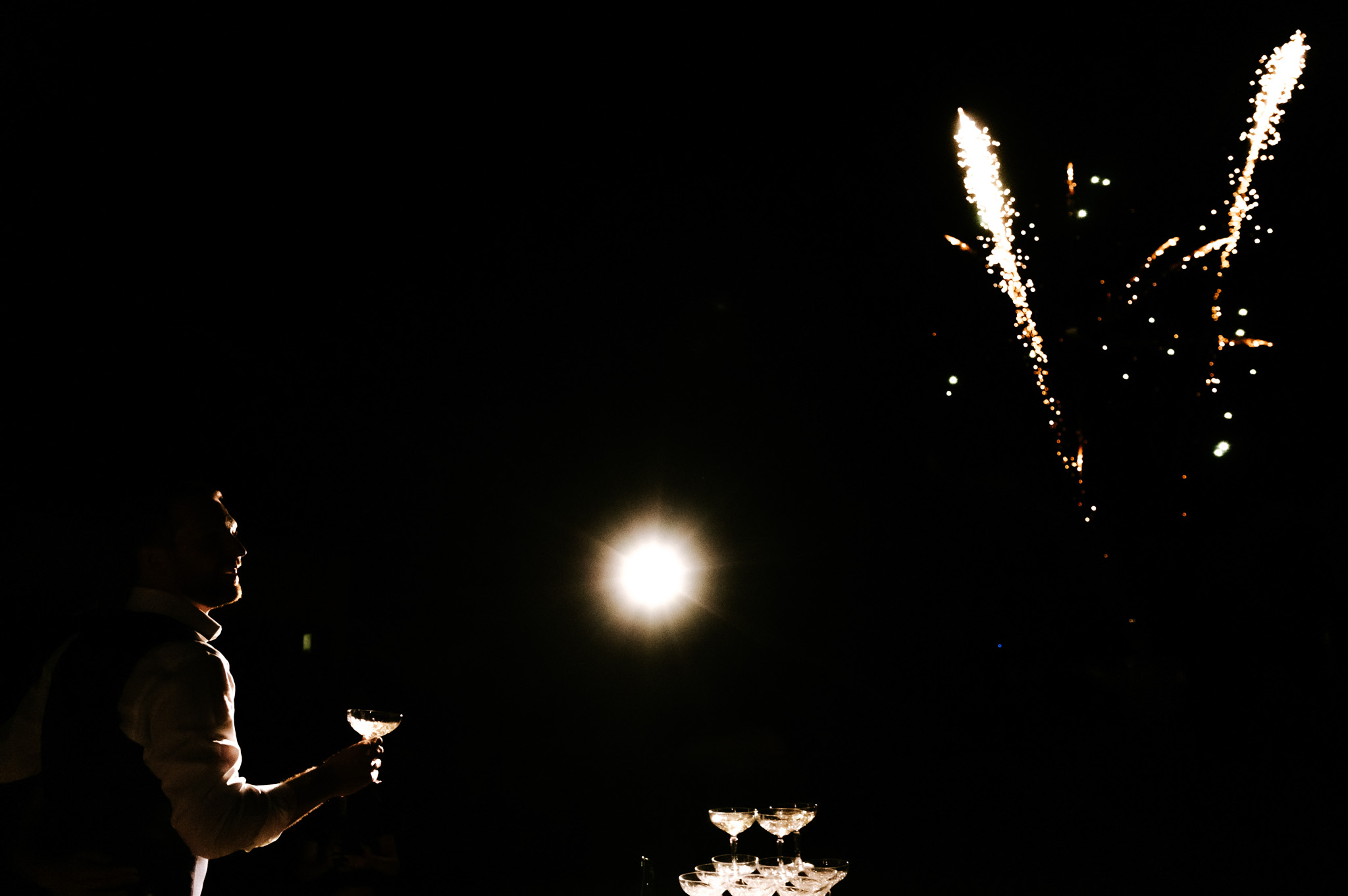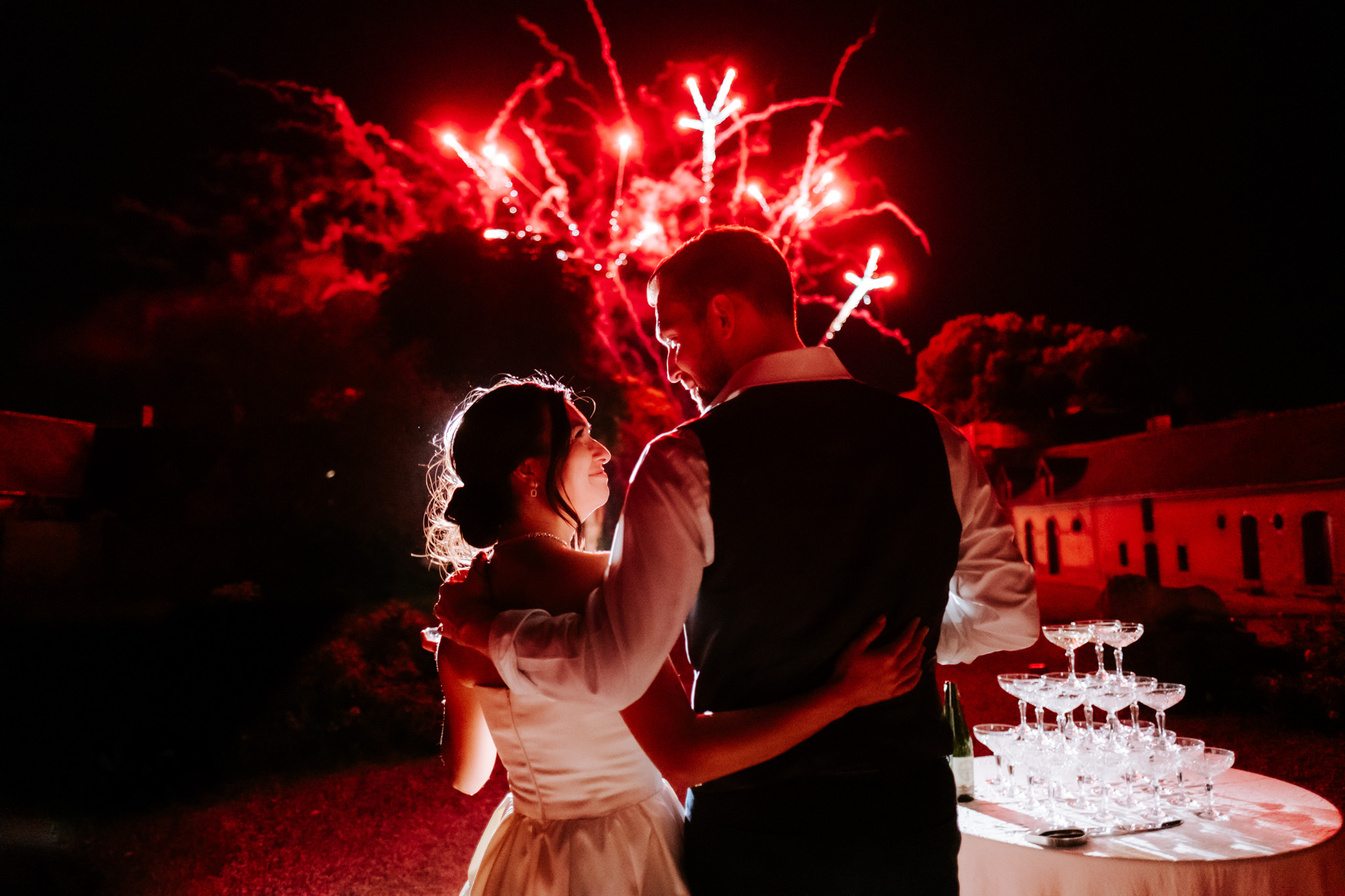 Paris Wedding Photographer | Don+Helen Photographers
Paris Wedding Photographer Point Of View:
Paris is a city known for its romantic spirit, and capturing the beauty of Paris love is a dream of many photographers. A Paris wedding photographer can make any couple look in love against the backdrop of this beautiful city.
Hiring an experienced Paris wedding photographer to capture your love in the city of love can be the perfect way to celebrate your wedding or pre-wedding in style. From taking pictures on the banks of the Seine to posing with some of Paris' iconic monuments, these photos will ensure that you have lasting memories from your special day. Plus, you'll also get unique perspectives and angles that only a professional photographer could create!
Creative Challenges: Photographing Paris
Are you stuck in a wedding photography rut? Looking for something more creative and unique to inspire your work? Let Paris be your muse!
The City of Light is the perfect location for a photographer looking to take their portfolio to the next level. Whether you're an experienced photographer or just starting out, Paris offers couples a stunning backdrop for their wedding day memories. From its iconic monuments to its beautiful bridges and cobblestoned streets, Paris has something to suit any couple's style.
Imagine how amazing it would feel creating unique images with such amazing settings! Get ready for an unforgettable experience as you and the couple explore what Paris has to offer — from taking romantic strolls on the Champs-Élysées or capturing breathtaking shots from Notre Dame Cathedral.
FAQs:
Would it be wise to do a pre-wedding photoshoot in Paris?
A pre-wedding photoshoot in Paris would be an incredibly romantic and memorable experience. There are so many iconic landmarks and stunning locations that it's hard to imagine a more picture perfect backdrop. From the Eiffel Tower to the Louvre, there's no shortage of places to capture your special moment. Additionally, you can take advantage of the city's warm climate and vibrant atmosphere to create truly breathtaking images. Not only that, but you'll also have access to some of the world's most talented photographers who can help make your vision come alive. All in all, a pre-wedding photoshoot in Paris is definitely worth considering if you're looking for something unique and unforgettable.
How much would it cost to hire a Paris pre-wedding photographer?
Hiring a Paris pre-wedding photographer can be quite expensive, depending on the type of package you choose. Generally, packages start at around €3,000 and can range up to €6,000 or more depending on the number of hours and locations covered. You may also choose to add additional services such as a makeup artist, second photographer and even a videographer. For those looking for an economical option, there are many amateur photographers in Paris offering basic packages starting from €800. Ultimately, the cost of hiring a pre-wedding photographer in Paris depends on the quality of service you require and your budget.
What is the best time of the day to take pictures in Paris (dawn vs. dusk)?
The best time of day to do a photoshoot in Paris depends on the type of shots that you want to capture. For those who are looking for beautiful golden-hour lighting, the early evening is the ideal time as the sun is setting and giving the city a warm, gentle glow. If you're looking for a more dynamic shot with a range of shadows and light, then sunrise is your best bet. During this time of day, Paris is still asleep and its streets are less busy and congested, allowing you to get creative with your angles. Regardless of what time of day you choose, there's no doubt that Paris will provide an array of inspiring backdrops for any photoshoot.
What are the Most Iconic and Best Paris Wedding Photography Locations?
Paris is one of the most romantic cities in the world, and it is no surprise that it also makes for a great place to take wedding photos. There are many amazing locations around Paris that will make your wedding photos look spectacular. Some of the best Paris wedding photography locations are the Eiffel Tower, Champs Elysées, Notre Dame Cathedral, Place des Vosges, Montmartre, Luxembourg Gardens, Alexander III Bridge, Louvre Museum, Sacré-Coeur Basilica, Tuileries Garden and Grand Palais. These are all iconic places that represent Paris's beauty and charm. Additionally, there are smaller spots like Palais Royal Gardens and Place de la Concorde that can provide a unique backdrop for your wedding photos. Whether you choose one of these classic sites or a lesser-known spot nearby, you can be sure your Paris wedding photography will be stunning.
Where can I celebrate my Luxury Wedding In Paris?
Paris is a city of love and romance, and it is the perfect place to host a luxury wedding. From elegant villas with spectacular views of the Eiffel Tower to decadent ballrooms in historic buildings, there are many venues available that will make your special day even more memorable. For an intimate ceremony, consider renting a picturesque chateau in the countryside for you and your guests. For larger weddings, the lavish banquet halls at five-star hotels are sure to impress with their grandeur and sophistication. Regardless of budget or size, there are plenty of options for couples who want to make their special day truly unforgettable in Paris.
Take a look HERE to see top 25 luxury venue in Paris.
Unique Locations: Finding the Perfect Spot
Are you a couple looking for the perfect spot to have your wedding photos taken? Do you want something creative and unique that won't be like everyone else's? Look no further than the romantic city of Paris. This iconic city has everything photographers need to create truly stunning photographs that will be remembered forever.
From beautiful parks and gardens, to picturesque bridges and cobblestone streets, there is an abundance of unique locations in Paris. Whether you are after a more traditional photo session or something a bit more adventurous, this vibrant city offers something for every couple.
Whether you imagine yourself having photos against the backdrop of the Eiffel Tower or simply walking along one of the many canals, Paris is sure to provide plenty of inspiration and amazing memories that will last a lifetime.
Wedding Candids: Capturing The Moments And Details
What's more special than your wedding day? Capturing the raw emotions and connections of your loved ones as it happens. From the hugs to tears, kisses and joy that come with a wedding celebration, these moments should be preserved in candid shots from your photographer.
Wedding photography has become increasingly popular over the years, allowing you to see those real-life interactions between family and friends. Whether it's an embrace or kiss between the newlyweds or an emotional hug between parents and children, there are so many opportunities for beautiful photos! Candid shots capture such a wide range of emotions – from elation to sorrow – that it only makes sense to get them documented on one of life's most important days.
Don't miss out on having these memories captured!
Special Moments: Capturing Emotions
When we think of special moments, they often bring to mind strong emotions. Whether it be a wedding day, the birth of a child, or any other life event worth celebrating – these moments deserve to be remembered in their full glory. Capturing those emotions is essential to preserving the memory and making sure that it lives on for years to come.
Love is at the heart of many of these special moments. Being able to hold onto a moment when two people have just committed themselves to each other is an incredible feeling – and having that story told through photographs will make sure that no one ever forgets it. Storytelling with images helps us remember details that might otherwise fade away over time; allowing us to re-experience true love as if it was happening all over again.
The Vendors Who Made The Wedding Of Evelyn + Julius In Paris A Dream Come True:
Floral Design –
FLORÉSIE
– https://www.floresie.com
Rentals And Table Ware –
JOLIBAZAAR
– https://www.instagram.com/jolibazaar
Light Tech –
BOUNZ´EVENTS
– https://www.instagram.com/bounz.events
Live Band –
SHINE BAND
– https://www.shinelivebandparis.com
Bride & Groom Portraits: Building Connections
When it comes to your wedding day, you want to capture every moment. Bride & Groom Portraits are a special way to remember your big day and build connections with one another. These photos illustrate the emotion of the moment and allow for couples to feel connected in a lasting way.
Couples can use this time together before their wedding ceremony to connect on an even deeper level. The bride and groom can share laughs, intimate glances, or just soak in the experience of being together before they say "I do". This time gives them a chance to express themselves freely, which will be reflected in their photos that they'll cherish forever.
Your wedding photographs should be filled with joy and love!
The wedding ceremony has just ended and the beginning of a new journey together awaits! To forever capture this special moment in time, bride and groom portraits are essential for any newly married couple.
These stunning photos will not only serve as beautiful memories of the day but also showcase the connection between the married couple. The bride and groom can feel free to express themselves through their posing, whether it be romantic or playful. Whatever poses they choose will reflect their unique personalities and relationship.
So don't forget to take your post-ceremony portraits! Capture those intimate moments full of love and emotion that you can look back on for years to come. It's sure to make your wedding album even more special!
Wedding Design And Vibe: Capturing The Details
Organizing a wedding can be daunting and overwhelming for couples, especially when it comes to details like invitations, food and cocktail menus, decorating the reception space, table cloths and flowers. The key to success is finding a great event planner who is experienced in wedding planning.
The right planner will have all the knowledge needed to make sure your special day goes off without a hitch. They'll know what details are necessary – like the different tones and patterns you might want for tablecloths or the types of flowers that would go best with the overall theme of the wedding. A professional designer can also help create custom stationary invitations that perfectly reflect your style as a couple.
By entrusting such important decisions to an experienced planner, you can relax knowing that no detail will be overlooked on this special day!
Are you dreaming of a wedding that is anything but ordinary? Look no further than the classic combination of a wedding cake and champagne fountain! Impress your guests with the luxurious beauty of both essential elements to create an unforgettable moment.
From cutting into three-tiered layered cakes dripping in sugary frosting to sipping on bubbly champagne, nothing feels quite as special as having your own cake and champagne fountain at your wedding. Whether it's for the bride or groom's toast, or simply just for enjoying after dinner, there's something truly magical about having this traditional combination available for everyone at your celebration. Plus, who can resist getting pictures beside a beautiful table setup with a delicious cake and golden bubbling champagne?
Wedding Music And Live Band: Capturing The Chills And Feels
When it comes to throwing a great wedding party, having the right music makes all the difference! There are few things that can bring a crowd together and get them in the mood for celebration like having a talented band playing your favorite tunes. Not only do they provide the perfect accompaniment – but they can also be instrumental in setting the tone of your special day.
A good band should include talented musicians such as singers and guitarists, as well as other instruments like trumpets and saxophones to really make each song their own. With skillful use of beats, dynamics, and improvisation, today's bands are capable of taking any track list and making it truly unforgettable for everyone at your wedding. Your guests will be thrilled by hearing their favorite songs performed live with so much energy – trust us when we say that this is an experience you won't want to miss out on!
Wedding Candids: Capturing The In Between Moments
For a Paris wedding photographer there's something special about the moments that happen in between the traditional milestones at a wedding. From the first dance to the last kiss, there are all kinds of emotions and connections being made that create an atmosphere of joy.
As newlyweds, these "in between" moments are so important to savor and remember – when you're dancing on the floor surrounded by friends and family, or when you lean in for a quick embrace or kiss amidst all of the celebrating. It's within these precious seconds that your love is truly affirmed.
In between moments can be some of the most meaningful ones during a wedding celebration. The connection felt while swaying together on the dance floor or stealing a special glance across the room is what makes each day even more magical!
Conclusion: Love Captured in Paris
Love captured in Paris is a story about the destination wedding of our beloved couple Evelyn and Julius. They chose to have their special day in Paris, one of the world's most romantic cities. Their love was captured in stunning photos, highlighting the city's beauty and timelessness. From elegant shots on the Eiffel Tower to playful images on the Seine, each frame had its own unique story — one that highlighted their love for each other and for their chosen destination.
This wedding encapsulated what it means to fall in love with someone and with a place at once. The couple's deep connection was unmistakable as they celebrated their union surrounded by cherished friends and family — all set against a backdrop of some of Paris' most iconic landmarks. It was an experience that will stay with them forever – filled with both heartwarming memories and breathtaking visuals that had been lovingly preserved through photography.
*All the photographs used in this article are ours (DON+HELEN PHOTOGRAPHERS)
At this moment, you are probably starting to plan your big day: confirming and closing dates and looking for some magnificent place to celebrate weddings in Las Palmas or anywhere else in Spain. We know how stressful it is to plan this special day, we went crazy planning our own big day, but the key is to plan ahead and without rushing… We travel a lot and above all the weddings we photograph. each year 70% are destination weddings across Europe and it is always a pleasure to be inspired by incredible landscapes and new cultures. We love documenting your elopement or wedding in Las Palmas or anywhere else in Europe.
EMAIL US HERE if you think we're the right fit for this once-in-a-lifetime adventure :) we'll get back to you right away (usually within 24 hours) and see if there's a chance we can break the story. one of the most important days of your life in Las Palmas. We send you all the good vibes in the Milky Way and beyond :)